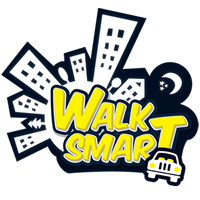 Are you on campus after dark?
Walk Smart is a free service provided at Fennell Campus for students, faculty and staff. The Walk Smart program runs Monday to Thursday from 6:00 pm to 10:00 pm. 
Attendants are available Monday to Thursday from 6:00pm – 10:00pm during the Fall and Winter Semesters. Attendants work in teams of two or more people to walk students, staff or visitors to their cars, bus stops or houses in the surrounding community. For your convenience walks can be scheduled in advanced by email or phone. Walk Smart volunteers will come meet you at your location on campus. 
The program operates with two leaders and a team of dedicated volunteers.
Are you Interested in Volunteering for Walk Smart?
Fill out the application form.
Request a Walk
By Phone: 905-575-2263
By Email: walksmart [at] mohawkcollege.ca
In Person: DBARC Front Desk, Fennell Campus
Online: Walk Request Form
To request a walk at the IAHS Campus - McMaster University visit Student Walk Home Attendant Team (SWHAT) (opens new window).
Special Events
Each year, our Walk Smart team prepares and hosts various themed events and awareness campaigns. Some of these include Campus Safety, Stress Awareness, and various holiday-themed events.
Look for our Walk Smart Crew in yellow sweaters around the College for giveaways, games and refreshments!