XR Innovation Studio
Providing immersive solutions to build a skilled workforce.
The field of augmented and virtual reality, referred to by the umbrella term XR is a fast-growing sector of the economy. It is expected to transform the way we educate students, train employees and operate businesses.
Mohawk College is a developing XR solutions for industry and education.
Mohawk XR development centre serves as a hub for innovation, training, education and applied research solutions across multiple industries. Companies around the world are using augmented and virtual reality training to reduce risk, lower costs and increase effective knowledge transfer.
Our team supports instructors in building solutions for their classes as well as hosting their classes in our XR Innovation studio.
XR In Action at Mohawk College
We have a wide range of technologies including Oculus, HTC Vive, Magic Leap, HoloLens, RealWear and we develop with Vuforia and Unity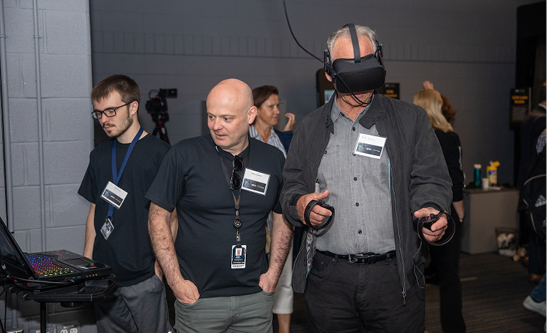 Applied Research and Industry Partnership
Is your organization interested in learning how you can adopt XR technologies into your business for your training or operation? Talk to us about partnering in applying for funding to help you do this. We'll inform you how access to grant funding that can help you explore new technology, reduced risk, and give students real-world experience.
What are XR, AR and VR?
Virtual Reality (VR)
In it's truest sense, virtual reality (VR) is computer-generated environments where users can interact with objects in real-time. It is displayed through stereoscopic lenses found in Head Mounted displays (HMDs) or simple google cardboards. The viewer is immersed in the VR world and can not see anything in the real world.
Augmented Reality (AR)
Augmented reality (AR) is when computer-generated objects or images are overlaid on the real world. In this respect, viewers can see the augmented images through special headsets such as the Microsoft HoloLens or by using their phone or tablet.
XR
The realm of technology that combines real and virtual worlds has become fluid on a spectrum. XR has come to replace A(R), V(R) and M(R) and represent that solutions often include a bit of augmented, virtual, mixed, cinematic reality and others.
This technology comes to life at Mohawk College's XR center.
Meet the Team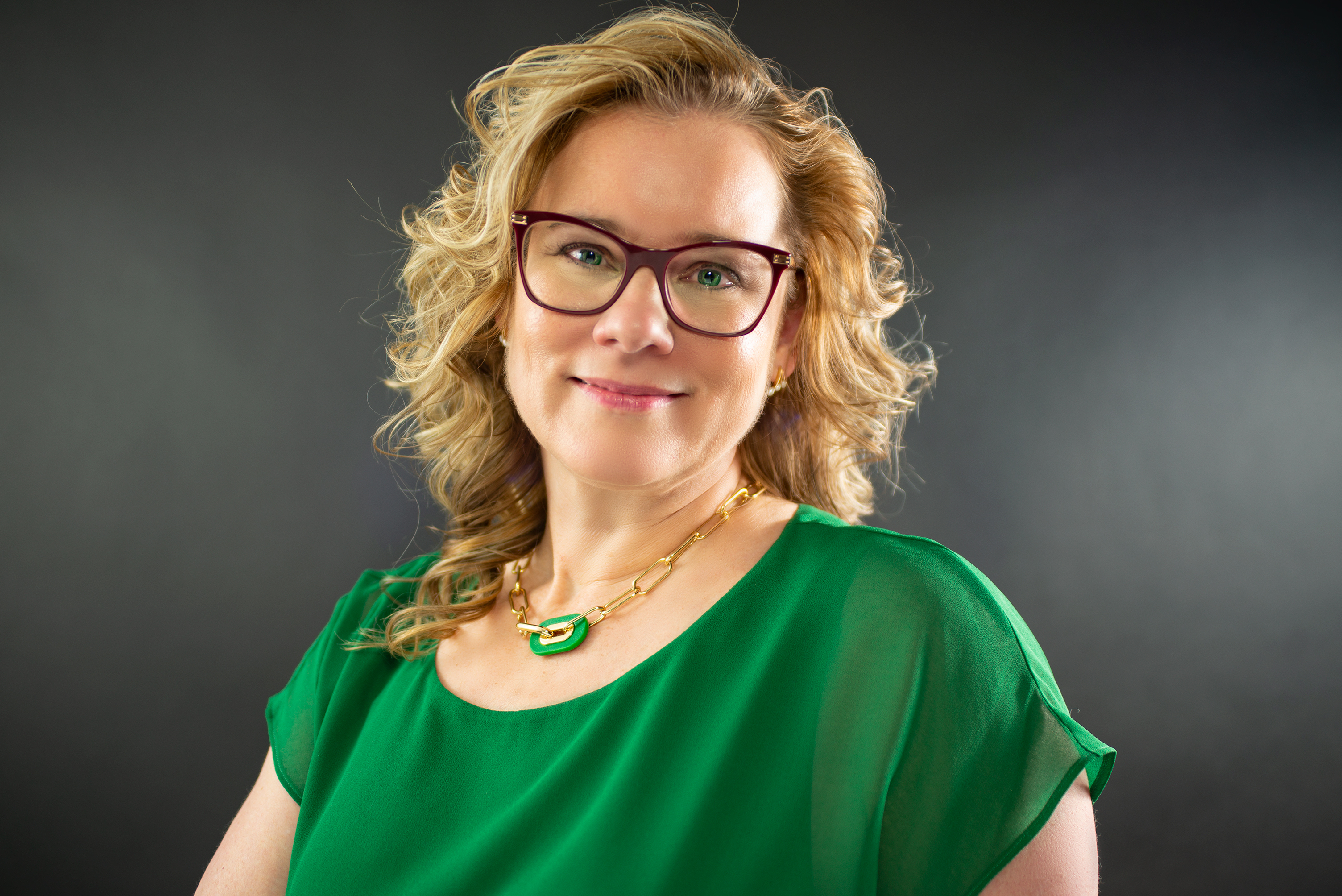 Marilyn Powers
Director, Academic Technology Integration & Innovation
Email: marilyn.powers [at] mohawkcollege.ca (marilyn[dot]powers[at]mohawkcollege[dot]ca)
Dr. Marilyn Powers, P.Eng. has dedicated her career to applying technological advances to help people learn: from immersive simulations to learning management systems. As customer-centric Product Manager and Professor in XR Technology and Business, Marilyn works collaboratively to identify root problems and lead teams through creative solutions. Her experience in working with start-ups and within long-standing corporations from high-tech healthcare solutions to SaaS software has provided her with tools and frameworks that use the scientific mindset to set hypotheses, run experiments to validate learning and adjust accordingly.
Marilyn is Director, Academic Technology Integration & Innovation at Mohawk College, and holds a Ph.D. in VR Surgical Simulation and Masters in Knee Joint Kinematics (both Mechanical Engineering) from the University of Calgary. She studied Mechanical Engineering at the University of Waterloo for her undergraduate degree.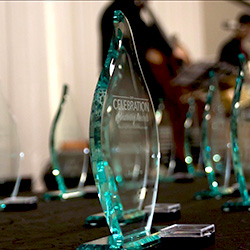 Andrea Johnson
General Manager, Centre for Emerging Research Initiatives
Email: andrea.johnson [at] mohawkcollege.ca (andrea[dot]johnson[at]mohawkcollege[dot]ca)
Andrea Johnson is the General Manager for the Centre for Emerging Research Initiatives. Part of IDEAWORKS, the college's applied research division, the Centre for Emerging Research Initiatives supports new and innovative areas of research at the college, including Unmanned and Remote Sensing, Digital Accessibility, Social Innovation and Digital Transformation. A member of the Mohawk team since 2015, she designs and implements strategies and programs that help industry, researchers and students understand the value of corporate and social innovation for economic growth. Andrea holds a Master's degree in Higher and Post-Secondary Administration from Columbia University as well as a BA in English Literature from McGill University. A life-long learner, she also holds certificates in Corporate Communications (Humber College), Knowledge Translation (University of Toronto) and Entrepreneurial Thinking (Babson X).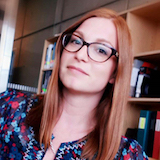 Jaclyn Nelson
Agile Project Manager
Jaclyn is passionate about emerging technologies especially Virtual and Augmented Reality. She recently completed a master's level thesis on virtual reality therapy for the treatment of mental health disorders. Jaclyn is interested in exploring how virtual reality can revolutionize education and the way students learn.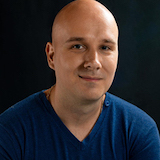 Alexander Gellert
Academic Integration Specialist
Alexander Gellert is a graduate from Mohawk College's Software Development (559) program. His industry background is in Full Stack Development to which he applies his coding knowledge and architecture experiences to any challenges the VR world brings to him. This paired with his Agile experience has brought the XR Lab up to speed with current industry standards and best practices for software development.