Make a gift. Make a difference.
Through the kindness of our donors, Mohawk College Foundation is able to support college growth; enhance programs and learning environments; inspire game-changing initiatives; and have the great privilege of awarding close to a thousand scholarships and bursaries each year.
Reach out to us today to donate and learn how you can help support our students and programs.
Contact
Mohawk College Foundation
135 Fennell Avenue West, Hamilton, ON, L9C 0E5
Phone: 905-575-2186
Email: Foundation@Mohawkcollege.ca
Charitable Registration # 11924 5744 RR0001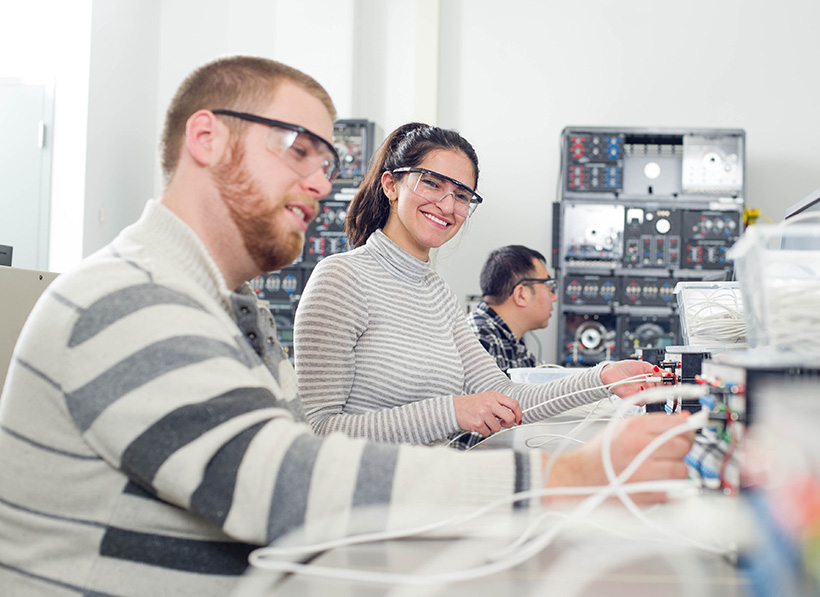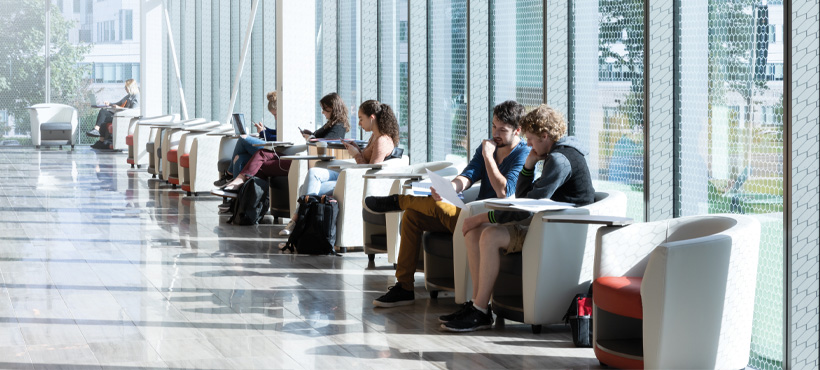 Types of Giving
When it comes to student success at Mohawk College, your support can make an important difference. Giving to the College can take many forms and all are effective and appreciated methods of supporting our students. From donations to programs, buildings, equipment, research and scholarships, your gift will make a difference in the lives of students.
Elita
Recipient of the Laidlaw Inc. Bursary


This bursary helps exponentially as I am struggling financially to pay for school. It will allow me to reach my goals and be able to focus more on my studies and less on how I am going to be able to afford to study. Thank you for providing the funding to help students chase their dreams and reach their goals.
Explore the many opportunities and see how you can make a difference today.
Annual giving
Each year we are fortunate to receive gifts of all sizes from donors interested in supporting post-secondary education at Mohawk College. These gifts provide the flexibility to:
Awards
These types of giving help build a stable foundation from which we are able to support both the present and future needs of our students.
Campaign gifts
Whether to support a campus construction initiative or to fund an equipment acquisition, the Foundation raises funds through targeted, time-limited campaigns.
Planned giving
Building a gift to Mohawk College Foundation into your will or estate is an amazing gesture of support that will inspire students for generations to come.
Gifts-in-kind
Mohawk College is grateful to receive non- cash donations that may include things
like books, equipment, software licenses, computer equipment, tools, etc.
Employee giving
It says a lot that so many faculty and employees choose to show their support for Mohawk students. It's easy for Mohawk College employees to make a financial donation.
Gifts of securities
Donating publicly traded securities, such as stocks, bonds or mutual funds, is a progressive and productive way to support Mohawk College students and foundation initiatives.
Sponsorship
Mohawk College Foundation hosts
a number of annual events that are supported by individuals and businesses in our community.
Tribute/memorial giving
In recognition of a friend, loved one, family member, teacher, or coach, a tribute or memorial gift is a lovely gesture of appreciation.
Payment options

We try to make it easy for you to give in any way you choose.
Know that your donation – of any size – is important and appreciated.

Donate online now


Other ways to pay

In person
It would be great to meet you!

By mail
The Mohawk College Foundation
135 Fennell Avenue West, Hamilton, ON, L9C 0E5

Email

Phone
Charitable Registration # 11924 5744 RR0001
Official tax receipts will be issued for all donations of $20 or more.