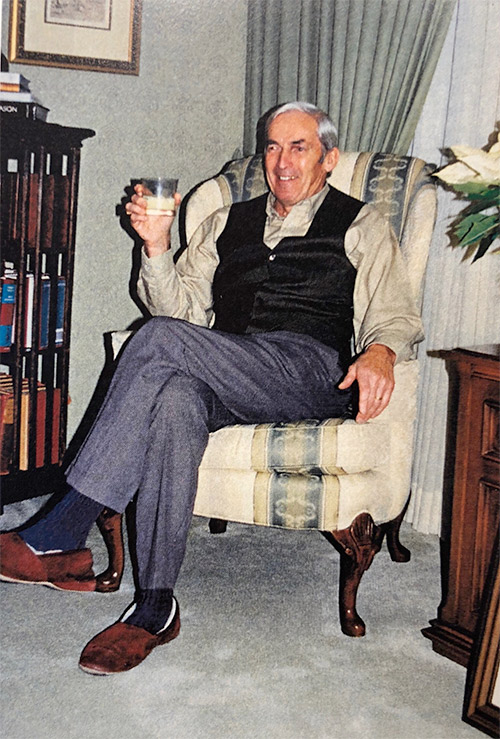 Bill Nelson had a long and full career as a professional accountant and business owner in Hamilton. After retiring, Bill remained active in the Hamilton community by donating his time and talents to many non-profit organizations and charities.
Like many others, Bill was passionate about the Steeltown Friends of Mohawk Music. The Friends are a non-profit group made up of community members, Mohawk College employees and students who volunteer their time and talents to put organize events in of Mohawk's music program. Bill especially loved the music, the concerts and the many new friends he met being associated with this group. He also loved supporting Mohawk and the music program.
Since 2000, this group, in conjunction with Mohawk College, held an annual concert fundraiser for the music program at Mohawk College. Funds raised supported the music program, helped pay for scholarships, master classes and instruments.
Each year, before the concert, Bill would reach out to GT French and other companies requesting financial support. Over the years, GT French proudly supported the concerts and other special events for the music program.
Sadly, Bill passed away at the age of 87 in 2016. In memory of Bill and his passion for the music program at Mohawk, GT French chose to make a gift to honour his commitment to music. With this donation, faculty in the music program were able to purchase a music tablet for the music students. Students can now use tablet to create, record and collaborate on music for their projects.
GT French is celebrating their 150th anniversary along with Canada. GT French is one of the oldest businesses still active in Canada with a home base right here in Hamilton.
The Mohawk College Foundation is proud to work with donors like GT French who choose to honour their friends, like Bill through this special gift. To learn more about the Music program at Mohawk please visit: https://www.mohawkcollege.ca/programs/communication-arts/applied-music-660.
If you'd like to learn more about how you can support Mohawk students through the awards program please contact:

Gena Dureault
Senior Development Officer, Awards & Planned Giving
Mohawk College Foundation
Phone: 905-575-2208
gena.dureault [at] mohawkcollege.ca (Email Gena)
---
Charitable Registration # 11924 5744 RR0001