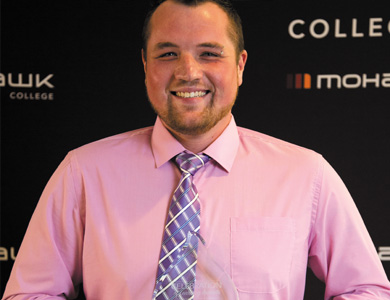 Mohawk College is proud to partner with RBC Royal Bank to support Social Inc., a positive space on Mohawk's campus where social inclusion, diversity, and respect are celebrated.
"Today, RBC sees diversity as a source and driver of innovation, and as a powerful tool to make communities vibrant and strong places to live and work," says David Kosubovich, Branch Manager, RBC Royal Bank. 
The Social Inc. Award is presented to a Mohawk student who has shown a strong commitment to advancing the college and our partners' values of diversity and inclusion. This year's recipient was Nichlos Woolridge, who began the pre-justice program at Mohawk in September 2016.
Learn more about Social Inc.
---
Charitable Registration # 11924 5744 RR0001