Social Inc.
Hours
Mon-Fri 9am to 4:30pm (extended hours on Wednesdays 9:30am-7:30pm)
135 Fennell Ave. W
Hamilton
Ontario
L9C 0E5
Events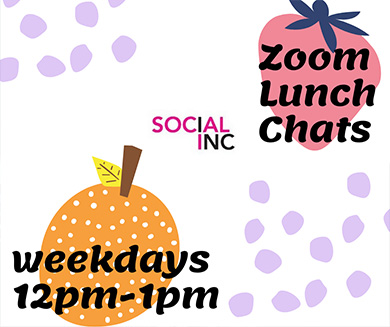 Email: socialinc [at] mohawkcollege.ca
About Social Inc.
Established in 2012, Social Inc. is located at all three campuses, providing a safer, respectful and positive space for all students. Social Inc. is grounded in human rights, celebrates and promotes inclusion while working to identify, prevent and eliminate discrimination. With the support of staff and many student volunteers, Social Inc. hosts, facilitates and coordinates events at all campuses in collaboration with other departments including International Student Services, Mohawk Students' Association, Accessible Learning Services and Student Life. Social Inc. also hosts guest speakers, panel discussions and information exhibits on equity, inclusion and anti-oppression topics such as LGBTQ2S+ rights, disability awareness, addressing racism and gender identity/expression.
Social Inc. services includes:
Hosting equity, inclusion and human rights activities
Partnering with student groups and community organizations to support special events
Supporting social innovation campaigns
Providing opportunities for student placements and co-op experiences
Human rights, equity and inclusion learning sessions
Diversity, Equity and Inclusion library
Supporting Students Groups 
Assistance developing personalized academic strategies
Social Inc. is open Monday to Friday, with minor interruptions when events are being held. The room is accessible and we offer this space for students to relax, study, and participate in activities and events.