We are still open.
In an effort to protect the health and safety of our Mohawk Community and the general public, access to Mohawk Community Employment Services buildings and offices at both the Fennell Campus and 163 Centennial Parkway locations will not be permitted until further notice. We are still delivering employment assistance Monday through Friday from 8:30 am to 4:30 pm. Please call us at 905-575-2177 or text 905-870-3631, or email jobs [at] mohawkcollege.ca.
We will be monitoring messages daily and providing assistance. If you are a current client and need assistance you can contact your Employment Consultant via email or phone. If you don't have their contact information we can help with that by contacting us through the methods above.
Visit our Frequently Asked Questions for:
We've helped thousands of people find and secure jobs in Hamilton and the surrounding area. Best of all, our services are free!
How to access free services
Drop by one of our two locations or call 905-575-2177 to access free employment services in Hamilton. You can also fill out the form below and one of our Employment Consultants will be in touch shortly.
Sign up for free employment services
Job postings
View our community job board to apply for open positions in Hamilton and nearby cities.
Free services
Access services available to you such as 1:1 employment counselling.
Jobs for youth
Are you 15-29 years old looking for work in Hamilton? Get help finding a job.
About us
We provide free employment-related services that connect job seekers to employers who are willing to hire and train new employees on-the-job.
Hamilton employers can use this service to recruit candidates, post jobs to our extensive employment Hamilton network, and access job seekers looking for career opportunities, part-time jobs, full-time jobs, and summer jobs.
Why do people use our service? Often new graduates, new Canadians, and job seekers, in general, don't know the Hamilton job market; want a career redirection, or just need survival employment until they develop long-term goals for themselves.
Need help meeting apprenticeship requirements?
Academic Upgrading is a tuition-free program that allows you to upgrade your academic skills to obtain a Grade 12 equivalency (ACE Certificate) to meet apprenticeship requirements or employment goals or to pursue post-secondary education admission requirements.
Our locations
Visit us today! No appointment needed. We encourage everyone to drop by with any employment-related question. We're here to help.
Mohawk College
Fennell Campus, Room J137
135 Fennell Avenue West
Hamilton, ON L9C 0E5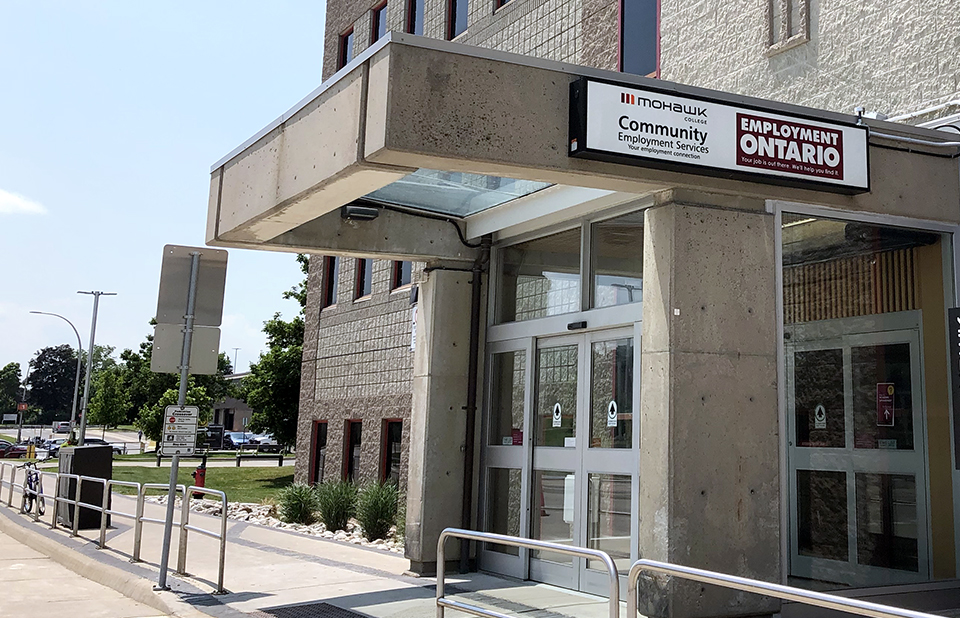 Hours of Operation
Monday: 8:30 am – 4:30 pm
Tuesday: 8:30 am - 7:00 pm
Wednesday: 8:30 am – 4:30 pm
Thursday 8:30 am – 4:30 pm
Friday: 8:30am – 4:30pm
How to get here:
Bus routes: Lines 20, 21, 33, 35
Parking: Free parking vouchers are available on request. Please indicate you require one by calling 905-575-2177 or when you sign up for free employment services online.
Stoney Creek
163 Centennial Parkway North
Hamilton, ON
L8E 1H8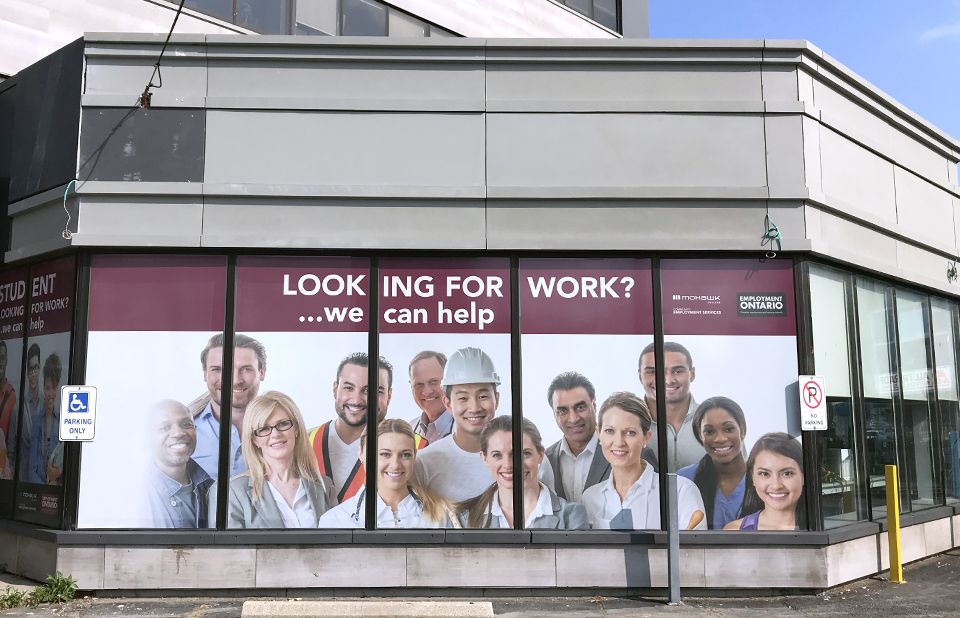 Hours of Operation
Monday: 8:30 am - 6:30 pm
Tuesday: 8:30 am – 4:30 pm
Wednesday: 8:30 am – 4:30 pm
Thursday: 8:30 am – 4:30 pm
Friday: 8:30 am – 4:30 pm
How to get here:
Bus routes: Lines 2 or 56
Parking: Free parking is available behind the building.
---
For Employers
Looking to hire, upskill your staff, access government incentives, or post Hamilton, Oakville, Burlington, Brantford, or Niagara jobs? We can help.
Programs for employers
Learn about government incentives, apprenticeships, and other programs available to you.
---
Questions? Connect with us today!