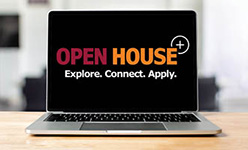 Visit Open House Plus
Open House Plus is where you'll find everything you need to find your program and apply, including an on-demand, curated collection of videos, interviews about our programs, student services and supports. Get answers to your questions, stay up-to-date on virtual events and more.
5 steps to becoming a Mohawk student
1. Prepare, 2. Apply, 3. Confirm, 4. Register and 5. Start! 
Applied and have questions?
The admissions team is available to help, you can contact them via Admissions or by phone at 1-844-767-6871.
Haven't applied and need help?
Contact us or phone 905-575-2460.

Are you an international student?
You are an International applicant if you are a citizen of another country and do not have permanent residency status in Canada. Visit the international students page or contact us today!
Step 1: Prepare
---
Why Mohawk?
Mohawk is a leader among Ontario's colleges. Deeply rooted in our community and the demands of the present, we have a global perspective that addresses the needs of the future.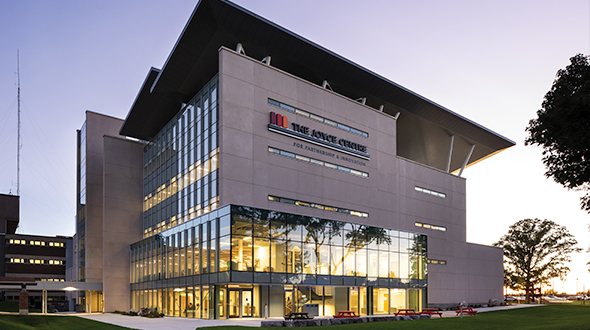 Discover your options
There are many entry points and options at Mohawk College to help you achieve your goals.
Career tools
Not sure which program or career is right for you?
Try our online career tools to find programs that are right for you.
View programs by theme
Custom viewbook
Create your own custom viewbook and personalize your Mohawk experience.
Step 2: Apply
---
Apply online at ontariocolleges.ca and pay special attention to requirements for competitive programs.
Need help along the way? Contact admissions or connect with an advisor or phone 905-575-2460.
Once you have applied to Mohawk, you'll receive an acknowledgement from us with information about how to access online applicant resources.
Applying to competitive programs
Competitive programs have more applicants than there are spaces available. You must apply for these programs before the equal consideration date to be eligible for the first round of offers. Late applications will be considered pending spaced in the program. Learn more about competitive programs.
Important dates and deadlines
Applying for Fall 2020:
Feb 1: Equal consideration date
May 1: Confirm offer of admission
June 15: Tuition deposit due for new students
Applying for Winter 2021:
June 1: Equal consideration date
Mid-July: Confirm offer of admission
November 16 (or refer to your fee statement): Tuition deposit due for new students
See the Academic Dates page for more information.
Step 3: Confirm
---
Congratulations you received an offer in your program! Confirm your offer in your program of choice and watch the mail for your Registration and Fee Guide package.

Confirm your offer
Take the next step!
Step 4: Register
---
Complete your Assessments for Success
Assessments for Success are designed to determine your skills and help you succeed; they do not affect your offer of admission.
Based on your results, you will be placed in the Communications course that is right for you. You may even be exempt from one or more of your required Communications courses.
Secure your spot
Pay the $250 non-refundable tuition deposit by the due date indicated on your fee statement to secure your spot. This deposit amount applies to new or returning students as of Fall 2020.
A $150 deposit late fee will be charged after the due date listed on the fee statement.
Select your timetable to register
Find the date and time that timetable selection begins for your program in MyMohawk by selecting "Find out when to register online" under the "Registration" link. Be sure to complete your registration by clicking the "Submit to register" button.
Step 5: Start!
---
Get prepared
Welcome to Mohawk! We're here to help you prepare for college. To make your transition smoother we recommend exploring our Future Ready Toolkit and participating in Orientation. Staying up to date with events, news and more via social media.