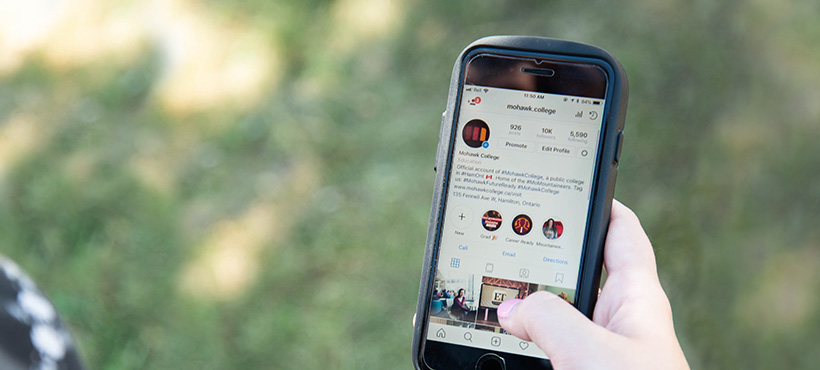 Follow along with #MohawkCollege
Looking for Mohawk college on social media? If you're interested in staying up to date and in the know of what's happening on campus follow the Mohawk College official social media accounts!
Join the Mohawk College Current Student Facebook Group
Learn about upcoming events, connect with classmates and stay up-to-date on everything happening on campus. All current students are welcome to join.
Social Media Accounts at Mohawk