---

We are leading the way to a stronger community. Join us and be part of something extraordinary!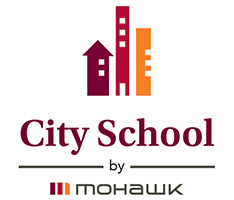 The Mohawk community believes that all Hamiltonians should have access to post-secondary education, which is why City School by Mohawk first opened its doors at the Eva Rothwell (Resource) Centre in North Hamilton with a second location in the downtown core at the Hamilton Public Library.
City School by Mohawk is a community-based initiative that aims to break down barriers to education and employment. Offering tuition-free courses, it works with community partners to develop specialized training programs that encourage gradual steps to a post-secondary pathway. It encourages and fosters life-long learning by removing barriers, making education accessible to all.
Through community consultation, City School by Mohawk focuses on developing specialized learning programs, workshops and services that will encourage gradual steps to a post-secondary pathway. As part of Mohawk's ongoing commitment to increase access to post-secondary education and employment, opened the Mobile Training Unit (MTU) Classroom in the fall of 2017. 
This mobile learning facility brings programs directly to various communities with limited access to post-secondary education. The 1,000 sq foot trailer, a self-contained classroom on wheels, features a multitude of equipment and tools, and is multi-purposed for skilled trades training like welding, plumbing, carpentry, and electrical.
With the support of our donors and partners, Mohawk is able to address the financial barriers faced by some students, helping them achieve their college dreams right in their neighbourhood.
With your help, the college plans to open three more City Schools across Hamilton. Learn more about City School by Mohawk and how you can get involved or give a gift.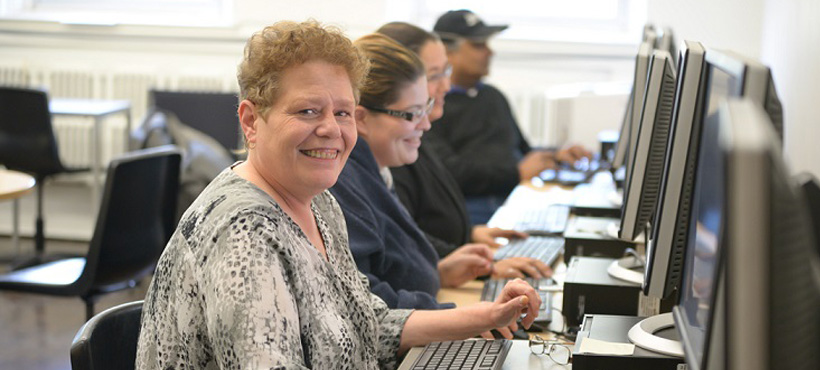 "What I enjoyed most about City School were the teachers! The courses are a great stepping stone to prepare for college and embedding confidence in yourself. City School helped me to realize my full potential!" - Anita, Family Dynamics student
---
Read our Donor Stories: