Increase your confidence while improving your English for college, community involvement or the workplace with our free programs!
Important information: Please note that as a result of the current COVID-19 pandemic, the programs listed below are delivered in an online format.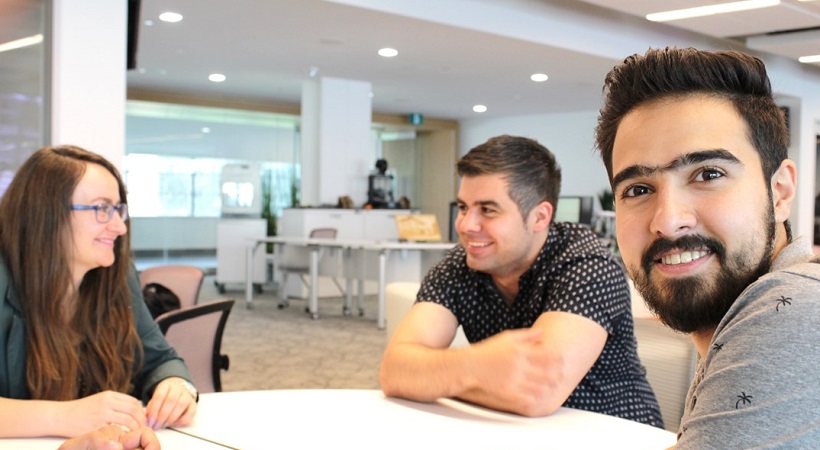 Do you want to improve your English?
Apply to LINC program and learn English for free at Mohawk College! The programs are funded by Immigration, Refugees and Citizenship Canada.
Program highlights:
Develop Listening, Speaking, Writing and Reading skills for academic success, everyday life and the workplace.
Learn Canadian culture
Access to one-on-one Newcomer Academic and Career Advisor support.
Opportunity to participate in the Newcomer Mentorship Program available for students with benchmarks 6 in all four skills.
LINC classes available
Based on your English level and goals you can access:
LINC classes (levels 4 to 8)
Writing class (level 5)
LINC College Preparation Learn more
LINC Youth Video and Photography (for students 18-25 years old) Learn more
---
Join us for an information session to learn how our programs can support you!
Tuesday, August 17, from 3-4 pm

Thursday, August 19, from 12-1 pm
---
Technology required
During this time of COVID-19 all our programs and courses are delivered in an online format. This means that you will be managing technology. You will need to have access to:
A high-speed internet connection.

A computer or laptop with a camera, microphone, and sound.

A comfortable place where you can interact with your classmates and teachers. This will help you to learn better and faster!
---
Student eligibility
Permanent residents of Canada or protected persons (with Notice of Decision)
With valid proof of Canadian Language Benchmark assessment at the level required for each program.

Don't have proof of CLB assessment? Contact YMCA Immigrant Services to book an appointment to take the assessment. YMCA's phone number is (905) 662-9400 or (905) 526-8452
The assessment has no cost for permanent residents and protected persons.
---
What questions do you have?
Contact us: learnenglish [at] mohawkcollege.ca (subject: Question%20about%20LINC%20program)  
Call: 905-575-2421
---
Do you have education and work experience from your country?
Learn how to access the Canadian job market
---