City School by Mohawk is a community-based initiative that aims to break down barriers to education and employment. Through community consultation with neighbours, City School by Mohawk focuses on developing specialized learning programs, workshops and services that will encourage gradual steps to a postsecondary pathway.
Locations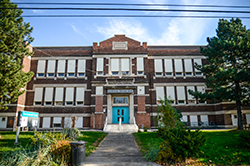 Eva Rothwell Centre
The first City School classroom opened in October 2015 and is located on the second floor of the Eva Rothwell Centre (opens new window) at 460 Wentworth St North. Check out a 360 degree image of the classroom here! 
New for fall 2017 is our new City School Trades Lab at Eva Rothwell where we will offer pre-trades and technology training! Unfortunately due to the age of the building, the classrooms are not currently wheelchair accessible.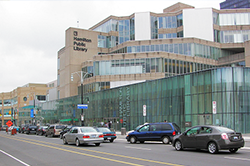 Hamilton Public Library
Our second location opened in June 2016 at the Central branch of Hamilton Public Library (opens new window), located in Jackson Square at 55 York Blvd. City School is collocated with the City of Hamilton's Xperience Annex (opens new window) and the Library's Circuit 4.0 (opens new window) on the fourth floor.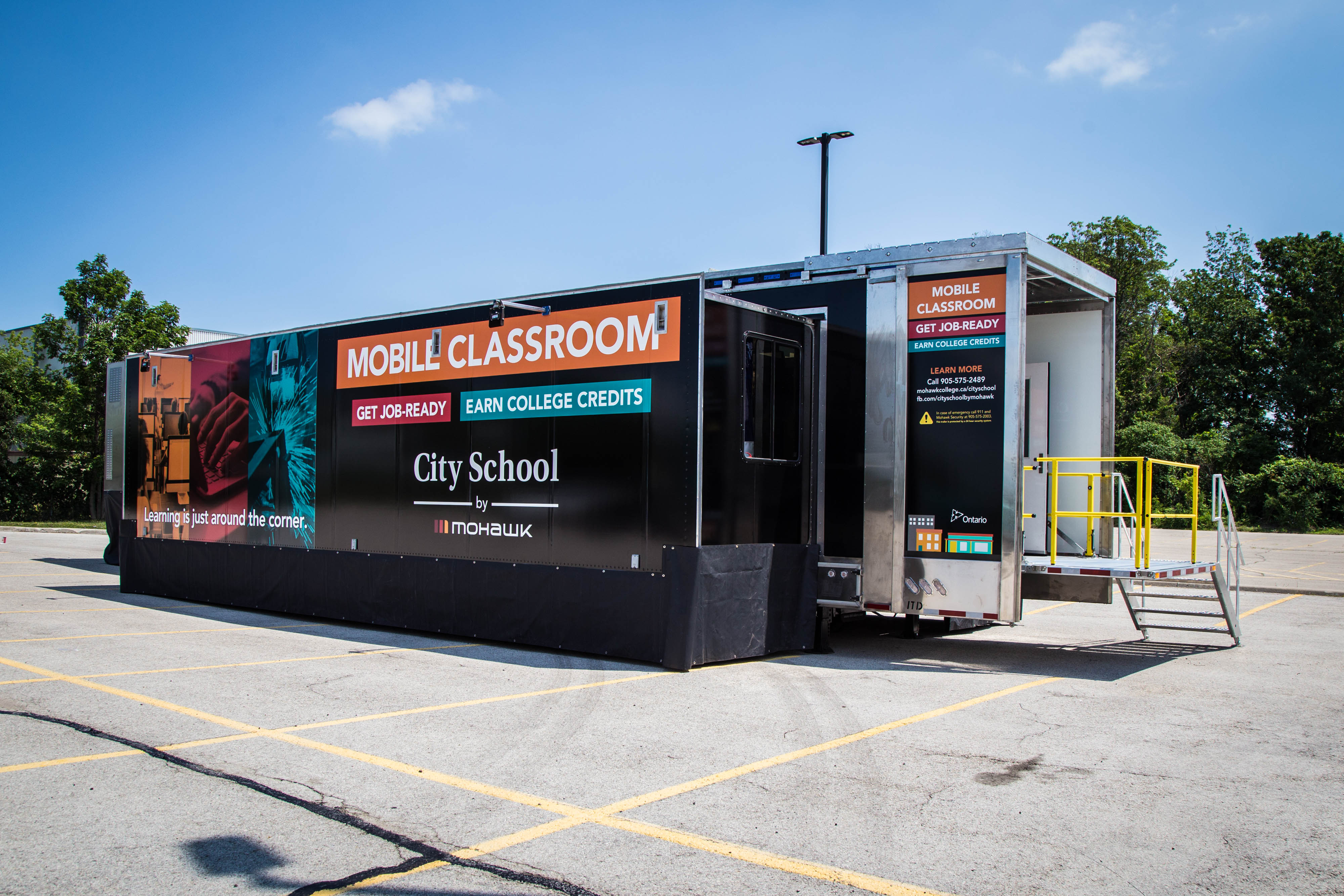 City School Mobile Classroom
Our third location hit the road in fall 2017 to deliver free trades training in neighbourhoods throughout Hamilton. We want to hear from you! Fill out our quick survey (opens new window) and tell us what programs you want us to offer and where you want us to be! 
For more information about City School by Mohawk or to tell us what City School can do for you, cityschool [at] mohawkcollege.ca (email us) or call City School at 905-575-2489.
What can City School do for you?
Looking to earn credits for college courses or build skills to be job ready? City School can help you get started on a plan to attend college.
Free programs include:
Try College for Free!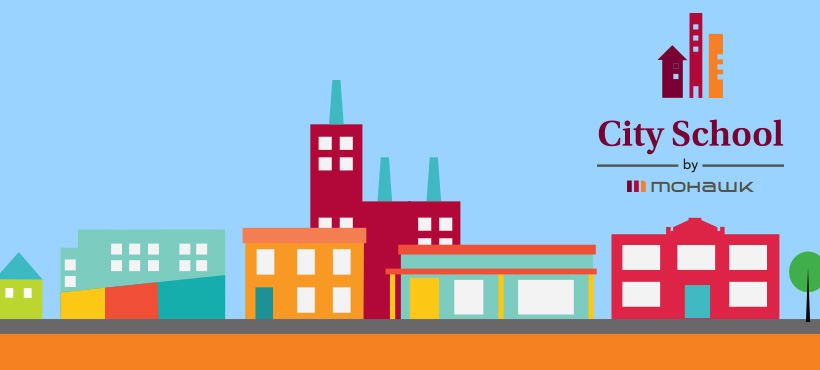 Apply online for Free Credit Courses or register for non-credit Learning Labs. 
Call 905-575-2730 for trades and technology courses.
Call 905-575-2489 for all other inquiries 
Drop in and chat! 
541 Eatery & Exchange
541 Barton St. E, Hamilton
Hours: 8:30am to 11:30am (first Tuesday of every month)
Hamilton Public Library (Central)
55 York Blvd, Hamilton
Hours: 10am to 2pm (every Tuesday)
Hours: 1pm to 4:30pm (every Thursday)
Hamilton Public Library (Barton)*
571 Barton St. E, Hamilton
Hours: 2pm to 4pm (second and fourth Monday every month)
*subject to change
St. Helen's Community Centre
785 Britannia Ave, Hamilton
Hours: 9am to 12pm (third Thursday of every month)
Videos
See what's new with us:
Check out some photos of our Introduction to Construction for Women course:
Get a preview of the Mobile:
BIG thanks to Doug and June Barber:
Hear from one of our first students:
Student Testimonials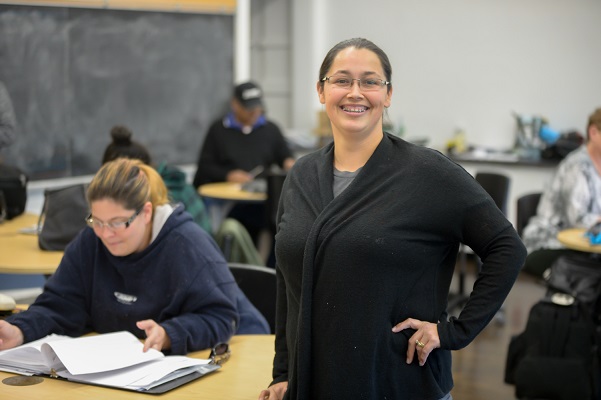 "I am a wife and mother of four who has been out of the workforce for over eight years. I am a shy person with very little experience and have had a hard time finding a job. I heard about City School through social media and signed up for the Job Ready Toolkit and Family Dynamics course..." - Lyn
Visit some of our partners
Eva Rothwell Centre
Culture for Kids in the Arts
Mission Services
Hamilton Community Foundation
Hamilton Neighbourhood Action Strategy
Social Planning and Research Council of Hamilton
Pathways to Education

541 Eatery and Exchange
McMaster University
Pediatric Oncology Group of Ontario

Hamilton Public Library
Xperience Annex
Hamilton Health Services