This page has tools to support current students, including how to access online services provided by Mohawk College, COVID-19 resources and more.
Need to contact us?
Find faculty and staff information (available on MyCanvas)
Also follow us on Facebook, Twitter and Instagram!

Quickly Access Virtual Learning
Click the title of the service below to login.
How do I login to Mohawk Email, MyCanvas, eLearn or MyMohawk?
View this video or follow the three (3) step instructions below. You will need your 9 digit student number (also known as the MohawkID). This is located on your Mohawk OneCard (student card) or within the n ew start package provided at the start of classes. You can use Password Manager to reset your password.
MyMohawk: How to Login Video
Step-by-step Instructions (3):
Visit Mohawkcollege using a web browser.

Click "Login" at the top of the website to the left of the search box, then click the desired service you wish to access.

Type your 9 digit MohawkID (student number) and password.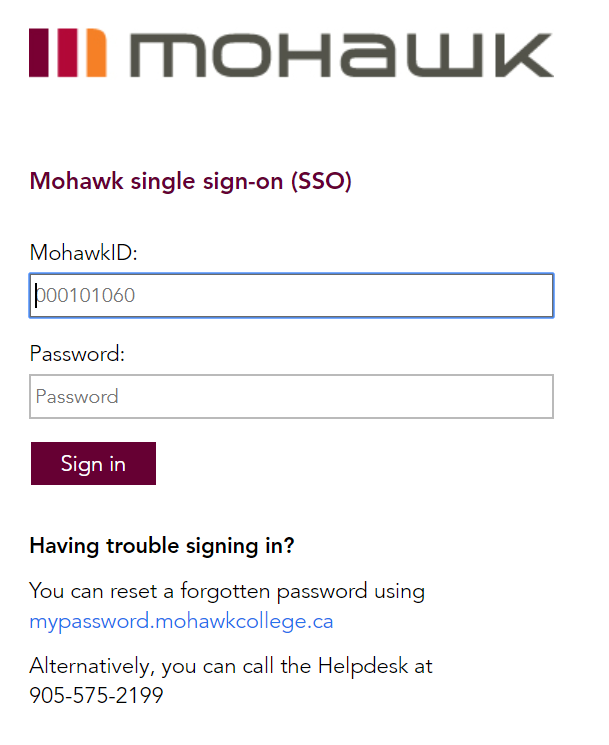 Quick Links