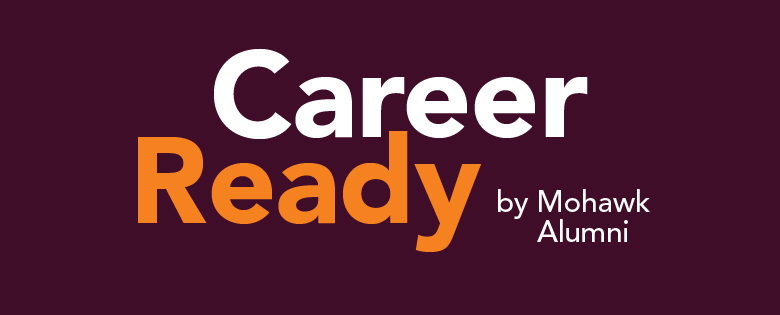 The Career Ready workshop and webinar series helps students and recent graduates develop personal and professional skills which assist with transitioning into a successful "Life after Mohawk". These interactive and informative workshops support the development of important soft skills, which are not traditionally learned in classrooms. 
Alumni LEAD Program
Get the competitive edge!
The Career Ready by Mohawk Alumni workshops and webinars are Leadership, Experience and Development (LEAD) programs to enhance your personal & professional opportunities.
If you attend 3 or more workshops and webinars during the 2019-2020 academic year, you are eligible to obtain an Alumni LEAD Program Certificate. Work towards your certificate, add to your skill set and increase your employ-ability!
2019/2020 Workshops and Webinars Series
Dress for Success
Wednesday, November 6, 2019
12:00noon – 1:00pm
WEBINAR
Register today
Interview Intelligence 
Thursday, November 21, 2019
6:00pm – 7:30pm
Room G010 (Study Lounge), Fennell Campus
Register today

Build Your Professional Online Brand
Wednesday, November 27, 2019
12:00noon – 1:00pm
WEBINAR
Register today
Employer Panel 
Thursday, January 23, 2020
6:00pm – 7:30pm
Room G010 (Study Lounge), Fennell Campus
Register today
Ready, Set, Connect – Career Speed Networking 
Thursday, February 6, 2020 
6:00pm – 7:30pm 
Room G010 (Study Lounge), Fennell Campus
Register today
Professionalism in the Workplace
Thursday, February 13, 2020
6:00pm – 7:30pm
Room G010 (Study Lounge), Fennell Campus
Register today

Conflict and Leadership
Wednesday, February 19, 2020
12:00noon – 1:00pm
WEBINAR
Register today
Money Matters
Wednesday, March 11, 2020
12:00noon – 1:00pm
WEBINAR
Register today