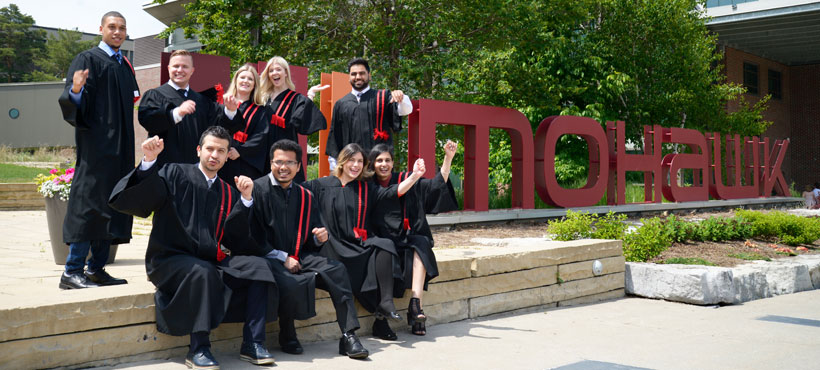 congratulations Class of 2021
Welcome to Alumni
As a Mohawk College graduate, you are now a member of this thriving community of over 134,000 fellow graduates living and working in Canada and around the world. The Mohawk College Alumni Association serves as your link to Mohawk, helping you stay in touch with us, your former classmates and instructors. Though your time at Mohawk is complete there are memories and connections you have made that will last a lifetime.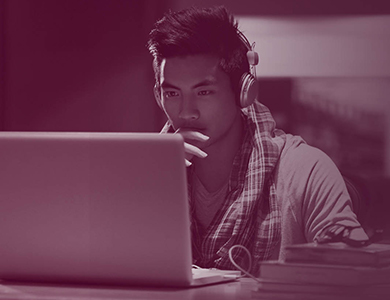 Career Development Workshops and Webinars
Develop personal and professional skills that assist with transitioning into a successful "Life after Mohawk".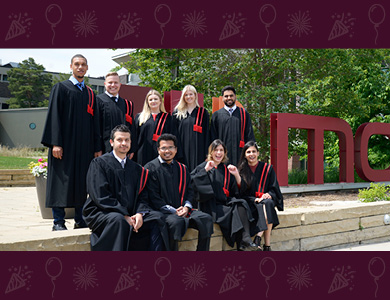 Ready to Celebrate
Congratulations graduates! Your Mohawk community – fellow alumni, classmates, parents, faculty, and staff – celebrate your accomplishments and wish you the best in your next adventure.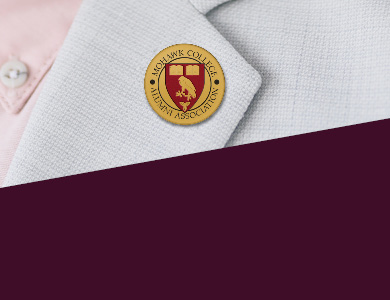 Show off your Mohawk Alumni pride!
Class of 2021, request your complimentary alumni pin today - a symbol of your achievements and the community you will always be a part of!
Class of 2021 Grad Contest
(Fall Graduates)
Win 1 of 3 prizes including the $500 Amazon Gift Card Grand Prize!
Set up your Perks account today and enter the Grad Contest on the app.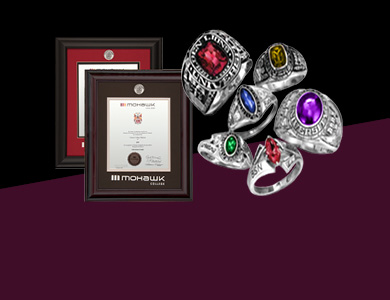 Showcase your Mohawk Pride
Mohawk commemorative frames and rings are available for purchase online.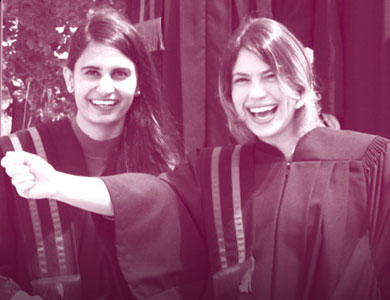 Grad Send-Off
Watch videos, attend a webinar, learn everything you need to know about being a Mohawk graduate.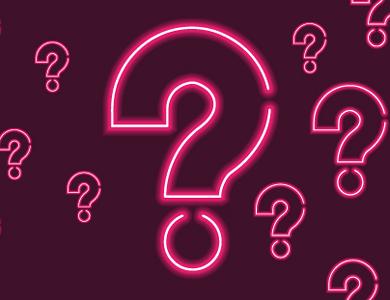 Monthly Trivia Night
Join us for trivia night! Grab a drink, grab a snack, sit back and relax while we test your trivia knowledge.
Additional ways to benefit and stay connected
After you graduate keep your contact information current to stay up-to-date on the latest benefits, opportunities and news available to you.