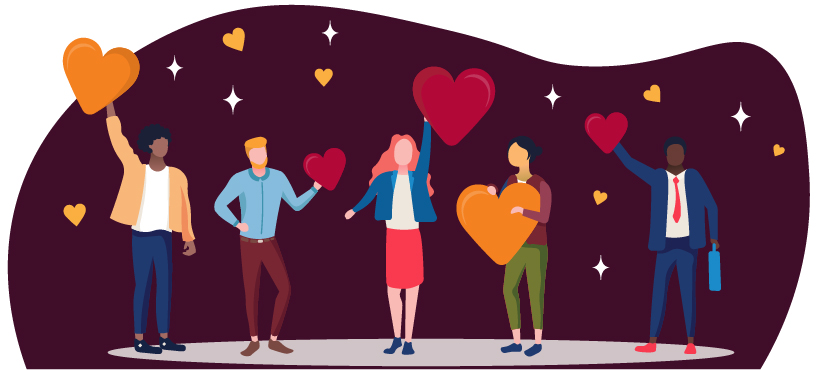 volunteer at MOHAWK
Mohawk College is fortunate to have support from many graduates who give their time as volunteers.
We look forward to connecting with you and learning which volunteer roles interest you.
Sign up to volunteer
Values & Beliefs
Values 
Inclusion | Integrity | Excellence | Connection | Lifelong Learning
Mohawk College believes
Alumni volunteers are valued partners of the Mohawk College community
Alumni volunteer contributions enrich learning, inspire, and support students in becoming future ready
Diversity among our alumni is a strength and is reflected in our volunteer base. Mohawk College commits to ensuring an inclusive, welcoming and supportive environment for all volunteers
Meaningful volunteer opportunities enhance the personal and professional skills of Mohawk graduates and deepen their connection to the college
Alumni are ambassadors of the college and their lifelong engagement with the college contributes to its advancement
Volunteer Opportunities
Learn about the ways you can get involved as an alumni volunteer.

Fill out the Volunteer Interest Form to let us know which positions interest you. If you have any questions, please contact Lynn Matisz, Alumni Coordinator, at lynn.matisz [at] mohawkcollege.ca or 905-870-2307.
Alumni Advisory Council
The Council act as ambassadors, advisors and decision-makers to inform programming and services offered to graduates by Alumni Relations and the College
Young Alumni Advisory Committee
The newly formed committee is comprised of recent graduates and serves to enhance programming for young alumni
Alumni Guest Speaker or Panel Member
Support students as they prepare for life after graduation by speaking in a classroom, participating on a grad panel, or providing mentorship 
Webinar/Workshop Presenter
Present or lead a session to share your expertise in career development or personal development with fellow graduates and students
Event Support
Do you enjoy the excitement of an event and meeting new people? Opportunities to volunteer at virtual and in-person Alumni events are available throughout the year
Reunion Class Connector
Class Connectors act as the main contact for their virtual or in-person reunion, planning communications with classmates and coordinating logistics
Other Opportunities
Share your career story - Alumni Relations proudly features graduate stories on the Alumni website, in monthly newsletters and in our bi-annual In Touch magazine. If you are interested in being highlighted, please contact

alumni

[at]

mohawkcollege.ca

(subject: Share%20my%20career%20story)

.
Program Advisory Committees - A committee of professionals who work closely with each academic area to ensure student and graduate success. Learn more about Program Advisory Committees.
Provide Student Experiential Learning - Mohawk College's programs offer a variety of work-integrated learning opportunities, including co-op and unpaid placements (field, practicum, and clinical). Learn more about becoming an employer partner.
Internal Alumni Engagement Committee - This committee comprised of Mohawk College employees is focused on better serving the college's engagement and philanthropic goals while enhancing collaborative partnerships. Learn more about Internal Alumni Engagement Committee.
 
Alumni Volunteer Stories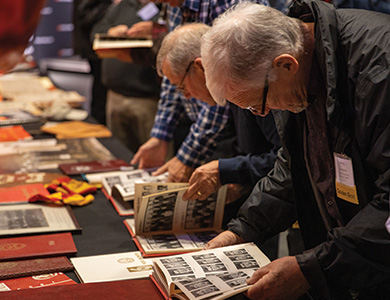 Graduates of the 1970 and 1971 class of the Textiles program recently reunited to celebrate the 50-year anniversary of their graduation.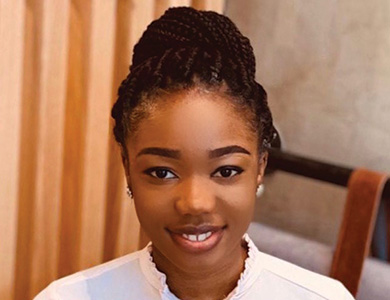 Getting a job in your field before you have graduated is the dream. A dream that few achieve.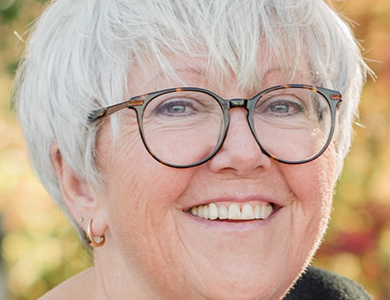 There is an event in September that Anne Cahill '77 looks forward to every year. It is the BRIGHT Run.