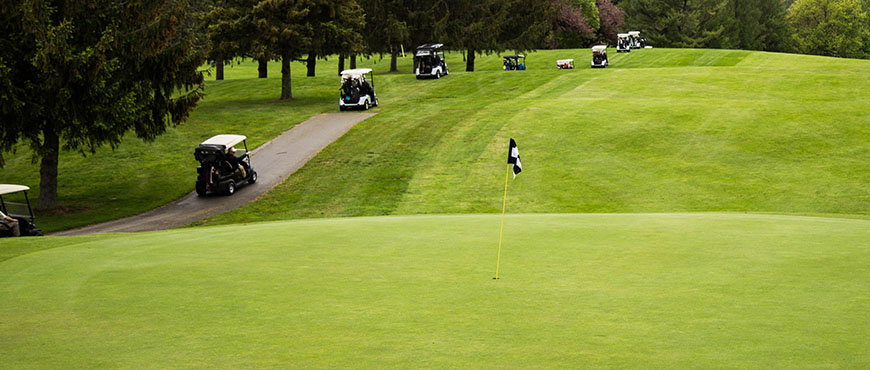 Alumni Nine & Dine
Join us on the fairways, Friday June 7 starting at 4:30 pm for nine holes of golf followed by dinner and prizes in the club house at Flamborough Hills Golf & Country Club.
The Mohawk College Alumni Association has a range of events planned throughout the year to suit every interest. At each event, you'll have an opportunity to network with alumni and friends and learn about exciting new developments at the college. Take advantage of your alumni association membership by reserving your spot today!
For more information, please call the Alumni Office at 905-575-2258.