Looking to reconnect with your Mohawk classmates, teammates, or group/club members? 
Whether you are planning an in-person get together or a virtual reunion, the Alumni Office is here to help: from providing reunion planning toolkits and resources, prizes, technical assistance and supporting your outreach to classmates.
Please note: access to Mohawk College campuses for a tour or use of rooms or facilities is subject to current covid-19 safety protocols and guidelines. 
Thank you for showing pride in your alma mater and taking the time to host an event that makes it possible for Mohawk alumni to reconnect with one another and maintain their connection to the college. We look forward to working with you in planning a meaningful day.
For more information, please contact Lynn Matisz, Alumni Coordinator at lynn.matisz [at] mohawkcollege.ca or 905-870-2307.
Planning a Virtual Reunion? Explore Resources
Tour campus from your home
Share this virtual campus tour video during your virtual reunion to reminisce and see what has changed since your time at Mohawk.
New to Zoom? No problem!
View Zoom 101: Tips and Tricks for Beginners
The Alumni Office can provide additional technical assistance, and grant access to the Mohawk Alumni premium Zoom account for optimal functionality.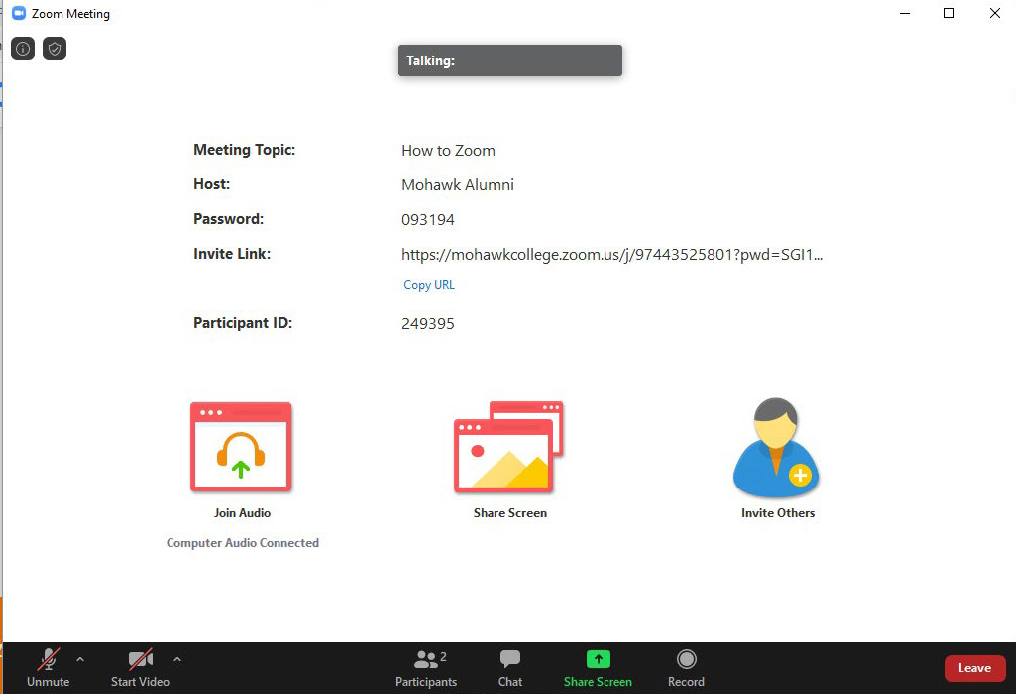 Custom Mohawk Zoom backgrounds
Download Zoom virtual backgrounds
Set your virtual background to a popular spot on campus and spark conversation with your group about your favourite area while you were at Mohawk.