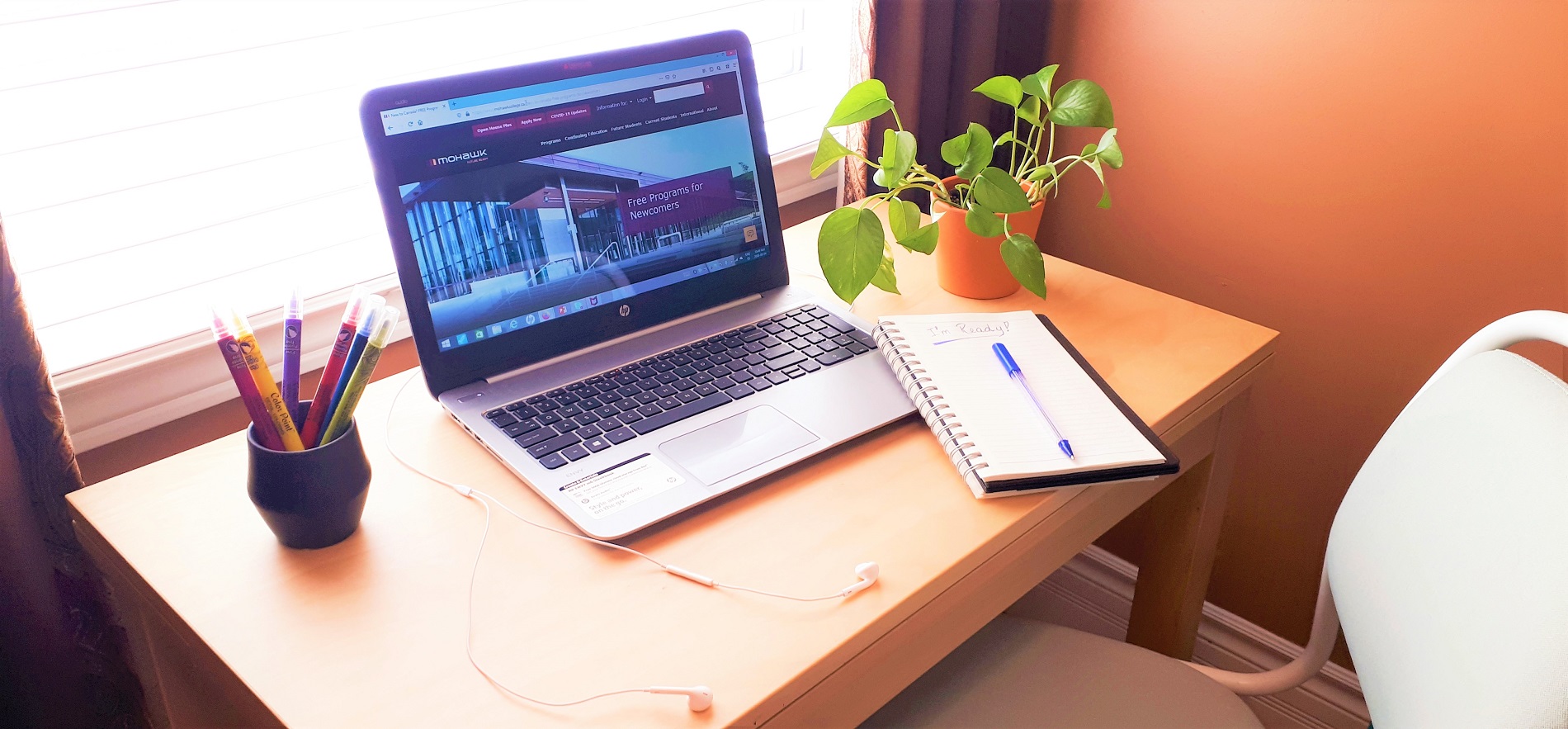 Explore FREE English programs for you!
What are the benefits of taking an online course?
Learning support
You can get help to learn how to log in and use the learning website. You can also get help to become a good online learner.
Learn at home
You can save time and money because you don't have to travel to the college. You can learn at home, comfortable and safe during the pandemic.
Time
Online learning gives you more control over your time. There are lessons in real time as well as materials on the learning site that you can access at times that are best for you.
Learn skills
You will develop time management and independent learning skills in a supported environment. You will learn new computer skills for e-learning platforms and communication software. These are skills that employers look for in today's economy.
How do you learn in an online course at Mohawk?
---