Marshall School of Skilled Trades & Apprenticeship
Virtual Meet the Grad is an online event that brings together Mohawk students, industry professionals, alumni, and local employers. Join us to learn first-hand about sector trends, the career journeys of Mohawk graduates, and current job opportunities.
Opening Remarks and Alumni Keynote Speaker
Brad Arnold 
General Carpentry 
Hickory Dickory Decks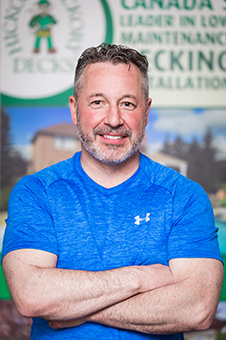 Brad Arnold is President of Hickory Dickory Decks, the largest deck company in Canada. Brad began his journey with the company in 1997 in a sales and carpentry assistant role. He then went on to complete his General Carpentry apprenticeship at Mohawk College and receive his red seal certificate in 2002. Following this, Brad obtained his Building Code Identification Number, which allows him to prepare and sign permit drawings for submission to the city. Throughout his career at Hickory Dickory Decks, Brad has been promoted to Sales Manager, Vice-President and in 2018, began his current role as President. He is now part owner of the company and owner of the Hamilton Mountain franchise.
---
Alumni and Industry Panel Discussion
Are you wondering how best to prepare for your career? During this panel discussion, you will hear from Mohawk alumni and industry professionals about getting started in the field, recommended resources, advice for new graduates and much more.
John Ambrosio
Residential Design and Construction, 2016 
Ambrosio Construction & Renovations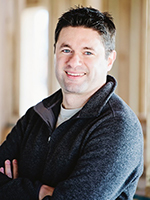 Since flipping his first residential property while in University, John has continued to have his hands in different construction projects in several of his own properties as well as those of family and friends. He graduated with a Degree in Business Management and entered the corporate world. After working 12 years in both the private and public sectors, he decided it was time to walk away from the desk job and start getting his hands dirty. 
John completed the Residential Design & Construction Program at Mohawk College in Hamilton to further his knowledge in the Ontario Building Code and general construction practices in the industry.  He founded Ambrosio Construction & Renovations Inc. in 2015, and has watched his company grow to 9 full-time employees, multiple fleet vehicles and a new head office & showroom in Ancaster during this short time. His beliefs that a contractor should be transparent and honest with clients are the foundation that Ambrosio Construction has been built from. Building a trusting relationship with clients before, during and after a renovation project has been fundamental in the company's success. 
David Cameron
ArcelorMittal Dofasco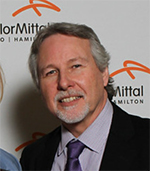 David is a Learning and Development Team Leader at ArcelorMittal Dofasco in Hamilton, ON, where one of his main priorities is the Apprenticeship Program.  He started at Dofasco as a welding apprentice in 1978.  He completed his apprenticeship in 1981 and worked primarily in the Dofasco Sheet Mill Maintenance department up until 1985 when he accepted an opportunity as a welding instructor with Trades Training. Although it was a temporary assignment, he was teaching apprentices and journeypersons from all areas of the company for the next five years.  
David attended the Technical Instructor Institute at the University of Wisconsin Eau Claire to become a certified technical instructor and expanded his skill base to include other mechanical courses to support the development of apprentices and maintenance employees. In 1997, David began assisting with the development and implementation of the Apprentice Induction/Orientation Program. In 2007, he was assigned full time to apprenticeship program coordination. Since 2008, David has been the Lead Specialist responsible for all aspects of the apprenticeship program. Now the Team Leader - Learning & Development, David has been a member of the Hamilton Skilled Trades Apprenticeship Consortium and is also on the Board of Directors for the Canadian Apprenticeship Forum.  
Daniel Guest
Plumber, 2013 
Guest Plumbing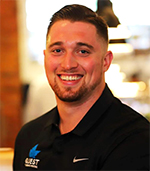 Daniel Guest is the President of Guest Plumbing and Heating and Guest Heating and Air Conditioning, providing services for both commercial and residential clients throughout the Greater Hamilton Area. Daniel started his career as an apprentice and worked as a licensed plumber and gas fitter before starting his own company in 2015. In that time, Guest Plumbing and Heating has seen significant growth and established itself as a valuable part of the construction industry, and the Hamilton community. This led to the opening of Guest Heating and Air Conditioning in 2020.   
As a Mohawk College grad, born and raised in Hamilton, Daniel is passionate about his local community and continues to give back wherever he can. In 2020, Daniel was the recipient of the Kevin McIntosh Memorial Award for his community involvement. He has also been recognized by the Hamilton Chamber of Commerce as a Young Entrepreneur in 2017 and was named to the "Fast 40 under 40" in both 2018 and 2019. These days you can also find Daniel connecting with local entrepreneurs on his "Guest Life" Podcast.  
Luc Seguin 
Construction Engineering Technician - Building Renovation, 2012 | Civil Engineering Technician, 2013 
GEN-PRO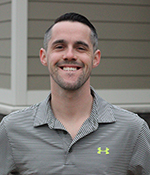 Luc graduated from Construction Engineering Technician - Building Renovation program at Mohawk in 2012, then went on to complete the Civil Engineering Technician program in 2013. After graduating from Mohawk, he worked for a land surveying company out of Mississauga for one year before starting work with GEN-PRO as a project coordinator. Over the last seven years, he has worked his way up to project manager. GEN-PRO is a general contractor operating out of Burlington, that works in the ICI sector with a focus on institutional projects. GEN-PRO has completed numerous projects across Mohawk College campuses, including new VR Welding lab (Stoney Creek Campus), Career Pathways space (Fennell) & The Café Canopy (EA Building). 
Luc's role at GEN-PRO is to look after projects after they have been awarded to GEN-PRO including gathering the necessary submittal document, preparing schedules, managing the shop drawing process, as well as communication between the client and consultant. He assists in the invoice process both incoming and outgoing. Generally, he oversees the entire project from start to finish. He also assists in the hiring of co-op students and new grads. Further to his Mohawk education, Luc has received the Gold Seal Certificate as a project manager.
---
Be Your Own Boss: Entrepreneurship
The Centre for Entrepreneurship is dedicated to assisting current students and graduates with their business and career ventures. Our session will cover a few items that we hope will give participants insight into potential avenues for careers and perhaps even being your own boss! Discussion items include:
An Overview of the Centre and its activities
Our SURGE and Collective programs
The concept of intrapreneurship and growing and progressing within an organization
Tips for getting started in your own business 
Program specific information for skill trades
Visit the Centre for Entrepreneurship website for more information or contact Ryan Anderson at ryan.anderson2 [at] mohawkcollege.ca (subject: Mee%20the%20Grad%20Event) or 905-575-1212 ext. 4133
---
Featured Employers
Explore and connect with local employers that hire Mohawk graduates.

Ambrosio Construction & Renovations Inc.
Ambrosio Construction & Renovations Inc. is a full-service general contractor specializing in residential construction and renovations in the Greater Hamilton Area. We specialize in all aspects of home renovation projects, both interior and exterior. From room enhancing renovations–including kitchen renovations and bathroom remodels–to more elaborate interior home renovations, we have the experience and skills to turn our Client's vision into reality. Our Employee Retention Program has been a cornerstone in the success of Ambrosio Construction & Renovations Inc. We aim to attract and keep the best people in the residential construction industry and ensure a safe and healthy work environment for everyone.
Contact us at:
Ambrosio Construction & Renovations Inc.
info [at] ambrosioconstruction.ca
Tel: 289-239-6799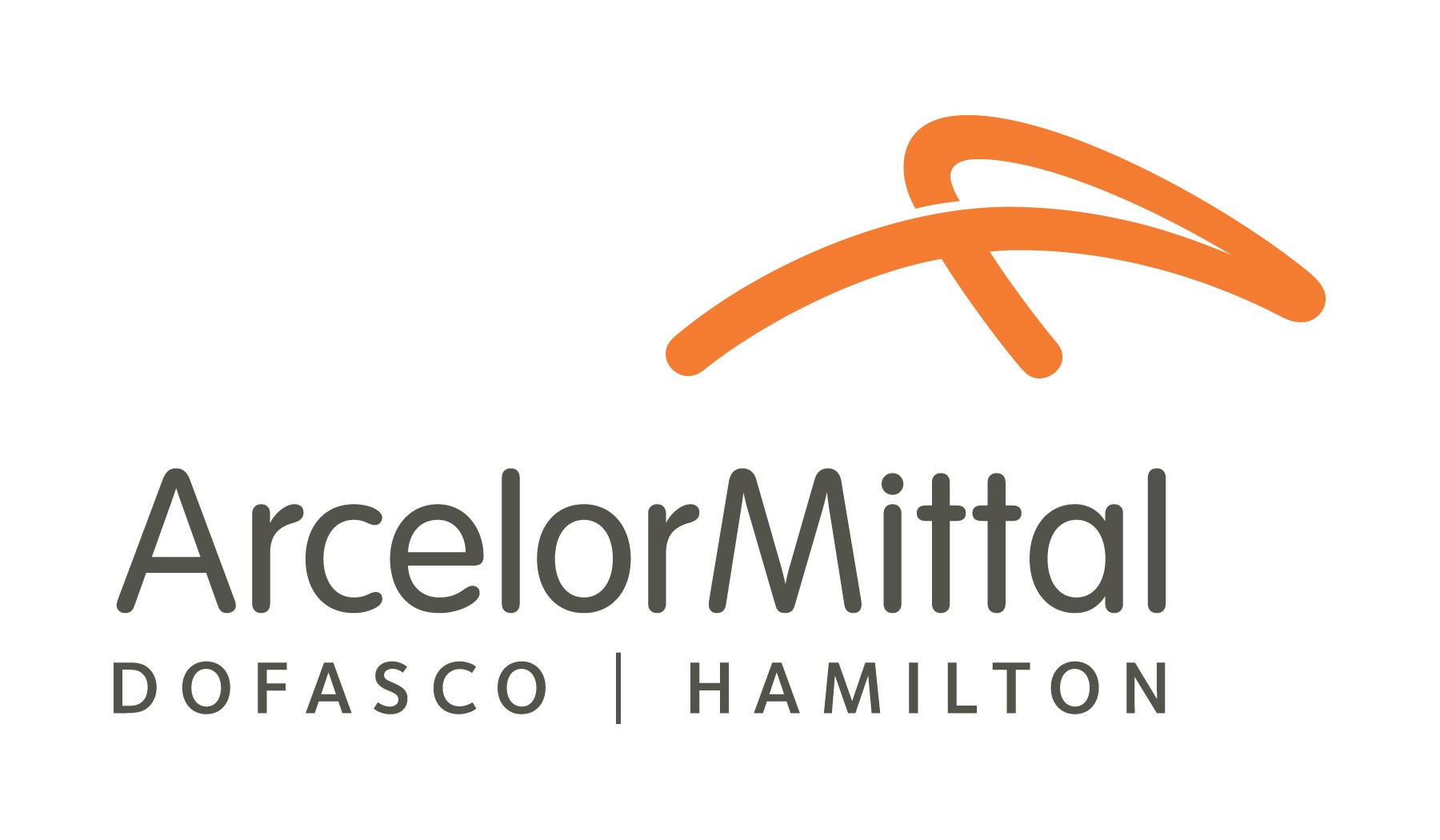 ArcelorMittal Dofasco
ArcelorMittal Dofasco plays a key role in North America's advanced manufacturing supply chain working with the top automotive, energy, packaging and construction brands to develop lighter, stronger and more sustainable products – from cans to cars. Founded in 1912, we are Hamilton's largest private sector employer with approximately 5,000 employees shipping 4.5 million net tons of high quality flat carbon steel annually. Around the world, the ArcelorMittal Group employs 240,000 employees in 60 countries and looks to flagship sites like ArcelorMittal Dofasco to develop new technology and products that are fundamentally transforming tomorrow. ArcelorMittal Dofasco's iconic motto Our Product is Steel. Our Strength is People.® is a true expression of our belief that people are the company's competitive advantage. Underpinning this are our values of Quality, Sustainability and Leadership – brought to life by generations of employees who have come to work for more than 100 years creating world class products, processes and services. Corporate responsibility is paramount to our operations and our commitment spans four pillars: investing in people, enriching our community, making steel sustainable and transparent governance. Combined, our company and employees invest approximately $2 million annually in education, arts and culture; health and social services; the environment as well as sports and recreation, while our Team Orange volunteers work with local charities, organize fundraising events, donate blood, and log thousands of volunteer hours each year. In addition to Dofasco, ArcelorMittal's Canadian operations include extensive iron ore mines as well as long and tubular steelmaking facilities.
Contact us at:
dofasco.arcelormittal.com
careers.dofasco [at] arcelormittal.com
Tel: 905-548-7200

GEN-PRO
GENeral Contracting – PROject Management (GEN-PRO) was established and incorporated (1320376 Ontario Ltd.) in October of 1998. We specialize in interior Commercial and Institutional (ICI) construction work. GEN-PRO has developed ongoing relationships with a dedicated group of suppliers & subcontractors who work alongside our company on a regular basis. With a growing list of Clients, Architects and Engineers, GEN-PRO has proven to be a successful General Contractor serving the Ontario Region.
Contact Info:
GEN-PRO
genpro [at] genpro.ca
Tel: 905-333-5217

Guest Plumbing and Heating
Guest Plumbing and Heating specializes in a wide range of new, high-end design and build services for commercial and residential spaces. The team has experience with everything from large-scale commercial projects to new and custom homes in Hamilton, Burlington, Oakville and the surrounding areas.
Contact us at: 
Guest Plumbing and Heating
info [at] guestplumbing.com
Tel: 905-745-1963

Pfaff Automotive Partners
At Pfaff Automotive Partners, we're united by a passion for cars, and we're as crazy about them. It's about more than just selling and servicing cars. We're passionate about long-term relationships with our teammates, clients, and communities. We love driving the cars we sell, and we love the people that own and drive them.
Contact us at:
Pfaff Automotive Partners
rmiclat [at] pfaffauto.com
Tel: 905-761-2726

Stolk Construction Ltd
Stolk Construction Limited provides services for the Industrial, Commercial, Institutional and Energy sectors. These services include providing over 55 years of knowledge and expertise combined with a highly skilled workforce for new construction, expansions, project management and everyday maintenance requirements for our clients. We believe that providing a Safe and Respectful workplace for our Employees, Customers and Community is the first step to providing the quality of work that we have become known for.
Contact us at:
Stolk
info [at] stolk.ca
Tel: 905-834-0922

Winmar
ABOUT THE COMPANY WINMAR® performs restoration services for residential and commercial properties across Canada. Our crews offer prompt and professional services. We help our customers get back to pre-loss condition with fewer interruptions and associated costs. With over 40 years of experience in insurance restoration and cleaning, we know what it takes to make our clients happy. Our Mission We are a proud Canadian network dedicated to restoring property and peace of mind through our excellent service. Our Vision WINMAR® is committed to being the most customer-focused, trusted and successful restoration company in Canada. Our Values Honesty Communication Respect Pride Responsibility Open-Mindedness Teamwork Family.
Contact us at: 
Winmar
hamilton [at] winmar.ca
Tel: 905-664-1200