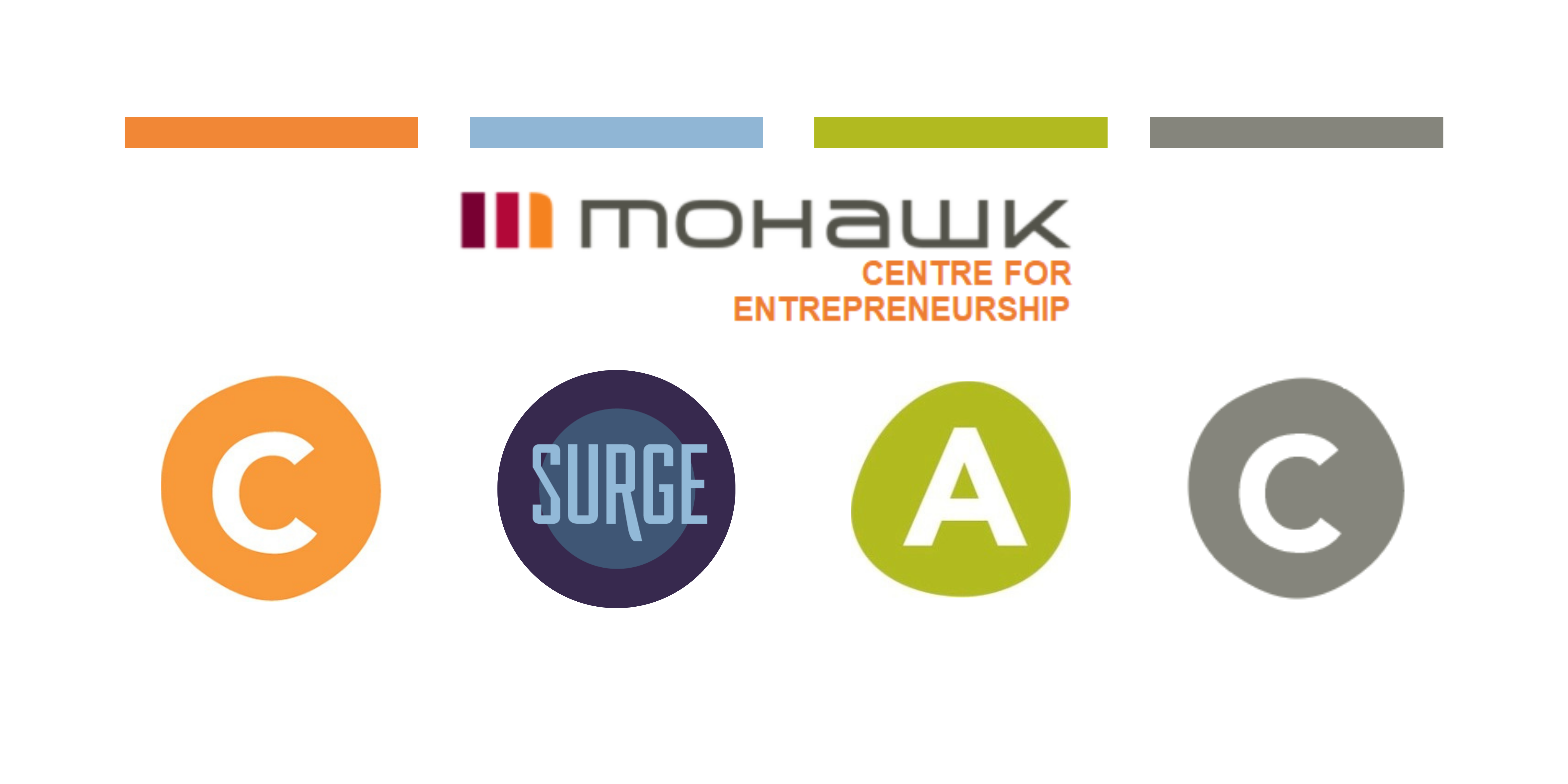 The Centre for Entrepreneurship
The Centre for Entrepreneurship is Mohawk's destination for activities that include Entrepreneurship, Small Business and Intrapreneurship. Our goal is to develop and manage programs that impact Mohawk Students, Alumni and our Community.

The Centre houses four unique micro-centres that include SURGE,
The Agency, The Collective, and The Consultancy. 
centreforentrepreneurship

[at]

mohawkcollege.ca

(Contact us)
How can we support you?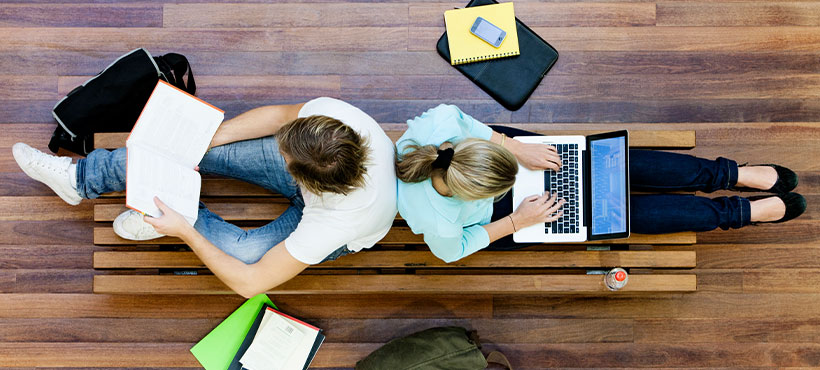 Students
Looking for entrepreneurship support? do you have questions about running a business?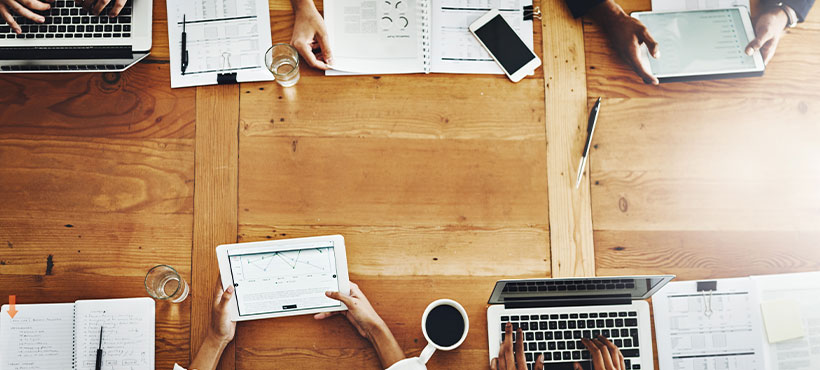 Alumni
Available resources or learn how to get involved with the Centre for Entrepreneurship.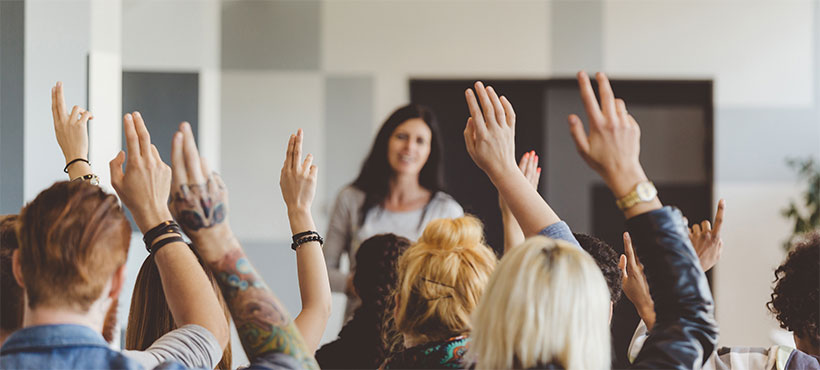 Faculty
We offer in-class programming, supporting the development of entrepreneurial graduates.
Partnerships in Entrepreneurship
Our community partners make a positive impact and contribute to helping develop the talents and ideas of Mohawk students. The relationship between students, alumni and our community defines the entrepreneurial ecosystem at Mohawk College.
Entrepreneurship Resources
Learn more about local, national and global entrepreneurship resources at our Entrepreneurship Resource Hub.
---
 Meet Our Alumni

Preludium
Amanda Ottoni
Amanda Ottoni (BMusA) is a musician and entrepreneur living in Dundas, Ontario. Her business, Preludium, is an inclusive music school in the Greater Hamilton Area. After receiving first place in Mohawk's Pitch it to Win it Competition and being supported by the City of Hamilton's Starter Company Plus grant, Preludium began operating full time. Amanda now conducts lessons in piano, voice, ukulele, music theory and music history in Preludium's studio, in student's homes, and virtually.
Check out Preludium

Ivy League Electric Inc.
Tyler Otterspoor
Tyler Otterspoor has been an electrician for over 15 years. He always knew he was meant to be an entrepreneur and started his own business over 6 years ago, Ivy League Electric. Tyler has grown the business to employ 10 people, operating out of a commercial unit and five branded trucks. Focused on creating a business that specializes in high-end residential projects, he takes pride in guaranteeing a professional experience with an exceptional finished product.
Visit Ivy League Electric Inc.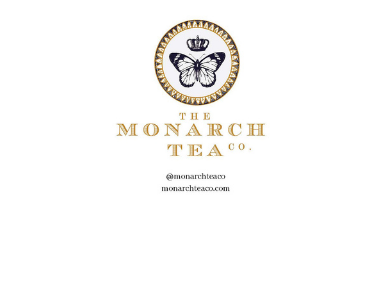 The Monarch Tea Co.
Katie Cyr
Katie Cyr is a certified Tea Sommelier and the owner of The Monarch Tea Co. Katie founded Monarch Tea Co. in March or 2014, specializing in small batch loose leaf tea and online virtual tea tasting events, where each attendee receives a package filled with unique teas from all over the world. Through her virtual events, Katie teaches clients everything about tea, how to brew the perfect cup, anatomy of the tea plant, and how to sip tea like a Sommelier. Her interactive tea talks have been taught worldwide in person and online, and in places passionate about food and beverage such as Goodness Me! And LCBO. Katie has had work published in Tea Time! magazine, UK Tea & Herbal Magazine and spoken at the RBG Tea Festival & Toronto Tea Fest. In 2021, Katie won first place in SURGE's Pitch To Win It! Pitch competition & came second place in the FirstOntario 1Awards for small business.   
Visit The Website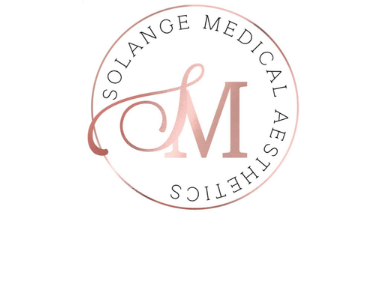 Solange Medical Aesthetics
Jennifer Robinson 
Jenn found her true passion in nursing seven years ago. She fell in love with helping others look and feel their best and approached SURGE 3 years ago with her dream to open her own cosmetics injection business. With the support of SURGE and her mentors, Jenn launched Solange Medical Aesthetics In June 2021 with 10 full-time staff, 8 contracted professionals and her own shop located on Upper James. Solange Medial Aesthetics is rooted in a Parisienne flair and designed to make their clients feel right at home. They offer a unique European boutique-style experience and specialize in services such as lash extensions, permanent makeup application, injections, filler, and other cosmetic procedures.  To learn more visit their Instagram page: ⁣
⁣
Visit IG