Mohawk College offers a variety of ways to pursue a career or hobby in photography. Through continuing education you can take a course one at a time to learn more about your camera, lighting, setting up a shot and other techniques. Or through fulltime studies, the Photography – Still and Motion program prepares graduates for the quickly evolving industry by developing essential skills in still photography and video through lectures, shoots and critiques.
Six photography alumni share what first sparked their interest about the medium as well as show off one of their own photos.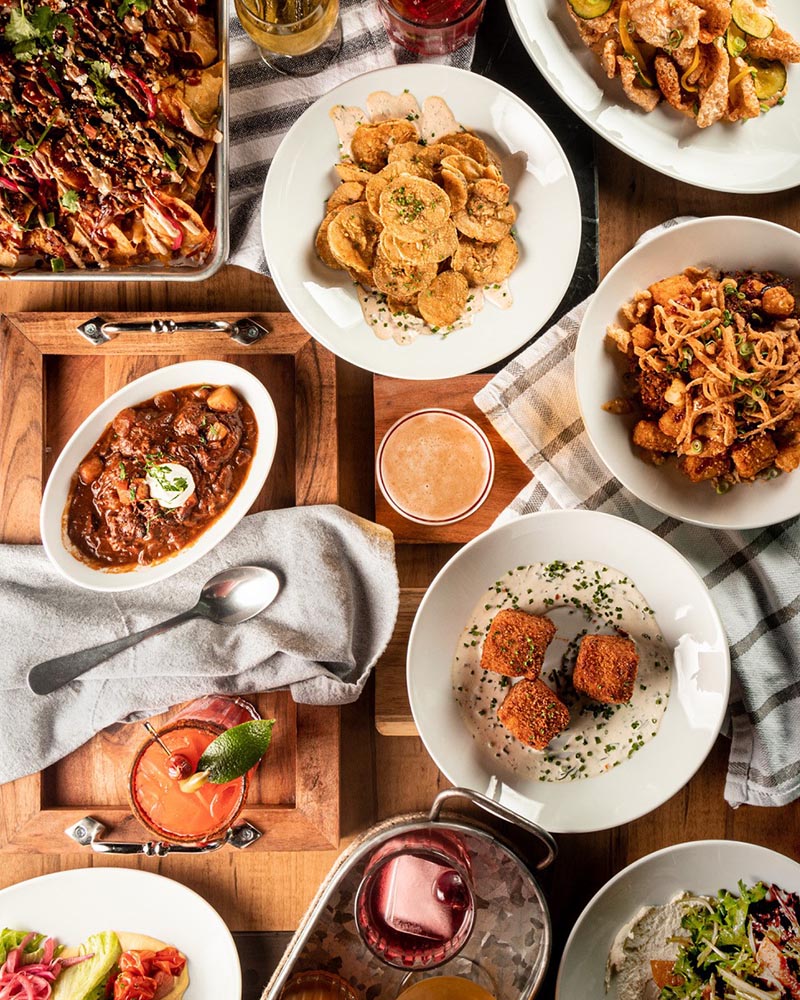 Location: Kitchener-Waterloo region
Spending his 20s working in jobs Matthew saw no future in, he began to seriously consider a career in photography. After working a summer as a second shooter for weddings, he knew wedding photography was not for him, but commercial photography had his interest. He returned to school at age 31 to pursue his dream. "At my age there wasn't a direct root to commercial work. Traditionally even with schooling you still needed to assist and shadow a mentor. The thing was, if you wanted a mentorship, you needed school. It would take me twice as long to learn what I learned in college if I just used YouTube, and at my age those 2 years made all the difference."
Today Matthew's main focus is food media, for commercial use.
A few things he loves about his career are, "The ability to remain creative and autonomous as well as having flexibility in my schedule, being my own boss, and the work life balance I focus extremely hard to maintain."
In this photo...
"Taken for Crowsfoot Smokehaus in Conestogo, [for] their opening menu. When I was creating the media each dish was photographed individually. However, they needed food groupings for marketing materials. [The items in] this [photo] specifically was [for] their appetizer menu. This is a top- down view styled and photographed by me. I felt it was the cleanest way to showcase several offerings."
See more of Matt's work: mattmcdougall.ca | Instagram: @iammattmcdougall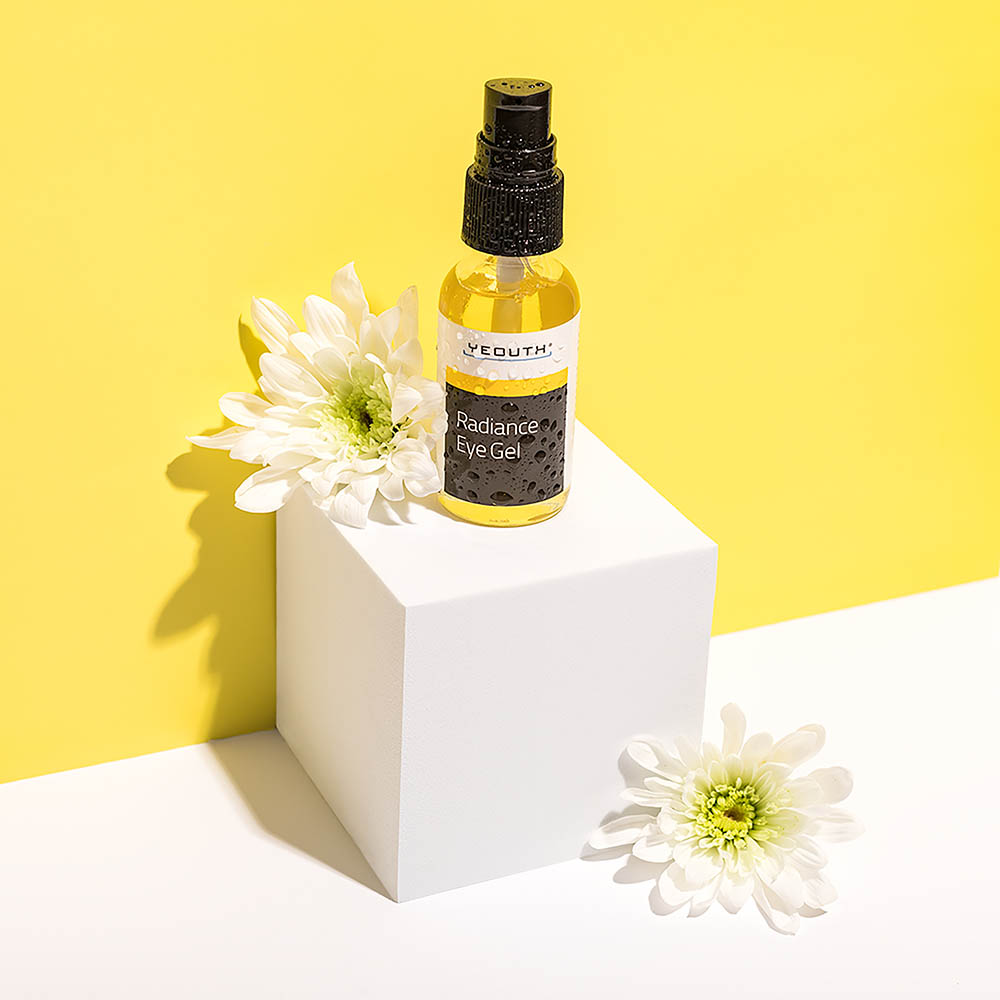 Location: Hamilton, Ontario
Her family was a huge influence for Aleesha pursuing photography for her career. "My mother's side of the family is very artistic, my papa is a musician and visual artist, my mother is a visual artist and my brother is somewhat of a musician too. So I think it is very fitting for me to become a photographer. They have played a big role in showing me what art can do for a single person or the whole world!"
Over the last two years Aleesha had to pivot her focus from fashion photography to more at-home focused projects. "In 2020 before everything shifted online so quickly, I was focusing on getting published in fashion magazines. And successfully did so! But then we were all stuck at home so it was a great time for me to focus more on product photography. Since then my focus has been on product photography but I still love to shoot the odd branding or portrait session. "
Aleesha enjoys the freedom of working for herself. "I never really thought about being my own boss, I had always pictured myself working for an agency. But in the midst of everything I took the leap and haven't looked back."
In this photo...
"This image was shot for Yeouth Skincare in my home studio! Each month they give me a new list of products to shoot and full creative control. So with the Radiance Eye Gel being the featured product that week, I had drawn up a shot list inspired by the product itself, the ingredients, and the overall brand. From there I created this scene, the yellow represents the colour of the product and its packaging, the flowers are placed there to show the use of natural ingredients, and the water drops are to show how the product gives your skin hydration/moisture. Lastly, I used the riser to create depth and separation from the background."
See more of Aleesha's work: aj-imagery.com | Instagram: @aj_imagery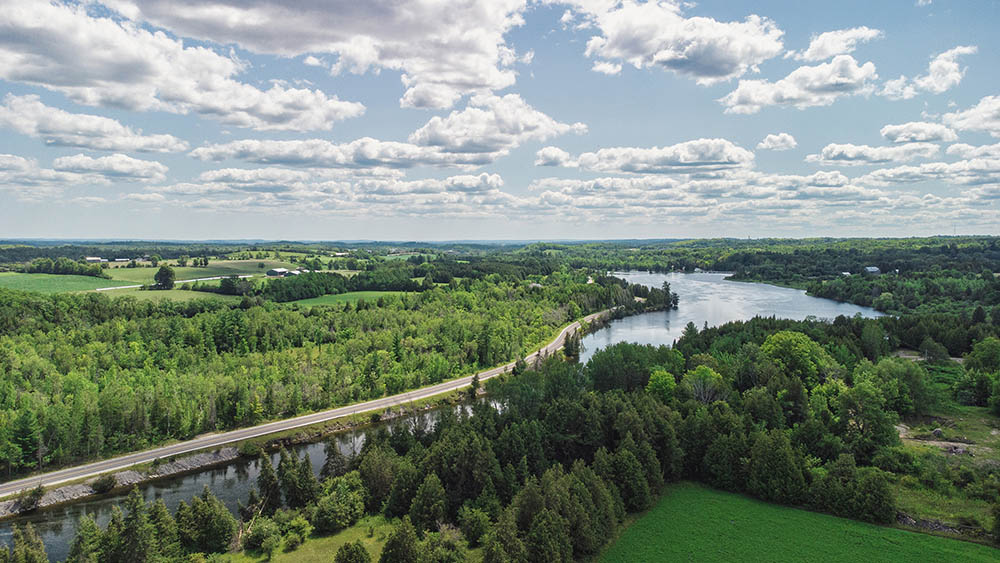 Location: Burlington, Ontario
Before starting Mohawk's Photography program, Dylon would receive encouragement and praise from loved ones for landscapes or the odd portrait. "I loved going out and shooting landscapes especially, which always made me think that going into Real Estate could be a very cool idea."
Dylon currently focuses on Real Estate photography. "I offer things like iGuide 3D tours, video tours, photos and drone."
Dylon enjoys being his own boss in his career. "It comes with a lot of pressure, don't get me wrong. But being able to work within parameters you set for yourself and without the oversight of anyone else really makes you self-aware and think about how you are spending your time. I like managing myself and knowing that my success is only based off of how hard I am working at any given time."
In this photo...
"This drone shot was taken in Apsley, ON. This was a photo I took to show the area around one of the properties being sold, really giving an idea of the nature aspect that Apsley brings to life! Being a very getaway or cottage-oriented area, it was important to get more than just the house, but also the nature escape this place has to offer."
See more of Dylon's work: dylonnorth.com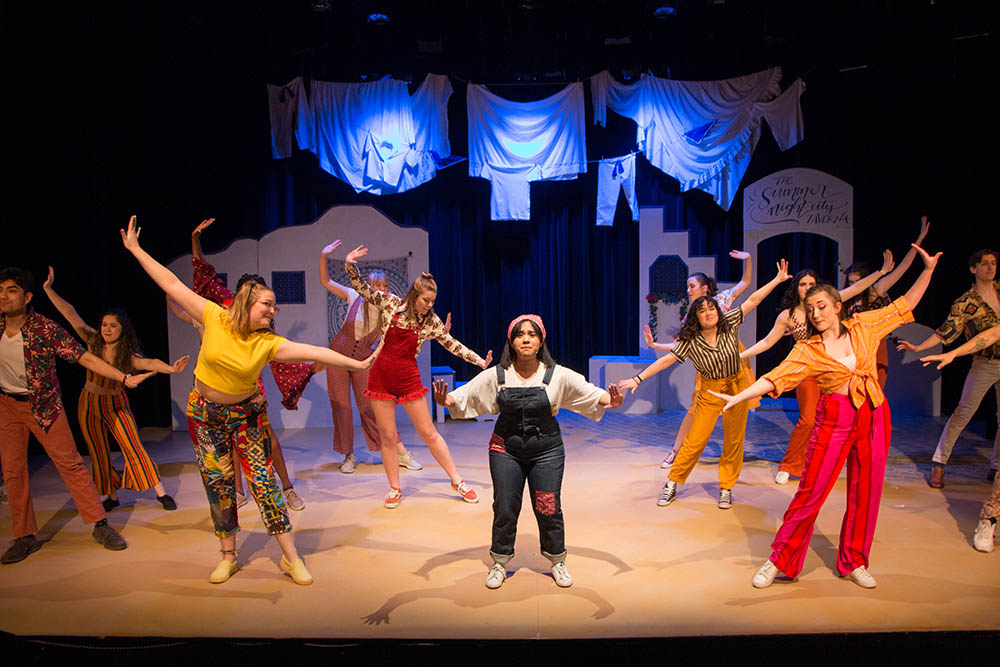 Location: Hamilton, Ontario
Influenced by theatre photographers such as Joan Marcus, Matthew Murphy and Jenny Anderson, Kasey has sought to capture the emotions of live performances in her photography. "Through their work, they capture moments in a show that for people who may not be able to see the show live, can really feel the emotions on stage. They've also taught me that it is important to capture moments in theatre history such as candid photos in the dressing room or architectural photos of a theatre."
In her work, Kasey likes to focus on show stopping scenes. "I also want to capture those raw moments of acting where you can see the actor leaving their heart on the stage. As a theatre photographer, I love being able to [capture] memories for those involved in the production, and to contribute to the history of theatre."
In this photo...
"A group shot of a show stopping moment. The choreography draws your eyes to the main character and the colours of the costumes make this photo stand out. This is from "Mamma Mia" by McMaster Musical Theatre."
See more of Kasey's work on Instagram: @kreationsphotography_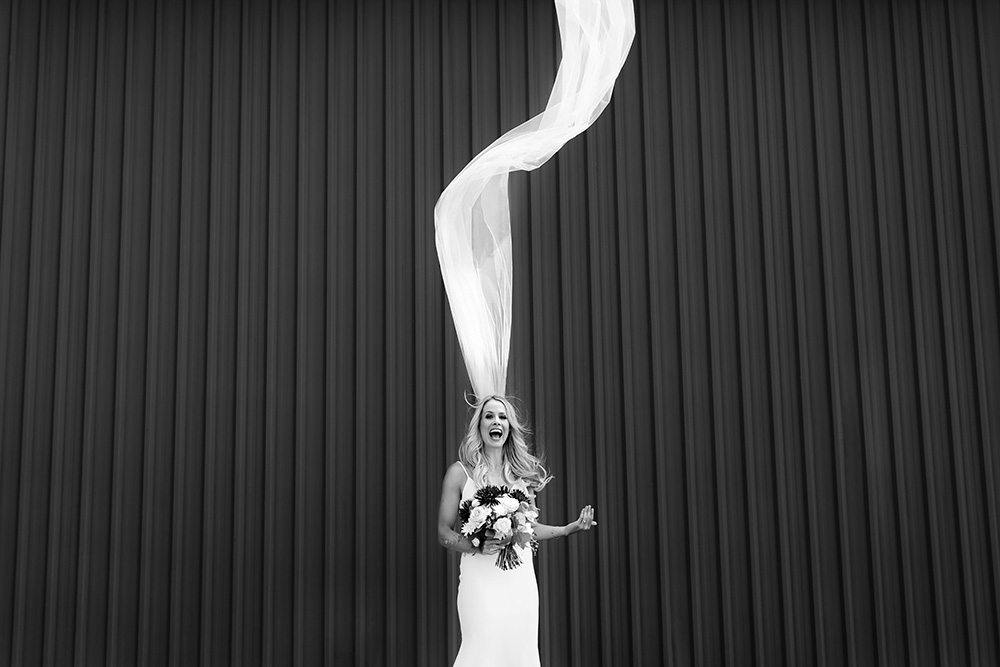 Location: Hamilton, Ontario
Lauren always has an interest in photography. "I loved looking through photos (both new and old) growing up. I think the idea of documenting stories of all kinds is so important and immediately fell more in love with the craft when I started working with people in front of my lens."
Today, she focuses on wedding and lifestyle photography.
What she enjoys most about her career is the people. "The most rewarding part of my job is being let in on such special chapters in my client's lives and getting to tell a little piece of their story. It's an incredible feeling and responsibility to be able to provide them with moments they will share and look back on for so many years to come. Photographs in general are what you have left from some of your most cherished memories with your favourite people and being able to provide that gift to people is such an honour."
In this photo...
"A perfect gust of wind caught Jenny's veil during her bridal portraits, and I was ready to capture her amazing go-with-the-flow attitude. I don't think this could be recreated if we tried! This photo was taken at The Farm in Millgrove, ON."
See more of Lauren's work: laurenvalvasori.com | Instagram: @lauren.valvasori
Michelle Manzoni, 2012 (Applied Photography / Art Photography)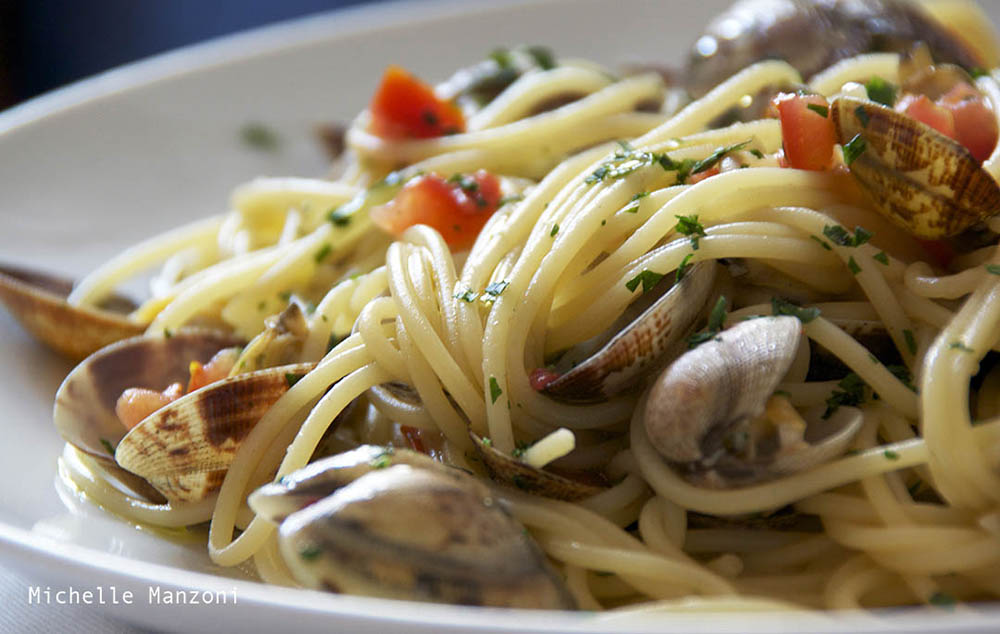 Location: Rideville, Ontario
Michelle's love of photography began at an early age. "My father had beautiful photo albums full of black and white pictures. We sat together as he told me all about the people in the pictures and where they were taken. His stories would make the pictures come alive. The photos were of his youth, his family, friends, cars, events and of the time he served as a soldier. The pictures were "raw", unplanned, and real. There were no touch-ups back then. When I looked at them, I would get lost in his time. From those photographs I could feel the moment, the happiness or excitement come to life. This is when I knew photography was in my heart."
For Michelle photography brings joy through seeing a reaction in others. "I can make people's mouth water from the food shot's I take. People are happy when they see the portrait, I took of them. I enjoy seeing people's amusement as they observe my work in a gallery. I'm happy if it is a positive or negative reaction. If I can make a person feel something, then I have accomplished what I set out to do."
In this photo...
"I took this shot in Florence, Italy. I was in a little restaurant with only 8 tables. People were coming and going. It was a very popular lunch spot. The ambiance was picture-perfect. The light came in from the side - lighting the dish perfectly. The noodles al dente. The olive oil created a perfect shine, the clams added interest, and the bright red from the peppers pulled your eyes in. It was as though the cook knew I was a food photographer. It was a quick shot and delicious meal."
See more of Michelle's work: michellemanzoni.com/portfolio
This originally appeared in the Spring 2022 online InTouch magazine.