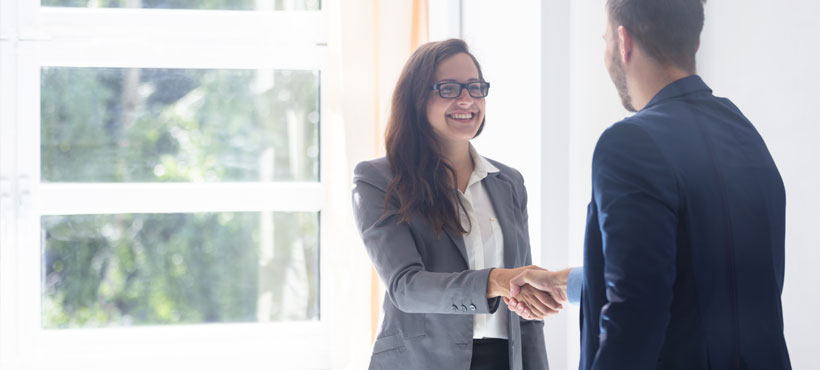 ---
Step 1: Prepare the job description
Finding the right hire starts with a well-written job description. Your description will affect the quality and level of students who apply to your position. We will connect you with a Co-op Specialist who will guide you on the optimal content and format for your posting. Contact us to get started. 
---
Step 2: Posting
Your job will be posted to Mohawk's CareerReady job portal where students interested in applying will submit their resume electronically. Most postings are up for 5 days. Ready to get started? Submit a Co-op job.
---
Step 3: Pre-Screening
All resumes received through Mohawk's CareerReady portal during the application period are forwarded directly to you for pre-screening.
---
Step 4: Interviewing
We will make all the necessary arrangements according to your specifications. In addition to in-person interviews, employers may also choose to hold virtual interviews (phone or video).
---
Step 5: After the interview
Upon completion of the interview process, we will ask for a ranking according to your preference for only those students whom you are prepared to hire, i.e., 1st choice, 2nd choice, etc. We will offer the position to your first choice. If that student accepts, the position is filled. If the student declines, we will make an offer to your second choice, etc. We will notify you of the outcome as soon as possible and follow up with a letter confirming employment of the co-op student with your organization. The student will contact you regarding start date, location, dress code, etc., prior to the beginning of the work term.
---
During the work term
Your Co-op Specialist will contact you around week five or six of the work term to see how your Co-op student is progressing. This check-in will serve to discuss student performance and progress pertaining to learning objectives as well as to confirm that safety orientation and training have been completed. We ask that you complete a formal evaluation of the student after the first month and at the end of the work term as part of their work term assignment. The student will provide these evaluation forms at the designated times throughout the work term.
---
Ready to hire again?
You can post the job yourself in our CareerReady portal. 
---
Ready to get started? Contact us today!