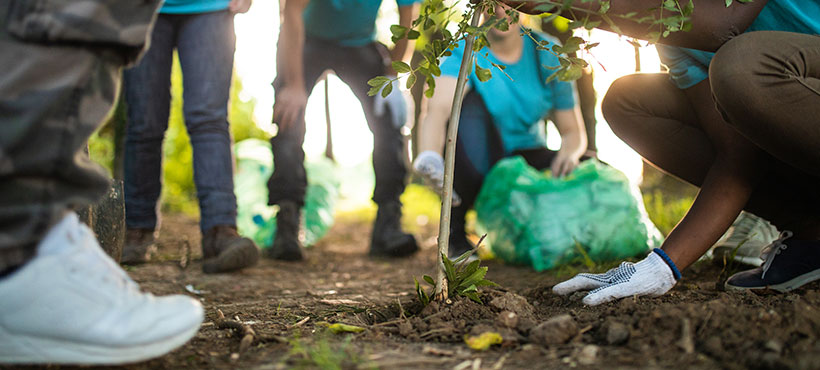 Connect with students who want to contribute to their community
We can promote your community-based project to highly engaged Mohawk students.
---
How to post a volunteer opportunity
Mohawk's Student Volunteer Listing site is a free resource for community organizations and employers to use, based on popular request. We create volunteer listings as a tool for an organization's own volunteer recruitment. Post an opportunity for our student volunteers.
Tracking student volunteer activities 
Students can track their volunteer participation on their Co-Curricular Record (CCR). The CCR features the skills, knowledge, and personal growth gained through volunteer experiences. Visit the Co-Curricular Record page for more information for Employers/Community Partners, and how to verify a Co-Curricular Record for a student. 
---
Campus to Community partnerships
The Campus to Community program also works with community organizations to create meaningful connections between Mohawk College students and the greater Hamilton community through volunteer outreach. We work with our partners to facilitate volunteer projects throughout the year and foster a sense of community among our students.
Learn more about the Campus to Community program.