Juliet Hamilton - Nursing 1977
1996 Health Sciences Recipient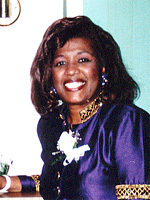 A 1977 graduate of the Mohawk Nursing Program, Juliet has continued her education by studying at McMaster University where she received her B.Sc.N., in 1986 as well as her Masters of Education from Central Michigan University in 1994. Recently, Juliet was accepted into a Ph.D. program where her focus will be on developing innovative counselling strategies to assist youths and adults in educational institutions.
Over the years, Juliet has demonstrated her strong commitment to multicultural understanding and youth. She has presented several workshops on the "Implication of Multiculturalism" in community colleges, and is presently Chair of the Multicultural Advisory Committee at City Hall in Burlington. She coordinates the annual multicultural festival for the city of Burlington. She is past Chair of the Advisory Committee for the Y.M.C.A., Youth Employment Services, and has been involved with Jobs Ontario Youth to assist young people to obtain summer employment. In 1994, Juliet was awarded "Volunteer of the Year" for the city of Burlington.
Juliet has also several accomplishments in the fields of nursing and education. Until just recently, Juliet was a Professor at Mohawk College in the Faculty of Health Sciences in the nursing program. She was also the Coordinator of Level I of the Nursing Program and the Practical Nursing Program. Juliet has co-authored a self-directed Respirology Module, and has developed a program called "Reaching Out for Youths" to assist high school students to achieve excellence. This program will be facilitated by volunteer educators, businessmen and woman, industry representatives and other disciplines on weekends. She has been an educator in the Continuing Education Department at Mohawk College, and was a member of the Board of Directors for the Mohawk College Alumni Association.
It is evident by her extensive involvement that Juliet is truly dedicated to her community, her college and the educational system of Ontario. We are proud to count Juliet among the Alumni of Mohawk College, and are especially delighted that she was able to fly in from Florida to accept her 1996 Alumni of Distinction Award for Health Sciences.
Kendra Gregson - Child & Youth Worker 1985
1996 Applied Arts Recipient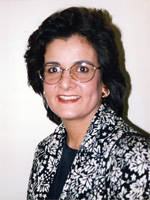 Kendra has travelled the world to ensure adequate protection for children, adolescents, adults and seniors. Her career has taken her to Canada, Argentina, the Balkans, Cambodia, Georgia, Sierra Leone, Tanzania and the United States, where she worked with NGOs, international finance institutions, governments, and multi-lateral organisations. At the time of receiving the Premier's Award she was in Bosnia-Herzegovina where, at the height of the war she led a team to provide medical, psycho-social, home and material care to those most affected by the conflict. Kendra is currently working with the United Nations Children's Fund in South Asia, to protect children from violence. Honoured many times, Kendra received the Prime Minister's 1985 Canada Day Award for Excellence for work in Peace, Participation and Development. In 1997, it was the Award of Merit from the Anglican Church of Canada and in 1998, the Canadian YMCA Peace Medal.
Marlene Conway - Marketing 1979/Business Administration 1985
1996 Business Recipient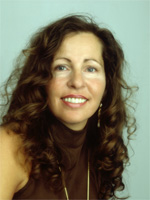 Marlene Conway is a 1979 graduate of the Mohawk College Marketing Program, and a 1985 graduate of the Mohawk College Business Administration Program. Marlene is the founder of "Knowaste Technologies Inc". She has spent the last eight years developing environmental strategies to recycle, among other things, diapers and other personal care products. Marlene has pioneered a patented process that separates a diaper's wood pulp from its superabsorbent polymer and allows both to be recycled, something no-one else has ever been able to do. What is most remarkable though, is that Marlene has pioneered this process with no formal scientific training.
Marlene has demonstrated that a business opportunity can be beneficial both to its internal stakeholders, and to the international community as well. Marlene's business breakthrough has helped remedy a long standing environmental problem, after all there is over five million tonnes of diaper waste produced in North America per year. This is waste that would otherwise sit in landfill sites. Marlene's recycling processes are supported by a full scale demonstration facility, which is providing recycling services for over 300 institutions in the Metropolitan Toronto area. Marlene has demonstrated that with determination and fight, she can achieve anything she sets out to do. Marlene was able to persuade huge corporations such as Du Pont and Proctor & Gamble to put up more than $15 million dollars to fund her efforts. Having done so, Marlene is now preparing to turn other environmental nightmares into corporate opportunities. Her newly founded company, "Envirolutions", will be tackling such challenges as te zebra mussel problem, as well as other opportunities such as "Medwaste", the development of a process to recycle medical products. She has recently purchased a plant in Stoney Creek, which will house "Envirolutions", and will not only help her continue her environmental research and development strategies, but will also support outside businesses in their environmental efforts. The company plans to act as a long term conduit for environmental technology development. Its mission is "to develop efficient value added global environmental technologies on a cooperative basis with government and industry to demonstrate environmental stewardship".
Marlene is currently proposing many other exciting business opportunities. She has recently approached the Disney Corporation, and they have indicated that they are happy to receive her proposal to establish a diaper recycling plant in the Epcot Centre in Florida.
Marlene's efforts have not gone unnoticed in the scientific and business communities. To recognize her achievements, the Chemical Institute of Canada presented Marlene with full Associates Degrees in Chemistry and Chemical Engineering. In 1993 Marlene and her company were awarded the Recycling Council of Ontario's Waste Minimization Award for the development of significant environmental technologies. They were also awarded the Mississauga Board of Trade "Environmental Service" Award in 1995. Marlene and her company have been showcased on many radio and television programs, and she has lectured at many conferences. She has been featured in several business publications, and was featured on the cover of the September 1996 issue of Canadian Business Magazine, which showcased successful women entrepreneurs.
Marlene Conway shows that Ontario College graduates do indeed play an integral part not only in their own business communities, but globally as well.
Ray Simmons - Electronics Engineering 1979
1996 Technology Recipient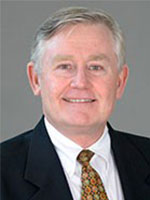 Raymond Simmons graduated from the Electronics Engineering Technology program at Mohawk College in Hamilton, Ontario in 1978.  He is currently the President of Darcor Limited, a manufacturer of casters and wheels located in Toronto.  He also serves as a member of the Board of Governors for Mohawk College (Hamilton) and the Vice-President of the Institute of Casters and Wheels Manufacturers (Charlotte, NC).
Prior to joining Darcor, Raymond was President of CableTest Systems Inc. (Markham), founder and President/CEO of CRS Robotics Corporation (Burlington), President of ISRA Systemtechnik GmbH (Darmstadt, Germany) and Chairman of Wilson Laboratories Ltd. (Dundas).
Raymond's previous community involvement includes – advisor for MARS Discovery District (Toronto), board member of Ontario Aerospace Council, board member of York Technology Alliance (Markham), board member of the Industrial-Education Council (Hamilton), director for the Burlington Community Development Corporation, director and treasurer of the Robotics Industry Association (Ann Arbor, MI), Chairman of the Advanced Manufacturing Technologies and Services Sectoral Advisory Group for International Trade (SAGIT) for the Department of Foreign Affairs and International Trade of Canada, advisor to the Minister of Economic Development, Trade and Tourism for the Province of Ontario, member of the Mohawk College Electronics Engineering Advisory Board, and member of the Mayor's Business Development Advisory Board (Burlington).
Raymond was awarded the 2012 York Technology Alliance Community Builder Award, the 1996 Premier's Award for outstanding graduate from a Technology program and the 1996 Mohawk College Alumni of Distinction Award for Technology.
Raymond resides in Markham with his wife Tamara, and their children Christian and Sophie.