Brenda Flaherty - Nursing (Chedoke Campus) 1980
1998 Health Sciences Recipient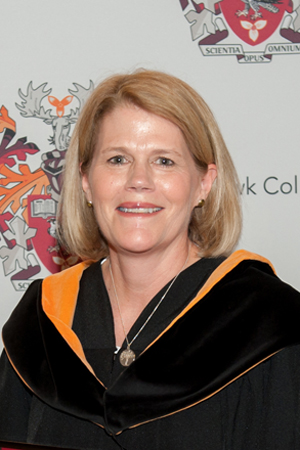 Brenda is a 1980 graduate of Mohawk's Nursing Program. While a student, Brenda distinguished herself by acting a student tutor. She was the valedictorian for her class, and was the recipient of a College Silver Medal for academic achievement and outstanding contribution to the community.
After graduation in 1980, Brenda accepted a position as a staff nurse with the Hamilton General Hospital. Between 1980 and 1994, she worked her way through the positions of Head Nurse, Senior Nurse Manager, and Associate Director of Nursing.
In 1995, Brenda was promoted to Vice President, Patient Care of Hamilton Civic Hospitals. In this capacity, Brenda, together with other members of the Hospital's Mangement Committee, lead the entire staff in the achievement of the Hospital's mission, vision, values and strategic plan. Brenda was responsible for oncology, cardiac, vascular, joint reconstruction, and orthopaedics, burn, trauma, critical care and neurosciences. She provided leadership and direction to a staff of 760, with a total budget of $42 million.
Brenda also helped plan and respond to the impact of the 1996 mergers of Hamilton General Hospital, The Henderson General Hospital, Chedoke Hospital and McMaster Hospital, which formed the new Hamilton Health Sciences Corporation. the corporation now has 7900 employees and is Ontario's largest provider of comprehensive heath care, and through its partnership with McMaster University's Faculty of Health Sciences, is one of Canada's largest teaching hospitals. In February of 1997, Brenda became the Vice President of Regional Services for the New Hamilton Health Sciences Corporation. As of 2010 Brenda holds the position of Executive VP, Clinical Operations at Hamilton Health Sciences.
Brenda has also continued her learning since she graduated from Mohawk College. She attained a Bachelor of Arts in Sociology from McMaster University, and a Masters of Public Administration from Queen's University. Brenda is an Instructor at the McMaster University Michael G. DeGroote School of Business, teaching the Health Issues Course for the MBA Program, and she is an Assistant Professor for the McMaster School of Nursing. Her professional affiliations include memberships in the Canadian and American Colleges of Health Services Executives, and the Academy of Canadian Executive Nurses, among others.
Brenda is an active member of the Juvenile Diabetes Foundation, and the Canadian Cancer Society. She is also the Chair of the Board of Directors of the North Hamilton Community Health Centre. Brenda also volunteers on several other committees and organizations too numerous to list.
Brenda is also equally committed to her College. She gave the "Alumni Address" at our convocation, and most recently, Brenda assisted Mohawk College with a recruitment campaign. Brenda appeared on the cover of the Mohawk College program calendar, and on several bus shelters throughout the city. Brenda even found the time out of her hectic schedule to participate in radio ads, which aired on several area radio stations. Brenda gladly helped send the message: "Choose Mohawk- I did!" Brenda maintains all these professional and volunteer activities, while continuing to be a dedicated mother of three young children!
Brenda Flaherty is a health care professional who has demonstrated leadership and commitment to excellence. She risen to a senior level within the Hamilton health care system, while continuing her education, and maintaining her professional and volunteer relationships.
Doug Harrison - Business Administration 1981
1998 Business Recipient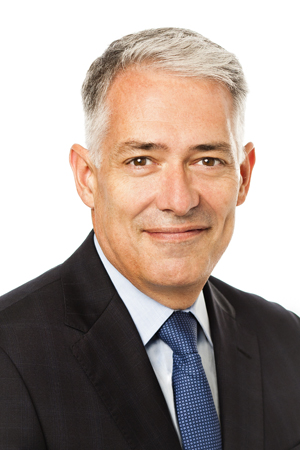 Doug Harrison is President & CEO of VersaCold Logistics Services, Canada's largest supplier of temperature sensitive supply chain and logistics services. Previously he served as Chief Operating Officer of Day & Ross Transportation Group (a subsidiary of McCain Foods); President of Acklands-Grainger, Canada's leading industrial and safety supply company; and Vice President and Managing Director for Ryder Integrated Logistics, where he oversaw Ryder's business units in Canada and Europe.
Doug has been recognized as one of Canada's Top 40 Under 40 leaders and was honoured by the Canadian Institute of Traffic and Transportation with its Award of Excellence. He is also a recipient of the National Transportation Award of Achievement, and is an Alumni of Distinction from Mohawk College. Doug was also recognized with a Fellowship of the Supply Chain Management Association (FSCMA).
With an MBA from Heriot-Watt University (Scotland), Doug is also a Graduate of the Canadian Institute of Traffic and Transportation (CCLP) and holds a number of other transportation and logistics designations. He has been awarded the ICD.D designation from the Institute of Corporate Directors and is a graduate of the Chartered Professional Accountant Program and holds his CPA Designation as a Professional Accountant. Doug is a graduate of the Business Administration Program at Mohawk College.
Doug currently serves on the Boards of Superior Plus Corp (TSX:SPB), the Technical Standards and Safety Authority (TSSA) and is Chair of the Board of Directors of the Canadian Commercial Corporation, a Federal crown Corporation. In the past, he served on the Boards of; The Conference Board of Canada, Hamilton Utilities Corporation, Horizon Utilities, Mohawk College and was Chair of the Board of Directors at Livingston International for many years.
Tony Battaglia - Architectural Engineering Technician 1976
1998 Technology Recipient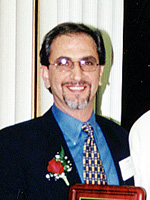 Tony Battaglia is a 1976 Honours Graduate of Mohawk's Architectural Engineering Technician Program. He is President and CEO of Westpark Developments Inc, land development and financing firm in Hamilton and surrounding area.
Tony has over 30 years experience in the building and development industry, and prior to founding TradePort, Westpark Developments was also a major home building firm in Hamilton. His commitment to quality in building and development has earned him many awards in product design, innovation, building, sales and marketing. His company earned Excellent Builder status under the Ontario Home Warranty Program. An active member of the Hamilton Home Builders' Association, Tony served in numerous executive capacities including Association President. In 1989, he won the coveted Builder of the Year award, in recognition of his accomplishments as an industry spokesperson.
In 1990, Tony served on the Regional Chairman's Task Force on Affordable Housing. His recommendations formed the basis for the task force's final report which was adopted by the Hamilton Wentworth Regional Council.
Tony enjoys the reputation as a successful business executive who applies the concepts of loyalty, commitment and integrity in all of his endeavours.
From 1995 - 2007, he was founder, CEO and Chairman of TradePort International Corporation, the consortium which was awarded a long-term contract to operate the Hamilton International Airport in January 1996.
As President and CEO of TradePort International, he has successfully guided the organization through its first crucial eight years as a privatized corporation. He headed an aggressive marketing campaign aimed at attracting additional passenger and freight carriers. He worked with cargo operators to facilitate the development of major sorting facilities at the airport, culminating in the opening of a $17.2 million dollar UPS cargo hub in 1998 and the attraction of Westjet Airlines to Hamilton.
Tony also headed a variety of airport infrastructure projects, including drafting a master plan for development of the airport and adjacent lands, and the extension of the main runway and several taxiways and aprons.
Tony is a respected member of the community. In 1997, Tony was one of a select few to be chosen and profiled in the Hamilton Spectator's "Profiles of Success." He is an active community volunteer, having served as coach in both hockey and soccer, and by sponsoring several athletic teams. Besides being on the Board of Directors of the Hamilton and District Chamber of Commerce, Tony was also on the Board of Directors of St. Joseph's Health Care Foundation, and the Board of Directors of the Canadian Warplane Heritage Museum. Today he continues to host major charitable fundraisers and is a major contributor to several charities locally and internationally. Tony's is father to four children whom are his pride and joy and he always finds time to be with them and to support them in their current activities.
Tony is also a proud college graduate. He has assisted Mohawk College in many ways over the past few years. He has assisted the Mohawk College Foundation on prospective fund raising initiatives, and has given the Alumni Address at the College's convocation ceremonies. In 1998, Tony assisted in Mohawk College's recruitment campaign. Tony appeared on the cover of the Mohawk College program calendar, and on several bus shelters throughout the city. He also participated in radio ads which have aired on several area radio stations. Tony gladly helped send the message: "Choose Mohawk - I did!".
Tony Young - Television Broadcasting 1983
1998 Applied Arts Recipient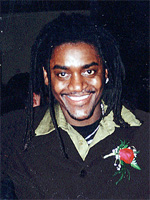 It is with great pride that the Mohawk College Alumni Association honours Tony Young with a 1998 Alumni of Distinction Award for Applied Arts.
Tony Young is a 1983 graduate of Mohawk's Television Broadcasting Program. Tony began his professional career with Toronto's multilingual station, Channel 47, gaining his first on-air experience as a reporter for "Blackworld". He then moved to City TV's MuchMusic, Canada's first national music station, prior to their 1984 launch. He started as a videotape operator, then as a camera operator and on-air promotion personality, and finally as V-Jay and host of specialty shows. He developed a character called "The Spy" and was also responsible for creating a music video called the "MuchMusic Groove".
Tony is most commonly known as Master T, and is the Host and Producer of DaMix and Host and Co-Producer of Rap City. Tony is also the Host and Moderator for The Real Deal, a monthly program which deals with the issues facing the youth of today. Issues are presented and discussed via fax, phone and in person. The show is interactive and deals with teens in Canada from coast to coast.
As the popular Master T, Tony is often assigned the most high profile of interviews. This year alone, Tony did on-air "intimate and interactive" interviews with the Spice Girls, Backstreet Boys and was granted the only Canadian interview with Madonna. His Madonna interview even made it to Entertainment Tonight! Over his 15 year career with MuchMusic, Tony has done hundreds of interviews - in fact there are just too many to list!
Master T's on air persona, however is only a hint of the real Tony Young. Tony uses his role as Master T to get involved with schools, teens and youth organizations to further his message that staying in school and obtaining a good education is necessary and positive. Tony's philosophy is that the most powerful tool to achieve your dreams is a solid education. He furthers this message by speaking at high schools, colleges and universities, and participating in hundreds of other events supporting education.
Tony has also assisted his alma mater, Mohawk College. In 1996, Tony presented the Alumni Address at our spring convocation ceremonies. He was the first alumni speaker to receive a standing ovation....before he even reached the podium! This fall, Tony also participated in Mohawk's recruitment campaign. He allowed a photo and bio of his experiences at Mohawk to appear inside the college calendar, helping recruit students to the college's media studies programs. He also found time out of his busy schedule to record radio ads, which aired on many area radio stations. Tony proudly encouraged students to: Choose Mohawk - I did!
Tony also lends a hand at many other functions which support his beliefs. He participates in the crusade against drugs; supports anti-racism campaigns, and several other charities that assist children. He spends hundreds of hours of personal time volunteering at youth-oriented events.
Tony Young is one of the most recognizable television personalities in Canada's music scene. He has been able to capture the feeling of today's youth, and is using his success to provide them with a positive influence. This positive image is very much in demand. He is asked regularly to support and promote programs, as he is a very popular and influential role-model who really connects with his generation. He has taken his career success and harnessed it in away that makes a real difference.
Tony Young is a successful and highly visible College graduate. He is known and respected across Canada. His life-long commitment to education, through speaking at schools, and positive on-air messages, makes him an excellent example of success and dedication. We are confident that Tony Young is a worthy recipient of the 1998 Alumni of Distinction Award for Applied Arts.