Bill Kelly - Communications Arts, 1974
2009 Creative Arts & Design Recipient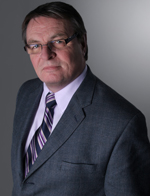 In 1972, in his first year at Mohawk, he was part of the team to develop Mohawk's campus radio station and his accomplishments don't end there. Since graduating from Mohawk's Communications Arts Program in 1974, having completed the three-year course in two years Bill has enjoyed a successful career on television, radio and in politics.
Bill has worked as an on-air personality in a number of markets and in 2007 came home to CHML. As host of "The Bill Kelly Show," Bill is dynamic and knowledgeable and has exemplary interviewing skills. His decade in politics has given him an insider's experience, and an insider's perspective, into the people who shape our community and into the issues that define our world. Bill has a unique rapport with guests and audiences alike and is truly an exceptional broadcaster and community advocate. "One of the greatest assets of my education at Mohawk was honing my communication skills through the interaction, mentoring, and hands-on experience that I received. This has provided an obvious benefit t to my broadcasting career, of course, but the ability to impart information and ideas in a clear, articulate, and concise manner has proved to be a tremendous advantage in all my endeavours as well."
Bill's impressive career includes being twice nominated for Country Music Radio Personality of the Year, having interviewed top musicians including, Johnny Cash and Tom Jones. Hosting "The Bill Kelly Show," airing daily on CHML, where he has had the pleasure to interview such people as Premier Dalton McGuinty, Bob Newhart, and Rick Mercer. On TV he has been the host of South 905 on Cable 14 from 1997-2000 as well as being host of CH Talk Live on CHTV, including co-hosting day long coverage of the events of 9/11 and the US invasion of Iraq, as well as hosting CHTV's Town Hall focusing on local issues such things as Aboriginal issues and downtown redevelopment.
Bill's other accomplishments include being elected to Hamilton's City Council in 1997 and re-elected twice more in 2000 and 2003.
Bill's additional community involvement has included sitting on multiple boards and committees as well as supporting many charities within our community, promoting charities such as City Kidz, Hamilton Food Share, the United Way and the Heart and Stroke Foundation. Bill is also one of a few civilians to be an awarded a lifetime membership with the Hamilton Police Association in recognition of the work done with the Hamilton Police Services.
Cathy Cardy - Chemical Engineering Technology, 1974
2009 Technology Recipient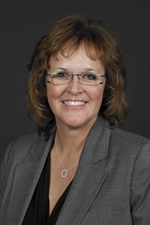 Cathy graduated from Mohawk College's first Chemical Engineering Technician program in 1974 and was hired by McMaster University in the Biochemistry Department working to support a research grant. In 1979, she moved to London and found a similar position at University of Western Ontario's Biochemistry department. Between these two positions she co-authored five research papers. In 1983, she began her career with Imperial Oil in Sarnia and over the last 25 years had held several positions including Lab Technologist testing for Research products, Business Analyst, Quality Coordinator, Technical & Improve Leader, Environmental Manager and most recently Quality Assurance Lab Manager.
Cathy's entire career has been grounded in the science fundamentals, which are the focus of Mohawk College's Chemical technology program. Science is in the heart of all we do. Cathy's career is product quality; Cathy's passion is promoting science to all ages. To many local Girl Guides and Boy Scouts she is known as the "Science Lady". Cathy cannot only demonstrate these skills, but promotes these skill sets to others. Being involved in the college accreditation programs will help ensure future graduates are kept abreast with technology needs.
Gord Lewis - Business-Marketing, 1977
2009 Business Recipient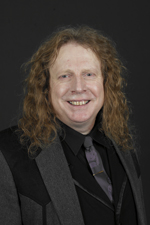 A Punk Pioneer. Philanthropist. Mentor. Family Man. Friend. Gord Lewis is many things to many people, but most important, he is the ultimate representative of the strengths and values embraced by the Mohawk community. Gord graduated from Mohawk College's Marketing Program in 1977 and has had many achievements. Some of Gord's accomplishments include being the founder, guitar player and lyricist of musical groups Teenage Head and Sons of the Hammer.
Lifelong learning has become an integral part to Gord's professional development. Gord returned to Mohawk College and in 2002 became a graduate of the Music Certificate Program. Combined, these academic achievements are a tribute to Gord's artistic depth and academic versatility.
Gord's commitment to education has surpassed the student level, as he has utilized the skills developed through his Mohawk College experiences and currently uses his knowledge, skills and abilities to teach youth in a regular mentoring capacity. He is a true professional and demonstrates passion and professionalism in all that he chooses to pursue.
Perhaps the most prolific example of education playing a role in Gord's life bleeds through the honesty and integrity of his song writing. As Radio Personality Lou Molinaro writes; "The older and wiser I became, the more I realized that Teenage Head and their music represented not only me but many like-minded individuals. Their art, as true as it will always be, inspired one to learn about themselves, as well as providing one the foundation of confidence about being yourself. It was very much parallel in acquiring the same goals from an educational institution."
Gord's contribution to his craft includes co-founding the Canadian Musicians Benevolent Fund supporting musicians in need. With a Certificate in Music Studies, obtained through Continuing Education, Mohawk College has provided Gord with a solid educational foundation that has allowed him to expand and strengthen as an artist and professional. Gord was able to combine strengths of creativity and vision coupled with a strong sense of business acumen to create and maintain a successful brand, which he still currently embodies. To this day, the skills acquired from Mohawk College are maximized on a regular basis, as he still plays professionally and owns and manages the day to day operations of his business.
Sarah Moir - Small Business Management & Entrepreneurship, 2008
2009 Recent Graduate Recipient
Sarah Moir is an entrepreneur, a psychiatric survivor and founder of Crazy Daisy. In 1997, Sarah started her career as a fl oral designer where, for the first time, she found meaning and balance within her life. She then enrolled in the floral design program at Flowers Canada and went on to work as a floral designer for 10 years, before enrolling at Mohawk College where she studied
Small Business Management and Entrepreneurship , graduating in the spring of 2008. Leveraging her education at Mohawk, her expertise as a florist, and her ability to find new solutions from old problems, Sarah founded Crazy Daisy. Almost every success that Crazy Daisy has enjoyed is somehow linked back to Mohawk College. Sarah's college experience was the start to her success as an entrepreneur and overall mental health, as an individual.
At Mohawk, Sarah, for the first time, found the support and resources she needed to excel as a student. Mohawk's disability services provided a great support system for Sarah, and she was able to leverage those services to combat her mental illness. This allowed Sarah, for the first time as a student, to focus on her studies. Sarah was able to learn what was needed to become a successful entrepreneur, gained confidence and ability. The education Sarah received while attending Mohawk enabled her to found her own business.
Not only does Sarah run a successful not-for-profit organization with an extensive list of clients including, the Trillium Foundation, the Hamilton Community Foundation, and Mohawk College, but she has been involved with charities such as Rainbow's End and North Hamilton Community Centre. She continues to strive to spread awareness about mental health and the stigma's surrounding mental illness including pairing up with the Mental Health Rights Coalition for a workplace mental health campaign.
In November 2010, Sarah was honoured with an Ontario Premier's Award in the Recent Graduate category.
Karyn Callaghan - Early Childhood Education, 1978
2009 Community Services Recipient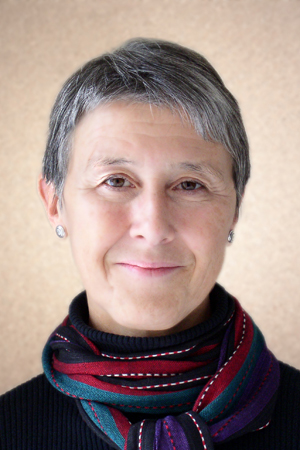 A Mohawk College Early Childhood Education graduate and professor, Karyn Callaghan is the co-creator and coordinator of the Artists at the Centre – Making Thinking Visible project, created in 2001. This project brings professional artists into early learning and childcare programs in Hamilton to support the children to make their thinking visible through art and collaborate with the educators to create pedagogical documentation. The project is inspired by the innovative schools in the northern Italian city of Reggio Emilia that are founded on a strongly held view of the child as competent co-constructors of knowledge who have 100 languages (drawing, painting, moulding, construction, dance, puppetry, drama, etc.) and whose teachers engage in a pedagogy of listening that foregrounds relationships. These views are now also being reflected in the Ministry of Education documents for early learning programs and full day kindergarten in Ontario.
After graduating in 1978, Karyn went on to achieve a Bachelor of Arts in Child Studies from Brock University and a Master of Education from the Ontario Institute for Studies in Education/University of Toronto. She has co-authored numerous articles and book chapters exploring the the process of transformation in early childhood programs.
Karyn participated in writing the curriculum for the Bachelor of Early Childhood Studies program at Charles Sturt University, an Australian university with a campus in Burlington, where ECE graduates can complete an Honours degree in two years. After her six-year secondment at CSU where she was the program coordinator, she retired. Karyn continues to play an active role in the field of early learning. She is the president of the Ontario Reggio Association, is on the board of the North American Reggio Emilia Alliance, and represents Canada on the Reggio Children International Network. She was a consultant to the Ministry of Education during the process of creating Ontario's Pedagogy for Early Years, How Does Learning Happen? and is one of the authors of its document Think, Feel, Act. Karyn appears in numerous videos on the Ministry website that were designed to support transformation in thinking and practice. She is one of the authors of the proposal that was selected for the Ministry of Education's Provincial Centre of Excellence and is one of its coordinators.
Karyn has been a keynote speaker at conferences across Canada and in the United States, as well as in Hong Kong and Australia, and is co-author of a book with Carol Anne Wien and Jason Avery, Documenting Children's Meaning: Engaging in Design and Creativity with Children and Families.
Susan Gregoroff - Nursing, 1976
2009 Health Sciences Recipient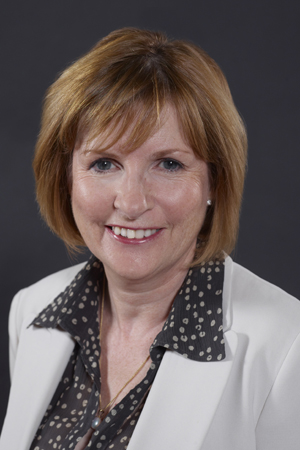 After graduating from Mohawk's Nursing Program, with honours, in 1976, Susan Gregoroff has embraced lifelong learning, obtaining a Bachelor of Health Services Administration in 1993, and a Master of Health Administration in 2003, and completed the Advanced Health Leadership Program, University of Toronto in 2011.
Susan Gregoroff is an experienced health care leader having functioned in senior administrative roles in both academic and community hospital settings. In June 2010, Susan assumed the role of Vice-President, Clinical Programs and Chief Nursing Executive at Cambridge Memorial Hospital.
Additionally, Susan has contributed to journal articles appearing in Healthcare Quarterly and the Canadian Operating Room Nursing Journal. She has also presented on a variety of topics during her career.
Throughout her successful career, she has been committed to leadership excellence and patient-focused care. Susan's approach to decision-making reminds others of the necessity to focus on the needs of patients and families in all that we do.
She maintains a faculty appointment with McMaster University and provides clinical tutorship to students in the McMaster - Mohawk - Conestoga Collaborative Nursing Program.