Program Description
This project is supported by a Government of Canada investment through the Federal Economic Development for Southern Ontario – FedDev Ontario (opens in new window). It is a collaborative initiative between several training providers and industry representatives to support small and medium-sized enterprises (SMEs) in the aerospace sector to recover from the COVID-19 pandemic.
The goal of this project is to enable organizations to improve their operational efficiency, green their operations, and strengthen the local supply chain through employer-led upskilling courses.
The collaboration between McMaster University and Mohawk College, Downsview Aerospace Innovation and Research, the Ontario Aerospace Council, Women in Aerospace Canada, as well as employers and industry experts aims to bring the best course delivery to working professionals that will establish valuable connections between industry and academic teaching methods. The partnership will provide more opportunities for SMEs that support the aerospace industry in southern Ontario through the post-secondary institutions' hands-on learning, mentorship, and upskilling offering benefits.
This program is designed for:
SMEs located in southern Ontario which support the aerospace industry, as well as indigenous members.
Employees and professionals (technologists, engineers, low-mid level management employees) who are looking to acquire skills that will support them in their day-to-day activities, support their career growth and enable their employer.
New hires who would benefit from aerospace industry-specific training. If they were from different industries prior or employees looking to learn more about this industry (e.g. intro to aerospace and aviation courses), floor/technical employees who are looking to gain more industry related training to upskill.
For the CAP Reconciliation Toolkit course, the target audience is employers.
Admission and Registration
Once reviewed and approved you will receive registration information from Mohawk College.
Learning Outcomes
Develop particular skills to support the southern Ontario aerospace industry.
Create a consistent set of ideal capacities that may be used to fill new job positions.
Offer technical/soft skills/leadership development as an added advantage to encourage employee retention and growth.
Partners and Collaborators
(All links open in a new window)
Associations
(All links open in a new window)
Program Contact
Angela Ariza
Administrative Assistant
arizaala [at] mcmaster.ca (arizaala[at]mcmaster[dot]ca)
Bryson Schettler
Research Assistant, Faculty of Engineering
schettlb [at] mcmaster.ca (schettlb[at]mcmaster[dot]ca)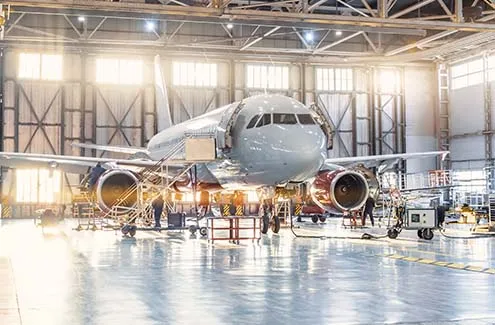 PROGRAM OF STUDIES
The McMaster AeroSkills Project supports the upskilling of workers that are employed in the Southern Ontario Aerospace Industry
Visit our course schedule to view a list of upcoming offerings.
Mohawk College
McMaster Manufacturing Research Institute (MMRI)
The Strong Link
EMC Canada
SLBC Advisory Services
Women in Aerospace Canada
Congress of Aboriginal Peoples (CAP)
Canadian Council of Aviation and Aerospace (CCAA)