Slate of Officers
2020- 2021 Alumni Advisory Council
Jay Hayward, Chair - 2019 - 2021
Business Administration, 1990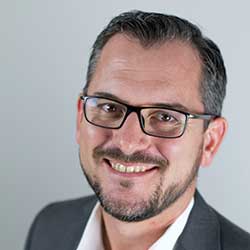 A graduate of Mohawk's Business Administration program, Jay Hayward began his career in the automotive aftermarket sector right after graduation, starting out in quality control and process development role.  
Throughout his career, Jay has had held various roles in vendor relations management and regional management. In 2009, Jay joined the team at CSN Collision Centres, an automotive collision consolidation corporation operating in Canada and the United States with over 240 locations and growing. He started as the operations manager which led to multiple promotions as director, operations, and vice-president of operations for Canada. 
Today, Jay is the vice president, programs and service for North America, where he leads the teams responsible for the collision organization's vendor and OEM partnerships, human resources, data and technology, as well as corporate operations and infrastructure.
Kat Clark, Vice Chair - 2019 - 2020
Broadcasting, Television & Communications Media, 2010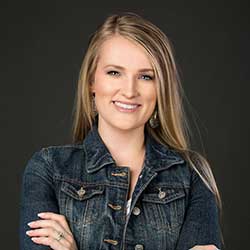 Since graduating from Mohawk's Television and Communications Media Program, Kat Clark has worked at television stations throughout the GTHA including CTS, CHCH, and Cable 14 and for production companies on film sets and national television shows like "So You Think You Can Dance Canada" and the JUNO Awards.  
In 2015 Kat transitioned to radio broadcasting and has thrived in her role as the swing announcer and promotions director for KX947, KX96, 949 The Rock, CKDO, Durham Radio News, Wave.FM, 92.9 The Grand and launching soon: 88.5 The Lake! 
She also spends time working with her husband and fellow Mohawk Students' Association past president, Daniel Clark at his company Cithara Guitars Inc. which is a custom guitar shop and repair center for musical instruments located in Hamilton, Ontario.  
Kat returned to Mohawk in the winter of 2019 as a part-time faculty member, educating second-year radio students in their final semester and preparing them for the workforce as future-ready graduates. 
Marcine Blake, Past-Chair - 2019 - 2021
Recreation and Leisure, 1987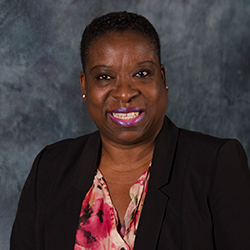 A graduate of the Recreation Leadership Program at Mohawk College, Marcine Blake worked at the College for 5 years in the Athletic Department before joining Hamilton Police Service. In addition to her post-secondary education, Marcine has done training in Criminal Investigations, Front Line Supervisors Course, Domestic Violence, and numerous on-line courses through the Canadian Police Knowledge Network. 
Marcine has been working as a Hamilton Police Service Constable for 30 years. She has worked in Uniform Patrol, Criminal Investigative Branch and Human Resources as the Recruiting Officer where she assisted in interviewing, hiring and mentoring potential Police Applicants. 
Marcine has been an active volunteer in the Hamilton Community, serving as a Past Board Member/Chair of the Hamilton Urban Core Community Health Centre, and past member of the Mohawk College Foundation Board of Directors. 
Kyle Datzkiw - 2020 - 2022
Business Administration, 2016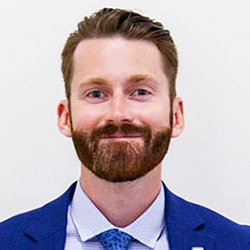 Graduating from General Business in 2016, Kyle Datzkiw is a proud Mohawk College Alumni from the McKeil School of Business. While there is so much to appreciate about the education he received during his time at Mohawk, Kyle is most proud of his time spent outside of the classroom with the Mohawk Students' Association (MSA). 
Kyle served two terms on the Board of Directors for the MSA, including a term as president in 2016-2017. Having always has a passion for customer service and assisting others, Kyle now works as a Sales & Leasing Consultant for Performance Mercedes-Benz in St. Catharines, Ontario. 
Lisa DiCesare - 2019 - 2021
Law and Security Administration, 1981
Joseph Futino - 2019 - 2021
Computer Systems Technology, 1995
Julia Jarusauskas - 2020 - 2022
Event Management Post Graduate Certificate, 2015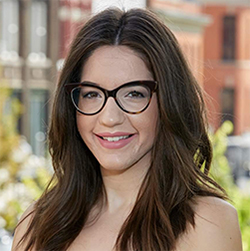 After graduating from Mohawk's Business Marketing program, Julia Jarusauskas began her career with The Hamilton Tiger-Cats and Mohawk College before moving into the role of Marketing & Events Specialist at the Hamilton Chamber of Commerce, where she supports marketing initiatives and plans and executes some of Hamilton's largest events.  
Over the past five years at the Chamber, Julia has participated in many initiatives such as the Hamilton Juno Awards, the Canadian Country Music Awards, the Pan Am Soccer Tournament, and an Evening with Michelle Obama.   
Julie is dedicated to giving back and supporting her community. Her volunteer experience includes sitting on the Hamilton Chamber's Young Entrepreneurs & Professionals (YEP) Executive Committee, and previously was part of the Dr. Bob Kemp Hike for Hospice Planning Committee, and was a judge for the Barrie Chamber Business Awards.  
Julia has planned hundreds of events throughout her career thus far and continues to enjoy every minute of it. 
Linda Rourke - 2020 - 2022
Broadcasting, Television & Communications Media, 1990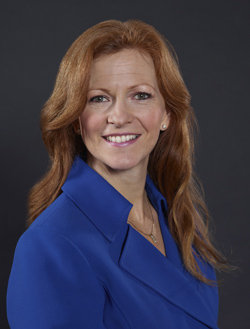 After graduating from Mohawk's media department Linda's career has taken her across the country and includes media sales in radio at Q107, PRN and Canadian Broadcast Sales, a weather specialist and morning show host at The Weather Network in Montreal and Ontario, morning show host and location producer for Vancouver Breakfast (CTV), back up sports and weather host on Canada AM, radio hosting at Country 95.3 Toronto, and host and producer, host, videographer of Hamilton Life and City Matters at Cable 14, Hamilton.  
Linda has also contributed her talents to Mohawk College as a part-time instructor and has volunteered as a host for productions for International Women's Day and Media panels.   
Linda has left her long career in media to join the Mohawk College Foundation Team as Senior Development Officer Academic partnerships.  Bringing her full circle. 
Yash Shastri - 2020 - 2022
Motive Power Technician, 2017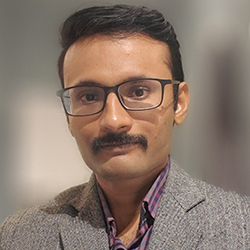 Graduating from Mohawk's Motive Power program, Yash Shastri secured a position as an Automotive Service Technician at Canadian Tire's Burlington, Appleby Line Location. 
After obtaining red-seal certification Yash joined ProServe Automotive Inc Burlington as Senior Service Technician.  
Yash volunteers with The Son-Rise Program for Autism, where he works directly with a client to teach and develop life skills. 
While at Mohawk Yash received many awards for his academic successes and community involvement including a Celebration of Learning Rising Star award. 
Jonathan Vize - 2020 - 2022
Journalism and Communications Media, 2005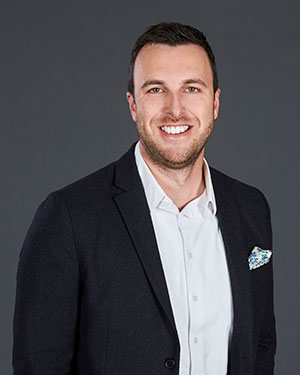 A graduate of the Journalism and Communications Media program, Jonathan Vize is an award-winning broadcast professional whose career began at CTV Toronto through a student internship from Mohawk.  
Nearly a decade later, Jonathan became an integral part of the CTV Newsroom and management team as Senior Manager of Broadcast Operations, overseeing one of the largest groups at CTV in Toronto.  
In 2014, he was awarded the Bell Media Inspiration Award for his commitment to excellence and productivity. Jonathan has now returned to his hometown station in Hamilton, where he coordinates and assigns daily news coverage, generates story ideas, and stays on top of breaking news as the Assignment Editor at CHCH News. 
Ex-Officio, College Resource
Sheldon Coombs, Past President, Mohawk Students' Association
Wendy Makey, Director, Alumni Relations
Lori Morgan, Chief Marketing & Recruitment Officer
Lisa Fitzpatrick, Marketing & Recruitment Operations Coordinator
Interested in joining Alumni Council?
If you are interested in joining the Alumni Council, please contact alumni [at] mohawkcollege.ca (Alumni).