Anthony Michelli - Applied Music, 1990
2004 Creative Arts Design Recipient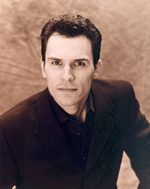 Born in Hamilton, Ontario and currently based in Toronto, award-winning drummer Anthony Michelli loved music from a very young age. He attributes his lifelong passion to the classical, cultural and popular music performed by his sister and brother as he was growing up. For Anthony, it was a persistent urge to play the drums that eventually led him to an education and a career in music.
Anthony graduated from Mohawk College's Applied Music Program in 1990. Since then, he has studied at the Banff Center and the Lake Placid Center for the Arts. In 1996, he earned a Bachelor of Music from the University of Toronto specializing in Jazz Performance.
Anthony is the recipient of the 2003 Grand Prix de Jazz General Motors-Festival International De Jazz de Montreal Award and the 1995 Jazz Report Award for National Post-Secondary School Musician of the Year.
A very active supporting artist with a global reach, Anthony has performed at a variety of club and concert venues, nationally and internationally. He enjoys the diversity offered by working in large and small ensembles and he has had the pleasure of working with full spectrum of well-known artists including: Moe Koffman, Tommy Ambrose, Norma Winston, and Anthony Braxton.
In addition to performing, Anthony teaches music. A member of the faculty of York University and Mohawk College, he has taught and continues to be involved in music workshops, clinics, ensembles and music festivals around the world.
A committed artist, Anthony is driven by a need to progress and a quest for knowledge. Today, he continues to study percussion instruments and music composition with the intention of developing his own musical projects.
Diana Zanin - Business Administration, 1980
2004 Business Recipient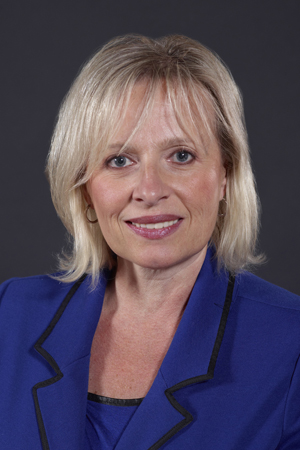 Diana Zanin's commitment to her own destiny has made her a market leader in the field of Home Services. As Vice President and General Manager of St. Peter's Home Services in Hamilton, she is responsible for St. Peter's service and growth including business development, budget and financial control, operations oversight, and liaison with local health authorities and the community. Diana excels in corporate sales and market development and throughout her career, has worked with such leading edge companies as Bell Mobility and Xerox Canada.
Since graduating from Mohawk College Business Administration Program, Diana completed her Bachelor of Sociology at York University. Her ongoing professional development has included courses on strategy and value proposition selling, data solutions for wireless technology and the Dale Carnegie Sales Program. In 1998, she moved to Hatch Engineering and Consulting as a Consultant in CBT and Market Development. Her success at Hatch Engineering led to a new challenge as a National Account Manager for Bell Canada until 2003, when she moved to St. Peter's as a Business Development Specialist. Her recent appointment as Vice-President and General Manager, of Home Services is not only a reflection of her abilities but her willingness to set stretch goals for herself and her team.
Diana volunteers for many excellent causes in her community. Recently, she worked to organize a Gala Evening Fundraiser for St. Peter's, as well as a Golf Tournament and Networking and Charity Donation event for Martha House in Hamilton. In 2004, Diana received the Mohawk Alumni of Distinction Award.
Diana Zanin is a unique example of a graduate whose business savvy and willingness to accept new challenges have made her a market leader.
Damion Steen - Computer Software Engineering, 2003
2004 Technology Recipient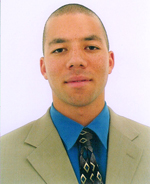 Damion Steen, student leader, systems architect and varsity basketball player made an exceptional contribution to the quality of student life during his three years at Mohawk College. At the 2004 Winter Convocation, Damion received the Mohawk Gold Medal for academic excellence. This award capped a three year program in which Damion was selected to receive the Ontario Student Opportunity Trust Fund Athletic Scholarship, the Mohawk Technology Award, the Jostens Leadership Award and the Mohawk College Foundation Award. At the same ceremony, Damion received the Judge J.K. Warrender Award for distinguished contribution in student affairs.
Damion began his studies at Mohawk in 2000. A student in the Computer Science department he excelled in his work and in his commitment to helping others. To orient future potential students and parents attending Open Houses, he conducted personal tours, assisted with the activities, advising and answering questions about Mohawk and its programs. He also acted as a Software Engineering ambassador for prospective students at Red Carpet Days.
Within the Mohawk Student Association (MSA), Damion's contribution to student affairs included, acting as MSA Student Technology Director, member of the Faculty of Engineering Advisory Council, member of Mohawk College Council, Vice-President Academic for the MSA and Vice-President Executive, receiving the highest number of votes of any single candidate during the election.
Damion is also a sports enthusiast with a special love for basketball. During his first year at Mohawk, he played varsity basketball and then intramural basketball, bringing home two intramural championships.
Damion Steen is an exceptionally well rounded individual, an outstanding student and a role model for others. Mohawk takes great pride in his achievements.
Dominic Agostino - Social Service Worker, 1981
2004 Community Services Recipient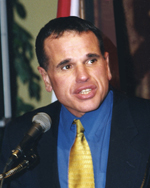 A life spent in public service and a passion for social justice, are the hallmarks of Dominic Agostino, Liberal MPP for Hamilton East, until his death in March 2004.
Born in Messina, Sicily, Dominic Agostino immigrated to Canada in 1969 and settled with his family in Hamilton's North End. At the age of 10, he took his first tentative political steps offering to hand out flyers on behalf of the Honourable Lincoln Alexander, then MPP for Hamilton-West. Politics became his enduring passion.
After attending Cathedral Boys' High School and studying social work at Mohawk College in Hamilton, Dominic joined the Ontario March of Dimes as a rehabilitation counsellor. At 20, he became the youngest Trustee ever to sit on Hamilton's Catholic School Board, serving three terms.
In 1985, following an unsuccessful bid for the provincial riding of Hamilton East, he worked as special assistant to the Honourable Lily Munro. Two years later, he returned to local politics to become Alterman, Ward 5, a post he held for eight years. He served as chair of the Regional Health and Social Services Committee from 1990 to 1995.
In 1995, Dominic once again entered the provincial political arena, successfully campaigning to become MPP for Hamilton East. During ten years in office, he served as the Chief Whip for the Liberals, and critic for the government's Management Board. When the Liberal Party formed the government, he was appointed Parliamentary Assistant to the Minister of Environment.
Respected for being a champion for his principles and his constituents, Dominic Agostino died on March 24, 2004, at St. Joseph's Hospital in Hamilton, Ontario, after a battle with cancer. He was 44.
Sandra Ireland - Nursing, 1990
2004 Health Sciences Recipient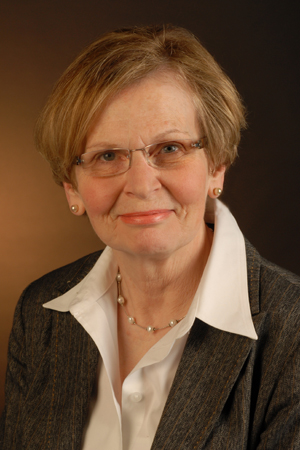 Dr. Sandra Ireland graduated from Mohawk College with a Diploma in Nursing in 2000. Sandra completed a Bachelor of Science in Nursing from Ryerson University in 1996. She received a Master of Science (Nursing) in 2001 and a Doctor of Philosophy (Clinical Health Sciences, Nursing) in 2007. Her research interests include stroke prevention and the implementation of best practices.
Sandra served as President of the College of Nurses of Ontario (2003 to 2005). Her clinical background includes cardiac, critical care and neurosurgical nursing. She was the Chief of Nursing Practice at the General Site of Hamilton Health Sciences (2005-2011) and interim Director of Nursing at St. Joseph's Health Care Hamilton (2013). Sandra is a faculty member of the McMaster Mohawk Conestoga BScN program and Assistant Clinical Professor at McMaster University. Sandra is a board member and champion for knowledge and innovation for the Ontario Stroke Network (2008-2014) and Chair of the Mohawk College Alumni Association Council (2011-2013).
Peter Rakoczy - Electrical Engineering Technology, 1978
2004 Technology Recipient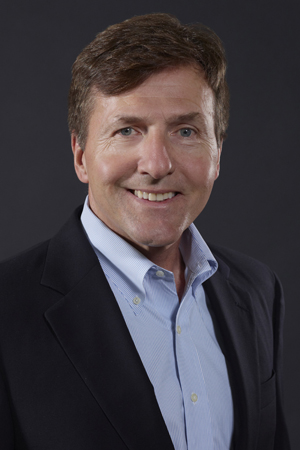 Since his graduation from Mohawk, Peter Rakoczy's desire to learn and drive to be challenged have led him on an interesting and rewarding career path.
Peter's career was launched when he was offered a full-time job at Royal Bank of Canada at the end of his co-op work term at Mohawk. He stayed there for the next 12 years in a variety of roles, the last one being Manager of Office Systems Development. In this position, he was able to work with a variety of small technology companies. Impressed with the way they operated, he approached LinkAge and was offered a role as Project Delivery Manager.
When LinkAge was acquired by Microsoft in 1997, Peter assumed the role of Managing Consultant with a worldwide centre of expertise focussed on the LinkAge technology. He rose steadily through the Microsoft ranks as Practice Manager of Microsoft Consulting Services in Toronto in 1998, Senior Practice Manager of the Canada-wide division in 1999. By 2002, he had reached the level of Senior Director of Enterprise Services in Canada, where he stayed until 2004. While still at Microsoft in 2003, Peter joined the board of a local software company, Cyence International.
Cyence was successfully acquired at the end of 2008. In 2004, Peter accepted the role of General Manager of Worldwide Services Strategy for Microsoft Corporation in Redmond, Washington, remaining in that role until he returned to Canada with his family in 2008.
Shortly after returning to Canada, Peter became CEO of a software start-up in Burlington, Ontario. During his time as CEO, the start-up merged with another software company and signed up some significant customers and partners. In 2011, Peter joined professional services firm, Navantis in Toronto before going out on his own in 2012 as a consultant.
In 2013, Peter joined the board of start-up company, ProFitHR. Peter has volunteered through a variety of organizations including Lighthouse, lacrosse teams as coach and volunteer, and DREAMS fund-raising.
Peter continues to be an avid learner and finds it rewarding to use his skills and experience to help others solve problems and grow their businesses.