Ready to Benefit
Being a Mohawk College Alumni has its Perks!
Your Mohawk Alumni Perks membership gets you exclusive savings from local businesses in your community. Save on food, fashion, entertainment, and more.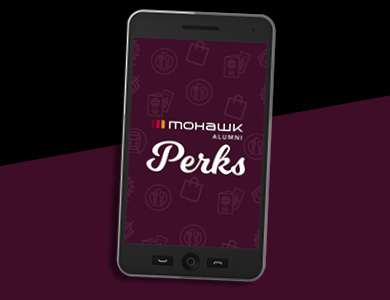 Accessing your perks is as easy as 1, 2, 3.
Download the free Alumni Perks app from the Apple Store or Google Play Store
Create a Mohawk Alumni Perk account
When you're ready to start saving, simply show your Alumni Mobile Perk Pass at participating locations to receive your exclusive perk.
Monthly Contest
The next contest will begin January , 2023 
Login to Perks
Navigate to the Contest tab
Enter the contest
Contest information will be posted soon.
RSVP to upcoming events
Learn about Alumni webinars, virtual workshops and in-person social events in the Perks App.
Login to Perks
Navigate to the Events tab
Register for an event
We look forward to having you participate!
Mohawk Alumni Business Directory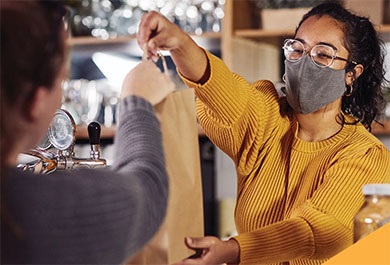 The Mohawk Alumni Business Directory features a variety of businesses owned by Mohawk alumni that are accessed exclusively through the Mohawk Alumni Perks App.
A sneak peek at the businesses featured within the directory:
Cithara Guitars Inc. - Daniel Clark '11
Dawson's Hot Sauce - Brodie Dawson '07
The Moccasin Shop - Natasha Clarkson '06
Interested in adding your business to the Mohawk Alumni Business Directory? 
Submit your application today!
Read the Mohawk Alumni Business Directory Disclaimer and Terms
Other Opportunities for Businesses
Become a Perks partner
In exchange for offering a discount to Mohawk Alumni members, your business will be marketed for free on the Perks website and via the mobile app.
Advertise with us
Your business can reach thousands of college-educated graduates who are contributing to their communities and working in their fields. Opportunities for advertising in print, digital, and in our Alumni Perks mobile app and website.
For more information on these opportunities, contact Alumni at alumni [at] mohawkcollege.ca (subject: Advertise%20with%20Alumni) .