Academic Upgrading is currently being delivered virtually through internet-enabled technologies. All in-person classes are suspended until further notice.
Students should frequently check Mohawk College email for updates.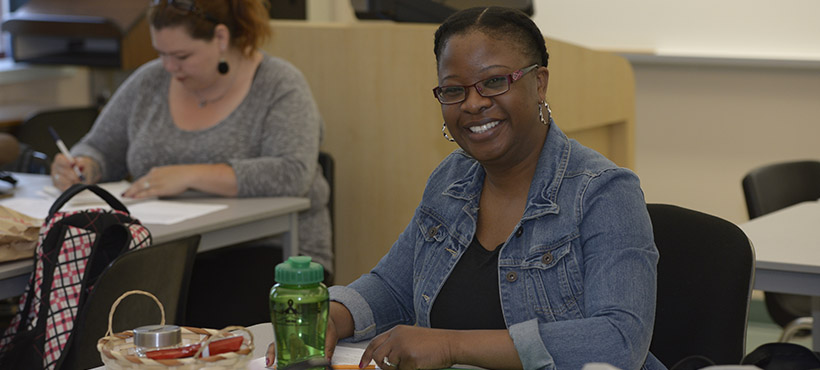 Whether you need a boost to pursue a postsecondary education or are looking to upgrade skills for employment possibilities, Mohawk's FREE Academic Upgrading program offers an exciting and flexible opportunity to help you achieve these goals.
Sign up today
Email: upgrading [at] mohawkcollege.ca
Phone: 905-575-2029
Academic Upgrading is also taught in American Sign Language (ASL) 👋
Resources for current students
Tools to support current students, including how to access online services provided by Mohawk College.
What is FREE Academic Upgrading?
We are a flexible program designed to help you achieve your individual college, apprenticeship and/or employment goals. Our virtual courses (temporarily due to COVID-19) are designed for students who did not complete high school, need the requirements (e.g. English, Math or Science courses) to apply for a postsecondary program, or those wanting to refresh their skills.
We offer:
Up to grade 12 college equivalency in English, Science and Math
GED preparation