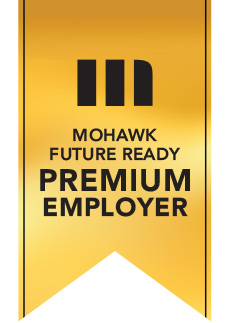 College-student-employer relationship redefined
We've joined forces with 16 leading employers in the Hamilton Region to create a new program designed to more actively engage industry and community partners in the training of job-ready college graduates.
Benefits to our partners and the broader community
Greater access to student and graduate talent
Customized industry training solutions
Preferred engagements with students and alumni
Early involvement in program development and design
Opportunities to contribute to specialized Mohawk-led community programs
Benefits to students and alumni
New learning modules to support career development throughout their program of study
Early exposure to significant employers in the region
New experiential learning and applied research opportunities;
Opportunities to explore company-specific jobs prior to graduation
Post-graduation job search advising and support
Featured Future Ready Premium Employer:
Schlegel Villages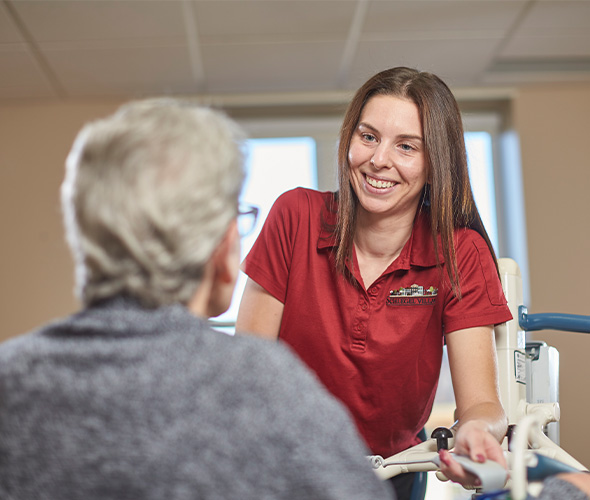 Community is at the heart of the care, service and support provided by Schlegel Villages, just as it is for Mohawk College. It is a common focus that has fostered a strong, multidimensional relationship. 
Established in 1953, Schlegel Villages, co-owns, manages and operates 19 long-term care and retirement communities across southern Ontario, including locations near college campuses in Hamilton, Burlington and Mississauga.
As a Mohawk College Future Ready Premium Employer, Schlegel clearly demonstrates its commitment to the education and training of job-ready, future-ready healthcare graduates, who will serve their residents and the greater community. The company is actively engaged in the support and training of students and employs graduates in challenging and rewarding careers, including Personal Support Workers, Recreation Therapists, Registered Practical Nurses and more.
Schlegel Villages makes the pathway from the classroom to the workforce as direct as possible for students, supporting nearly 75 student placements every year. Schlegel representatives are involved in college Program Advisory Committees, helping to shape the program of study and Schlegel is also an active participant in job fairs and open house events at the college. As a result, you can find Mohawk College alumni in all areas of healthcare service and administration at Schlegel Villages facilities.
In addition, Schlegel has created unique Living Classrooms at two of its locations: The Village of Wentworth Heights (Hamilton) and The Village at Tansley Woods (Burlington). These community campus sites include classrooms, computer labs, skills labs, faculty offices, a student lounge and a mock apartment that replicates those at the long-term care facilities. Students spend their entire program based at the residence, where they prepare for PSW careers specializing in geriatric care.
Demand for community care continues to increase and this Future Ready Premium Partnership will become even more important moving forward, as Mohawk College and Schlegel Villages pursue their commitment to the communities they serve.
73 student placements last year
Academic partner with 2 representatives participating in Program Advisory Committees for programs
Active participant in job fairs and open house events
Watch inspiring Mohawk
grads who are employed at
Schlegel Villages
Previously Featured
Future Ready Premium Employers
Build your
exceptional workforce
Contact us - we help connect you to the Mohawk community.