Skilled Trades & Apprenticeship
Get hands-on training from expert faculty in both traditional skills and the latest emerging technologies.
Mohawk Stories 
Madison Brown likes to work with her hands. It's why she took an interest in launching a career in the welding trade.
Many young people don't know where a career in the trades can lead. Arnold '02, a graduate of the carpentry program and president of Hamilton, Ontario-based Hickory Dickory Decks, Canada's largest deck company, certainly didn't. It's something he's working to change. 
Joal Roshko '10 grew up helping his dad on projects around the house. Knowing that he enjoyed building and creating, the Construction Engineering Technician – Building Renovation program felt like It was tailor-made for him.
In the summer of 2012, Lucas Machado was asked to complete repairs on a wrought iron fence. It was a request that ended with Lucas inquiring at Mohawk and launching a career in metal fabrication.
Connect
Need help?
Watch
Meet Mohawk grads who work at Gerrie Electric
Skilled Trades and Apprenticeship
Hear from faculty about the hands-on training in traditional skills that integrate emerging technologies at the Marshall School for Skilled Trades & Apprenticeship.
Career Profiles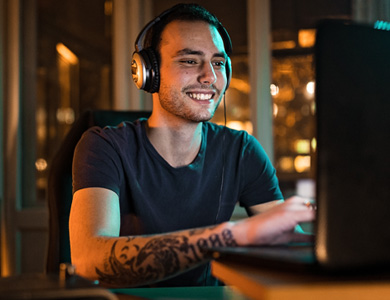 Register for a College Information Session!
Sign up for one of our upcoming Information Sessions to learn more about Mohawk's programs, how to apply, students services and get your questions answered!​
Additional Resources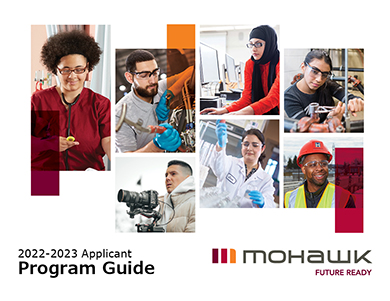 Download our Program Guide
Want easy access to all full-time program information? Download our Program Guide PDF for an at-a-glance view of admission requirements, start dates and career outcomes for our certificates, diplomas and degree programs.​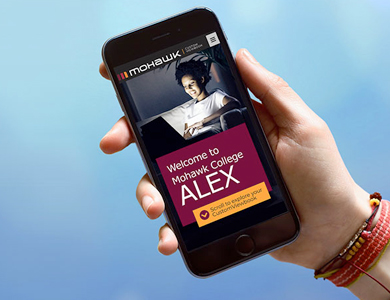 Create your Custom Viewbook
Creating your Custom Viewbook is as easy as 1, 2, 3! Explore programs, select your interest and create your custom viewbook. Save time and get the information you need to learn what Mohawk is all about. Instant, online and delivered to your inbox.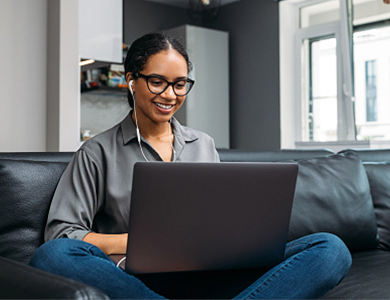 Explore Programs and Career
Take a short quiz to find programs suited to your interests and personality.