To gain access to campus, you must show proof that you are fully vaccinated against COVID-19 or have received an exemption.
Tools and resources for new and current students to prepare for learning and life at Mohawk.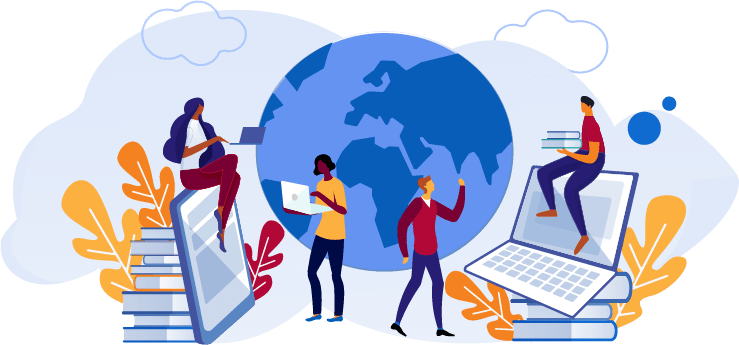 Orientation
At Mohawk we know that a good start leads to a strong finish, so we've developed a series of virtual orientation and re-orientation experiences for new and returning students to set you up for success wherever you are learning this semester.
On this page
Orientation
For new students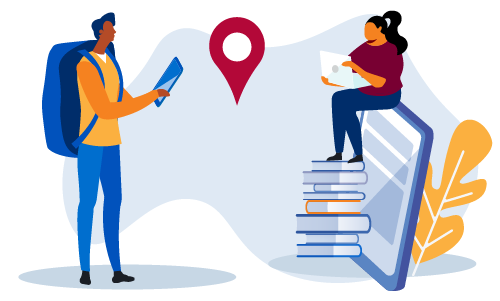 All new students will be automatically enrolled in Mohawk's Future Ready Orientation course on MyCanvas, Mohawk's learning management system.
Designed to be completed at your own pace, this course will help student prepare for the semester ahead.
Re-Orientation
For returning students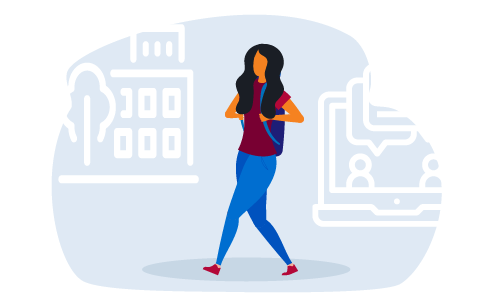 This self-paced, choose-your-own-adventure course offers confidence building tools and strategies for success to help you thrive this semester.
Claim Your Welcome Package - Fall 2021
Whether you are a new student starting at Mohawk, or a returning student, we want you to have a great start to your semester, and know that you are an important member of our Mohawk community!
We have put together a welcome package for you, which includes fun digital downloads and items to show off your Mohawk school spirit! Best of all, we've included resources to help you get involved at Mohawk and in the community, where you can join events and connect with other students!
Earn While You Learn
As you complete Future Ready Orientation or Re-Orientation, you will have the opportunity to earn badges and receive credit on your Co-Curricular Record! For each badge you register, you will be entered into a draw to win multiple prizes.
The Student Life team will draw 10 winners every week for the first four weeks of classes. Prizes include Campus Store gift cards ranging from $50 to $500. Check out the course for more details on how to win!
The time commitment for this course will vary per student and per topic, but generally, each badge will take 10 to 20 minutes to complete.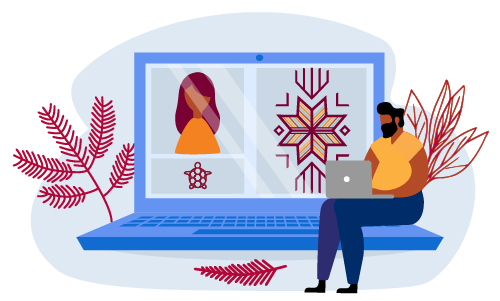 Virtual Learning Basket
Weaving together our knowledge and gifts
First Nation, Metis and Inuit (FNMI) students in all years of study are encouraged to enrol in Mohawk's Virtual Learning Basket series on MyCanvas, Mohawk's learning management system.
Created in collaboration with peers, alumni, Elders, Knowledge Keepers and educators, this resource will help FNMI students prepare to address physical, mental, emotional, spiritual and relational needs this semester and beyond.
LIVE! Orientation Events & Programs
The following events and programs are offered in real-time in a virtual space to further support new students' transition to the Fall semester at Mohawk College.
Use the links below to learn more and register.
Get Set for September
If you missed the Get Set virtual information sessions, check out these pre-recorded videos to help prepare you for September at Mohawk College!
International Students
The Language & Culture Centre in partnership with International Student Services hosts many international student workshops, social and cultural events to support your transition to Mohawk College.
Here are a few specially designed for new students:
How to Succeed at Mohawk
Welcome to Hamilton
International Student Welcome
Find out more about our next International Events.
First Year Experience (FYE)
Get connected with an upper-year student from your faculty who can support your transition to college life and introduce you to other new students in your FYE virtual house. Plus, get access to virtual social and transition events in your first semester. Learn more about the program online and register today! Students will get added to the program starting the week of August 16, 2021, and will run throughout the fall semester.
Program Career Launch
At Mohawk, your Academic Orientation is called Program & Career Launch. This is your opportunity to meet faculty virtually and learn more about your program and the career path ahead of you.
Most Fall 2021 launches will take place on Tuesday, September 7th, 2021. Specific details about your program's orientation details can be found in the Future Ready Orientation course.
AccessAbility Summer Transition Program
Begin Well Do Well, is an essential transition program for first year students with a disability who have registered with Accessible Learning Services.
The virtual workshops are designed to provide students with an in-depth understanding of learning strategies, accommodations, and supports that can help with the transition to college. Virtual workshops will take place on Zoom Online Platform from Monday, August 23rd to Friday, August 27th.
Session 1: Accessible Learning Services Transition to College
Session 2: Mo'Money AccessAbility Transition Session
Session 3: Accessible Learning Services Question & Answer Session
Session 4: Social Connect & Networking Event! Meet new people coming to the College this fall
Session 5: Explore MyCanvas and Student Services
To learn more and register for workshops, please visit the AccessAbility Summer Transition Program!
Get help now
The Future Ready Toolkit is full of helpful information to support your college journey. However, we know there are times when you need more immediate support. The following resources will help you get the support you need.
Tech Help
Library Help
Use the Library's one-on-one chat service for more information about:
Research
Library resources
Understanding APA
Searching databases
Finding ebooks
Academic Program Support
Mental Health and Wellness
For support:
Contact: counselling [at] mohawkcollege.ca 
Visit: mohawkcollege.ca/counselling

All other questions
Email Ask to get connected to a Mohawk College employee to have your questions answered.