Explore virtual and remote learning
What is virtual and remote learning?
Mohawk is committed to providing you with a quality education.​
As leaders in remote and virtual education, we will continue to provide you with an exceptional learning experience.
Watch: Alison Horton, Vice President Academic
Virtual and remote learning means you'll have the opportunity to do all your learning from wherever you are. Whether your program will be delivered entirely through remote and virtual learning or will include some on-campus experiences, you will have the opportunity to learn together with your peers and develop the skills and abilities required for your future career. Find out how your program will be delivered.
Remote Learning means you will:
Access course content, materials, and resources online, anytime through MyCanvas, Mohawk's online learning management system​
Connect and collaborate with your classmates and instructors
Access to tools such as Microsoft Office 365 and Microsoft Teams at no extra charge
Remain connected and engaged in your learning ​
Attend classes and participate in learning and assessment activities using a suite of web-conferencing tools.​
Ask questions via discussion boards and live chat​
Virtual Learning means you will: ​
Use a range of apps and online tools to simulate real work scenarios ​
Gain experience through activities such as role-play, case studies etc. ​
In some programs, students will have the opportunity to participate in simulated virtual, augmented and mixed reality environments and scenarios.
Hear from our students!
Watch: Lena Bouma from the Graphic Design program describes her experience with virtual and remote learning.
How you'll learn
Our faculty and staff have worked to build engaging virtual and remote learning environments and activities to ensure students learn and apply their knowledge and skills. By using technology and simulation you will gain the valuable experience that employers are looking for in today's workforce.
In your program, you will:
Engage with faculty and peers in a mix of scheduled, real-time, and on-demand learning​
Develop the skills to work independently and as part of a collaborative team to solve real-world problems 
Establish your professional communication skills through researching, reflecting, and presenting your learning​
Have flexibility to manage school, family, work and other commitments
Frequently Asked Questions
Does "remote learning" mean I'll be at home the whole time?
Remote learning means most learning activities will take place online. You will be able to access MyCanvas, Mohawk's learning management system, as well as our networks and online resources from wherever you are. Your course content, including lessons and assignments, will be stored in MyCanvas, which you can access at any time. Faculty and staff are available to answer questions and provide support.
In some programs, students will be required to come to campus to complete labs, use specific technologies, access specific environments, and/or participate in scenarios that cannot be as effectively replicated virtually. If your program requires some time to be spent on campus, you will be informed by your program area.
How is "remote learning" different than online learning?
Remote learning refers to adapting courses from in-person and on campus to a digital format that can be accessed online. While the method of delivery has changed, the learning outcomes have not. We are adapting and enhancing in-person content to be as applicable and meaningful in a remote and virtual environment.
Online courses or programs, however, are designed specifically for students who want, need, or prefer to take the course or program online.
Will this be like other online courses I've taken before?
Your new courses may resemble online courses you have taken before, and they may also look quite different from other online experiences.
The transition of content from face-to-face and on campus to a remote environment may require different strategies to complete assignments. An example could be creating and submitting a video of you completing an exercise you may have otherwise completed in a lab environment.
Hear how faculty are creating remote and virtual learning for students
Watch: Carol Tristani, Professor McKeil School of Business, talks about how she's creating rich, dynamic virtual and remote learning experiences.
Benefits
Learning in this environment will strengthen in-demand skills like:

Time management
Learning to balance school, work, and family commitments will enhance your time management skills.
 

Professional communication
Exploring a variety of communication tools, such as online chat and discussion boards, will elevate your communication skills. 

Computer skills
Using industry-leading software to complete assignments and activities will improve your computer skills.
 

Problem-solving skills
Adopting new ways of interacting with peers, including virtual group work and online collaboration, will teach you to solve problems in new ways. 
We're here for you!
Students and learning are at the heart of everything we do.
As a Mohawk student you can access services and supports online and from anywhere. You'll find new ways get involved and make new friends at interactive student life events.
Technology Requirements
Students will need some essentials to be successful in a virtual/remote learning environment. Hardware and software requirements can vary greatly between programs. It is important to review program technology requirements and recommendations and confirm if you have any program-specific requirements prior to purchasing your computer. ​
Specific program requirements can be found on your program webpage and have been indicated in specific communication from your program area. Find program information and faculty contact details using the program search. 
Explore technology requirements in the Future Ready Toolkit.
Still have questions? We're here for you!
Placements
Questions related to field, clinical, and practicum placements should be directed to Student Placements for more information.
Your next step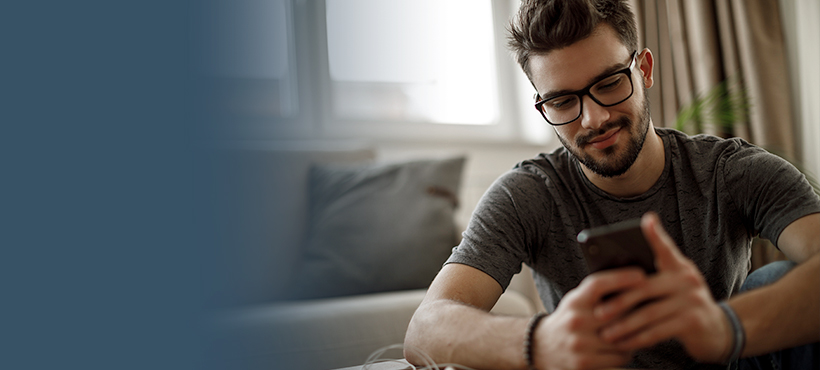 Get ready to start!
Access the Future Ready Toolkit for tools and resources to get ready for virtual and remote learning.