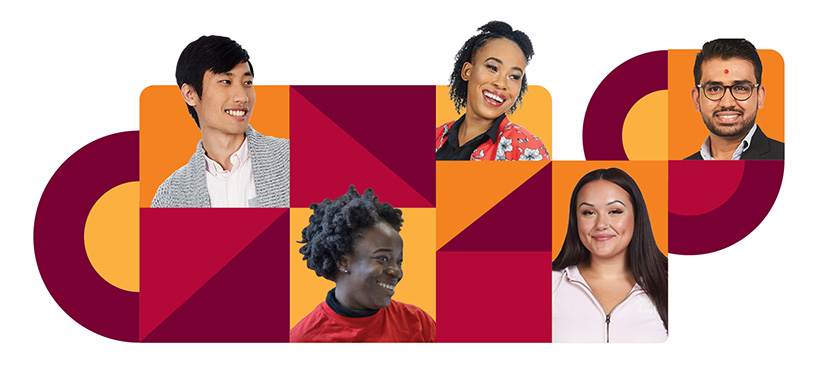 Strengthening our leadership in Equity, Diversity and Inclusion (EDI) is a key priority for Mohawk College, and integral to our core values.
As a college, we are committed to nurturing an equitable, diverse and inclusive environment for everyone who learns and works at Mohawk. We believe the rich diversity among our students and the communities we serve should be reflected within our workforce, and that as educators we have a responsibility to act and show leadership in advancing the principles of equity, diversity and inclusion in our community.
Our Equity, Diversity and Inclusion Action Plan is the result of a year-long process of research, consultation and collaboration between departments and individuals at all levels of the organization. It is a plan that builds on our successes to date and contains specific actions leading to outcomes that can be measured and verified over time.
Mohawk College's EDI Action Plan will remain a work-in-progress and frequently be reassessed to ensure it is meeting its objectives. This is a plan that will take time to implement. EDI is a strategic priority for the college and it will take the collective efforts of every employee and the broader college community to make its vision a reality.
If you have any questions about Mohawk's EDI Action Plan, please contact equityandinclusion@mohawkcollege.ca.
Regards,
Ron J. McKerlie
President & CEO, Mohawk College
Read and download the EDI Action Plan document
Download the Equity, Diversity and Inclusion Action Plan PDF