You have picked your program, picked your classes and you're on your way working through your studies, but have you thought how else you can work towards the career you want?  We sit down with Mohawk College Career Coach, Sally Simpson, to find out more about her position and how she helps Continuing Education students on their journey to find the right career.
Q & A with Career Coach Sally Simpson: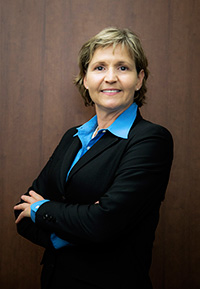 Q: Tell us about your role at Mohawk College:
A: I am a Career Coach on the MCACES team helping Continuing Education students create a career development action plan. This action plan starts with three keys steps: Identifying their skill sets, writing a resume, and preparing for that important interview. Students can book an appointment to see me or come visit during my drop in hours.
Q: What is the best part of your job?
A: Working with the students! Often students do not pursue a career they would enjoy because they are fearful it is not a viable option. However, I recently helped one student find various job descriptions in her desired field with starting salaries that were above what she expected. This opened the student's eyes to see that her desired career can also be a sustainable job.
Q: What qualifications and life experiences helped you achieve this position at Mohawk?
A: Cover letters and resumes are essentially a way of selling yourself, and I worked in marketing for 16 years. I have worked in 27 different countries which has helped me further understand people and exposed me to many different careers and roles that exist around the world. Furthermore, as a continuing education student myself I naturally relate and understand student's fears of going back to school later in life.  
"People want to know if they will be good at
this profession and receive a return of investment,
and I can empathize with this feeling."
 
Q: What is a common misperception students have about your position?
A: I think students believe they can talk to me for a couple of minutes and get an answer on what career to focus on. However, it takes soul searching and self-awareness to find these answers and takes time.
"Why put in years of time and money to get
a great education but then not put in any time
or research to find the right job?"
Q: What is one piece of advice you would give to students searching for a career path?
A: My advice is to go on as many informational interviews as possible. I went on fifteen informational interviews before even applying for a job in career coaching. It allows career searchers to network and see what is needed and lacking in the industry. Once they realize a skill that is needed they can develop this skill which will make them a more appealing job candidate.
Q: Is there a common mistake students make when job hunting?
A: Relying too much on the posted jobs on sites online. The number 1 way in the world to find a job is internal movement, which includes volunteering positions and/or entry level positions. The number 2 way is through networking. Only 20% of the jobs are posted online, the other 80% are found other ways.
What Next?
Interested in meeting with Sally to discuss your career plans and strategies? Book an appointment or drop in to see her Monday and Tuesday evenings from 5:00pm to 7:00pm in the MCACES Resource Centre.
Does Career Consulting sound like a career you would be interested in? Learn about our Career Consultant Certificate program offered through Continuing Education at Mohawk. You can take classes part time during the evening or online.