Mohawk College and the Department of Athletics and Recreation offers two state-of-the-art facilities to support your athletics, wellness, and recreation needs. These facilities include the David Braley Athletic and Recreation Centre (DBARC) and the Stoney Creek Fitness Centre. Visit our website for full details including hours of operations and membership information.
Mohawk College offers several unique opportunities for students to get involved in sports and recreation activities. These activities include extramural, intramural and recreational opportunities. 
Athletics and Recreation receive tremendous support from the college and Mohawk Students' Association in promoting athletics as a key element of the student experience while attending Mohawk College. Varsity teams participate in the Ontario Colleges Athletic Association (OCAA) with a combined nine varsity teams between both men's and women's programs. Head to mohawkmountaineers.com for more information.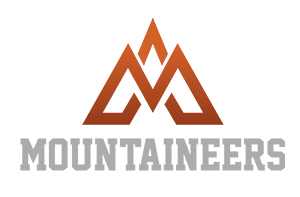 Varsity Sports
The Mohawk Mountaineers athletics program has moved into a new era with a focus on three pillars: podium success, classroom success and community success. Varsity athletes are committed to competing at the highest level in both the classroom and on the field/court. Athletes must balance games, including road games across the province, frequent practices and team meetings, all while dedicating the necessary time needed to thrive academically.
The Mountaineers offer seven high-performance, league sports teams with soccer, volleyball and basketball each having a men's and women's team, with the addition of softball on the women's side. All seven teams compete provincially, battling for a spot in the provincial championships (OCAA) and ultimately, a berth in the national championship tournament.
Curling and cross country are both tournament sports which see athletes compete in several hosted events ahead of the OCAA Championships with a CCAA national championship to close out the season. Both curling and cross country offer men's and women's teams.
All of our teams compete out of the Fennell Campus in Hamilton with the David Braley Athletic and Recreation Centre (DBARC) being the centre of operations. Basketball and volleyball teams play out of the DBARC gym while soccer competes at Tim Hortons Field and softball at the Mohawk Sports Park.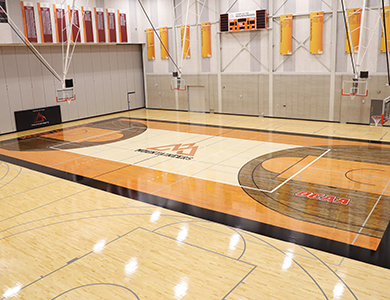 Recreation at Mohawk
There are opportunities in sports for all who are interested across various levels, beginning with the extramural programs for those who are still looking for a competitive feel without the commitment needed at the varsity level. Extramural athletes compete against other colleges across the province in tournament style play. In the 2022-23 year, Mohawk will be offering extramural coed volleyball, men's basketball and coed indoor cricket. 
There are also opportunities across several different sports at the intramural level for those looking for more relaxed and casual competition. Intramural sports this year include basketball, volleyball, cricket, dodgeball and indoor soccer. 
Beyond intramural and extramural, Mohawk also offers drop-in recreation sports. These opportunities are available between 1 p.m. and 3 p.m. Monday to Friday in Gym 3 of the DBARC.
Contact Us
Matthew Ferreira
Director of Athletics & Recreation
matthew.ferreira [at] mohawkcollege.ca (Email Matthew Ferreira)
Kaitlyn Pitek
Supervisor, High Performance and Community Engagement
kaitlyn.pitek [at] mohawkcollege.ca (Email Kaitlyn Pitek)
Satbir Singh
Sports Information Coordinator
satbir.singh6 [at] mohawkcollege.ca (Email Satbir Singh)
Ashley Mamone
Facilities Supervisor
ashley.mamone [at] mohawkcollege.ca (Email Ashley Mamone)
Kelsey Kovar
Recreation and Student Engagement Coordinator 
kelsey.kovar [at] mohawkcollege.ca (Email Kelsey Kovar)
Additional Information 
athleticsandrecreation

[at]

mohawkcollege.ca

(Email for general inquiries)