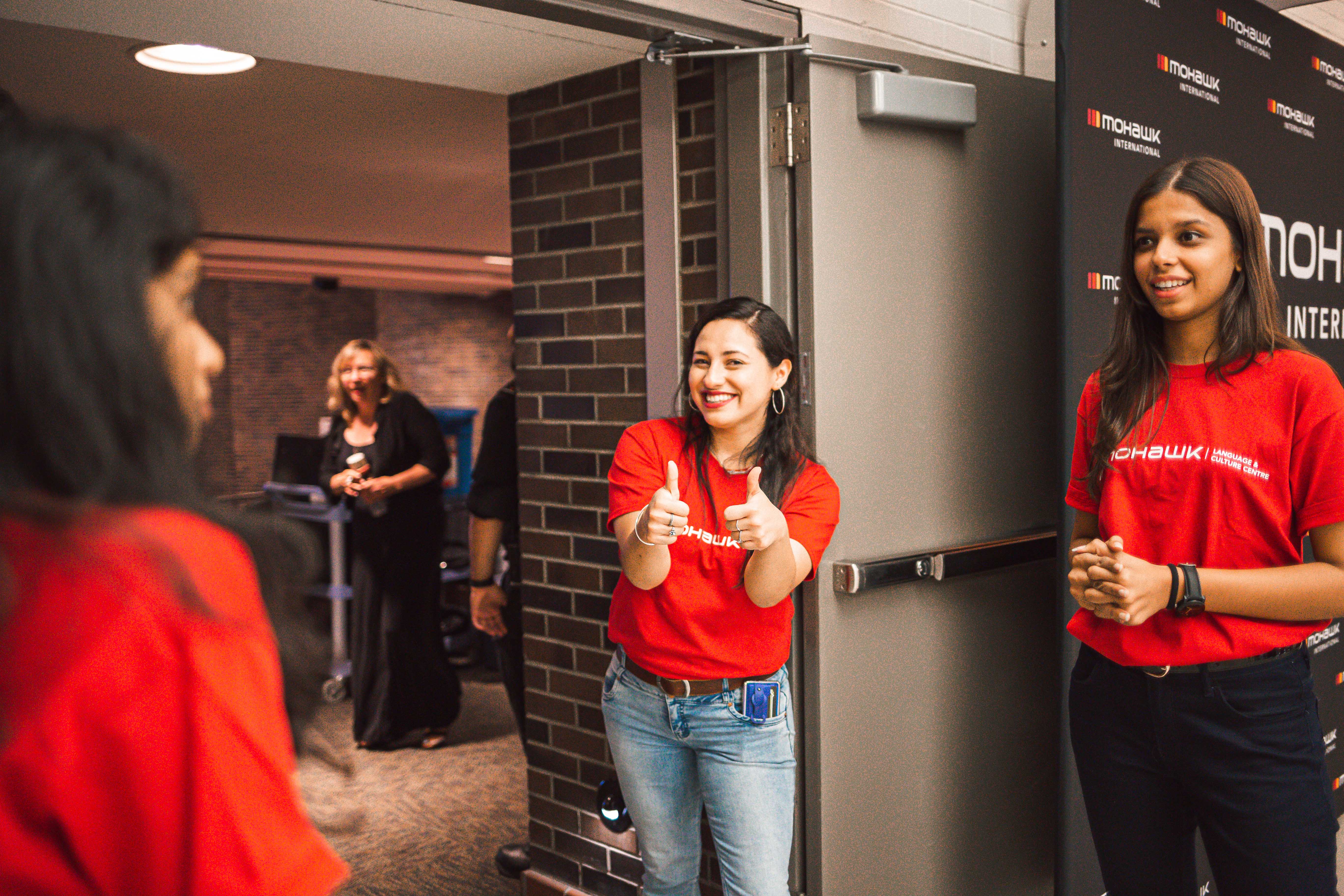 The LCC is looking for student leaders.
Come work as an ambassador for the Language & Culture Centre!
The Language and Culture Centre (LCC) is your destination for meeting new friends, getting involved through volunteer experiences, joining in social and cultural events throughout the year, and finding support for your transition to life in Canada.
As an LCC International Student Ambassador, you'll serve as an international student representative engaging in student engagement activities for Mohawk international and the Language and Culture Centre. You'll be a friendly face that offers cultural support to students looking for help on how to navigate Mohawk College services, platforms, student life and getting involved at the college. 
What will you do as an International Student Ambassador?
Work a few hours a week from the LCC space (Room J137)
Help our team make our space multicultural and inclusive by suggesting new features, art, games or activities for the space
Interact with other students to answer questions (

buddy program),

play board games, talk about upcoming events and volunteering opportunities
Recommend other campus services to new students to help them solve their inquiries
Represent the LCC at events like Open House, Campus Life Expo and others
Are you eligible?
You must be a current international student
You must be starting semester 2 or above 
You must be eligible to work on-campus
You can commit to this role for one full term (

Fall 2022

)
What will you gain?
LCC International Students Ambassadors successful in their role will receive up to a $500 honorarium for their volunteering at the end of the term

The position will be added to your CCR (Co-Curricular Record)

Ambassadors will benefit from honing their leadership skills and gaining confidence in dealing with the public in a variety of settings 
To successfully apply you must fill out the form linked above and record a 3 to 5-minute video answering the following questions:
As a student ambassador, how could you help other international students at Mohawk? Please let us know one to three specific examples.
What's one experience that you would like to share with other international students? 
Tell us a little bit about your personal interests, like hobbies or what you like to do in your free time.  
What do you know about the LCC? 
If you have any issues with the application, please send us an email at lcc [at] mohawkcollege.ca (subject: Ambassador%20Application)