What is the Multi-Sensory Lab all about?
Incorporates sensory equipment to help clients reach/advance their education and therapy goals.

The room fosters an environment that blends sights, sounds, textures, aromas and motion to provide stimulation of ones' primary senses.

This client-centered room can be modified to meet specific sensory needs.

The most important benefit of all is that the client will have the opportunity for a meaningful leisure experience!
History of the Multi-Sensory Environment
The concept of a Multi-Sensory Lab was created in the 1970's by Jan Hulsegge and Ad Verheul, two Dutch Therapists.
The two therapists worked at an institute for people with intellectual disabilities.
It was during one summer that they created an experimental sensory tent for one of the institute's annual summer fairs.
The tent was full of basic equipment and objects that would essentially create some sort of effect. For example, they had a fan that blew shards of paper into the air or bottles full of scented liquids.
The experimental tent was a huge success and it appeared that people with intellectual disabilities were actually demonstrating positive verbal and non-verbal reactions and feedback while visiting the tent.
The two therapists coined the sensory experience a "Snoezelen" experience.
Snoezelen is actually a combination of the two Dutch verbs "snuffelen" (to seek out/explore) and "dozelen" (to relax).
MSE Lab Community Program
Programs associated with the MSE Lab
Programs that have integrated the Foundations of "Multi-Sensory Environments & Gentle Teaching" training within their program:
Recreation Therapy (283)
Brain Disorders Management (470)
Mental Health Disorders Management (475)
Occupational Therapist Assistant and Physiotherapist Assistant (746)
Early Childhood Education (213)
Educational Support (747)
Upcoming training opportunities
Mohawk Press about the Lab
Photo Gallery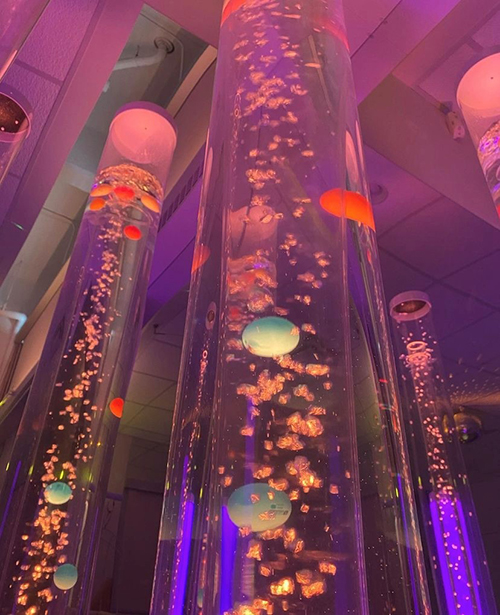 Towering Bubble Tube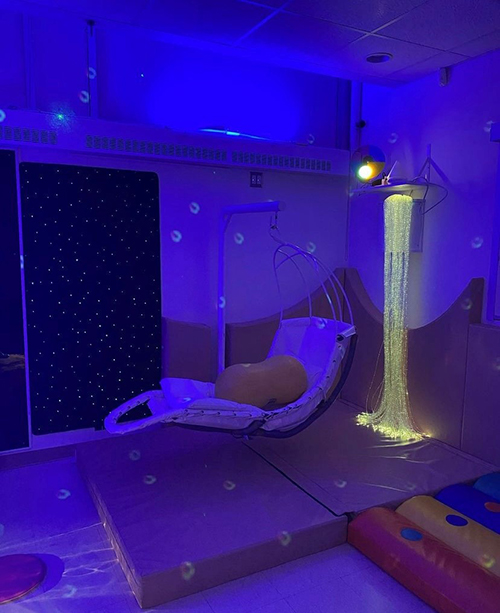 Swinging Leaf Chair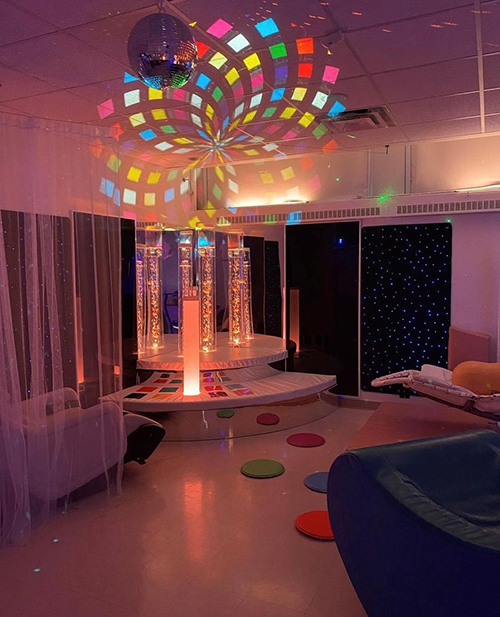 The MSE Lab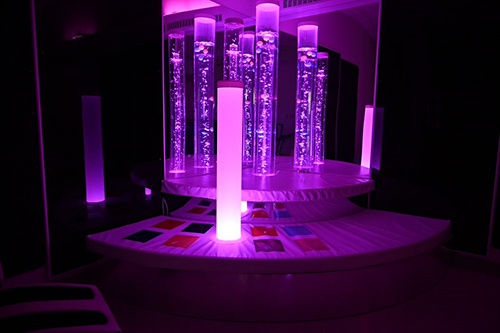 Frosted Hurricane and Bubble Tubes
Disco Ball Effect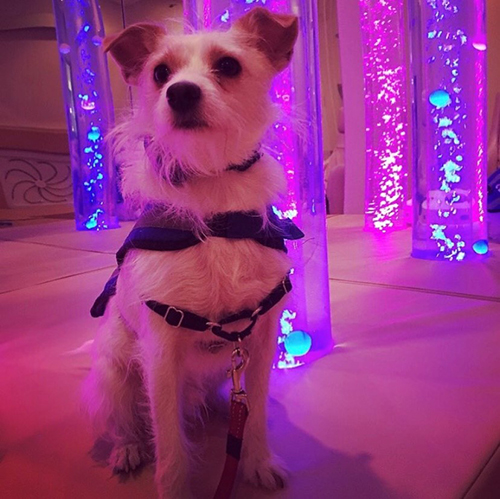 Charles Barkley Sensory Dog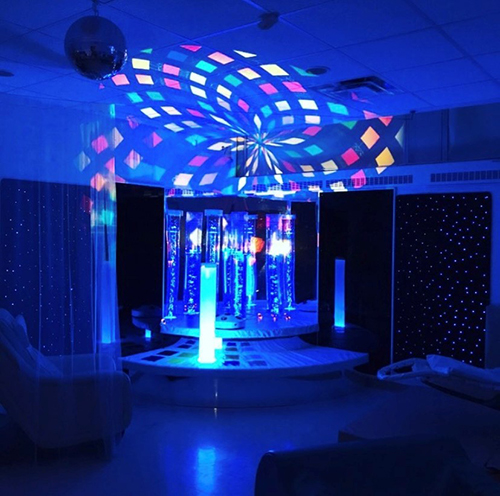 Blissfully Calm