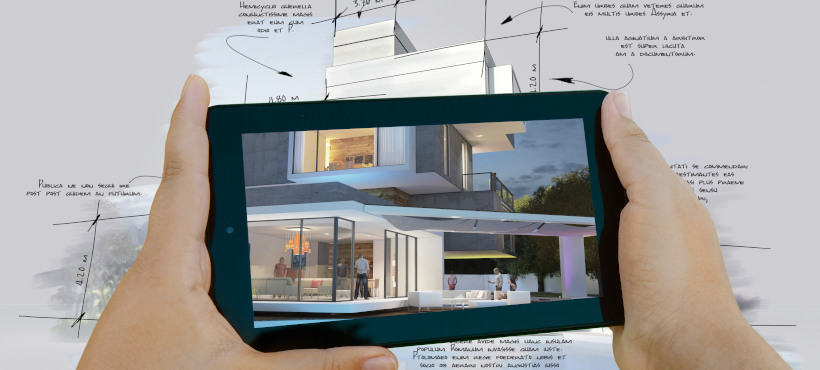 3D Visualization for the Built Environment
Future Ready. Faster.
Mohawk's wide selection of micro-credentials offer flexible learning experiences that will give you focused, in-demand skills to enhance your career.
The 3D Visualization for the Built Environment Micro-credential will provide individuals with skills development in Building Information Modeling (BIM), 3D Rendering Tools, GIS, Digital Twins and Virtual Reality/3D Printing applications for design, presentation, construction and ongoing operations and maintenance of buildings and spaces.
Program Highlights 
Gain a solid understanding of how BIM is applied in each phase of a building's lifecycle and how all stakeholders need to contribute to BIM
Recreate existing built form and topography in order to convey the impact of proposed development
Create 3D models with realistic finishes, complete with lighting and shadow impacts
Identify how BIM can promote Digital Twins to make future buildings better and more efficient
Explore methods for team collaboration on projects
Demonstrate the real-world impact of design by moving from standard 2D layouts and elevations to 3D virtual reality and physical models
What you'll learn 
Learn all about BIM (Building Information Modeling)
Create and render 2D/3D models which include massing, detailed interiors, shadow analysis of structures, and exporting information for energy analysis
Build a construction and existing facility twin through an examination of the core components of what a digital twin is
Operate simple and advanced features of GIS software.
Use multiple 3D modeling software to create, modify, and Render 3D models for VR viewing and 3D printing. 
Create and convert 3D models from a variety of 2D and 3D data sources
For more information, please contact cetechnology@mohawkcollege.ca
Interested in finding out more? Sign up for an upcoming Online Information Session!