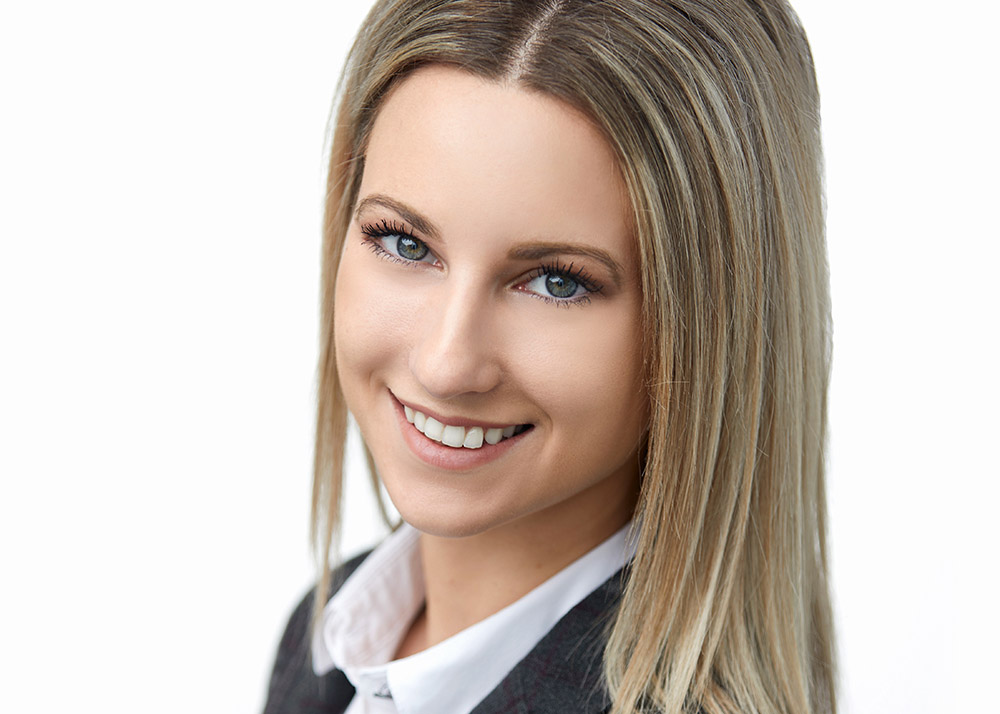 In the early days of her first college experience, Victoria Roberston '14 was not enjoying the interior design program she was enrolled in. After venting her frustrations and displeasure with the program, her closest friend was on a mission to help Victoria find her passion. Due to her talent for math and working with numbers, her friend recommended Mohawk's Business – Financial Services program. Upon enrolling in the program, Victoria knew she had found her fit and credits her friend for pointing her in the right direction. "I owe her my career and current life. I am so grateful to her," says Victoria.
Progressing through the program, Victoria was almost certain she would end up working for a bank. It wasn't until she was studying life insurance in her fourth semester that those assumptions changed. Jonathan Schjott, who instructed the course and was working at Sun Life at the time, gave Victoria a new path to consider. She was exposed to the larger scope of the financial industry which included organizations such as Sun Life, London Life and Investors Group, among others. This other world of self-employment, commission-based income was more in line with Victoria's interests as she shares, "Both of my parents are entrepreneurs so it's kind of in my blood."
For a school project, her class had to create a plan and execute a campaign to raise money for a local charity, Food4Kids Hamilton. For her part, Victoria and some of her classmates went door-to-door collecting donations. With a little bit of luck on her side, Victoria happened to knock on the door of the house owned by a woman who helped develop training programs within Sun Life. The two women got to talking and the more Victoria learned about the company and its support for new hires, especially those just starting their careers, she knew she had found her career path.
Five years since graduating, Victoria has built her own business offering insurance and investment products to her clients. V. Robertson Financial Services Inc was incorporated in 2019 and has two full-time employees (not including herself) —an administrative assistant and a sales associate advisor. In 2020, she has plans to purchase a block of business and will take on the current advisor of that book as a sales associate advisor as well.
How has she accomplished so much so quickly?
"I don't know how to explain it, other than I have a drive in me," says Victoria. "I set a goal and I have to hit it. Once I reach a goal, I don't stop. I'm always looking to where I can go next."
She reflects fondly on advice she received in school. One professor would often tell her and her classmates that "when you're uncomfortable is when you're growing." Victoria says she thinks about that quote often and uses it in how she runs her business.
If it wasn't for Mohawk and the Business – Financial Services program, Victoria says she wouldn't be where she is today. "Mohawk and my program prepared me for my career with practical knowledge about what to expect."