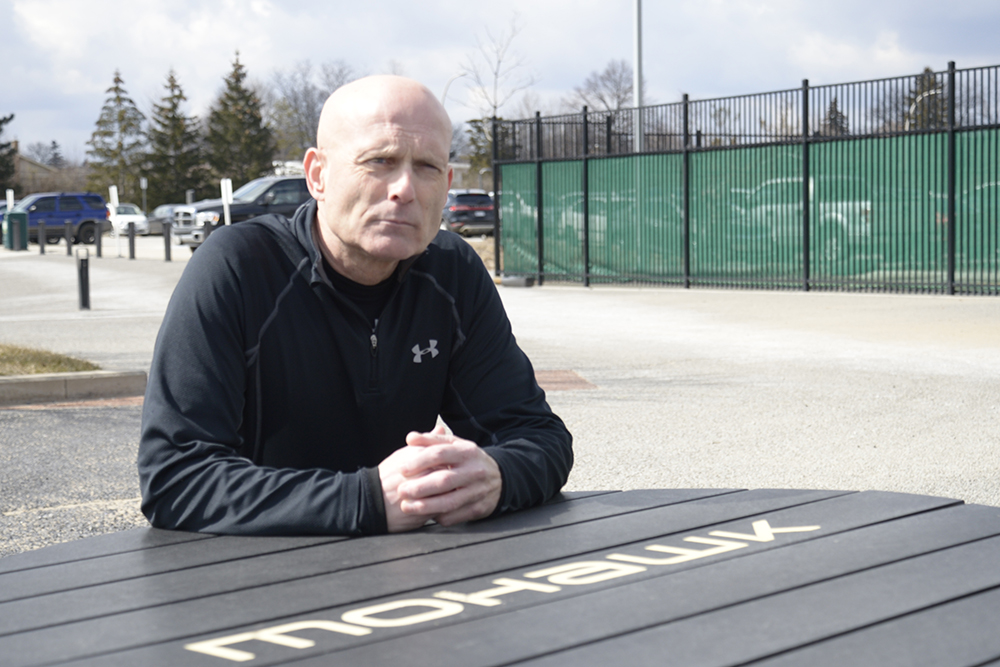 Returning to school is not something everyone would do. Starting a career at almost 40 years of age may sound even more daunting, but, as Chris Parker '99 discovered, when you find what you love to do, age isn't a factor. A little push from those closest to you to pursue your dreams doesn't hurt either.
Immediately after graduating from high school, Chris was solely interested in making money. Almost two decades later, he faced the implications of his decision when he became interested in law enforcement. After years of working in factory jobs, Chris' hope for change came through a volunteer opportunity with his local police service.
Working as a volunteer within the Auxiliary Police Force of the Brantford Police Service, the position entailed going on ride-alongs with police officers. Chris enjoyed the ride-alongs and other aspects of the volunteer role so much that he accumulated almost three times as many hours as was required for the role.
Soon after, Chris began interviewing for full-time policing positions in and around Brantford. Faced with numerous rejections, he was ultimately told point-blank by one interviewer, "Come back when you have a post-secondary education." It was these words, as well as the loving support of his wife, Traci, that led him to enroll in Mohawk's Law & Security Administration program.
Traci encouraged Chris to go back to school, reassuring him that as a family, including their young son, they could make it through the years it would take for Chris to obtain his credentials. To lessen the financial burden his schooling would be on his family, Chris worked two jobs—delivering papers in the early mornings and pizzas in the evenings. By juggling these jobs along with his school work and family obligations, Chris developed enhanced organizational and time-management skills, values he views as beneficial to his career.
Directly after graduating from Mohawk, Chris obtained a placement in the Ontario Provincial Police (OPP) cadet training program in the Middlesex County detachment. He became a Constable in 2000 with the Brant-County detachment where he still works to this day. Through his education, Chris found a career he enjoys that also has steady pay and great benefits, which has allowed him to provide his family with financial stability for the past 20 years.
Upon reflection, Chris says he doesn't know where he would be today if it were not for his education. He imagines he would have bounced from one job to another, unable to predict where he and his family would have ended up. "I still enjoy going to work, which is more than a lot of people can say." Indeed, when asked if he has any regrets, Chris says, "Only one—that I didn't discover my passion sooner."
This profile originally appeared on the Alumni blog on May 4, 2018.