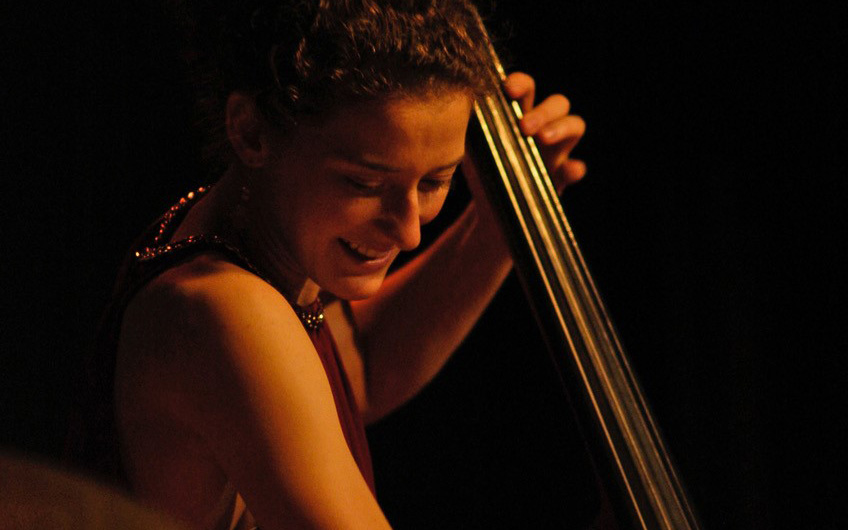 Jillian McKenna knew enrolling in Mohawk's Applied Music program was the best decision for her. From the first day on campus, she was impressed with the quality of instructors like influential jazz musician, Pat Collins. Jillian enrolled in college looking to strengthen her confidence and knowledge in her craft and that's exactly what she received.
Another notable professor in Jillian's education was, Adrean Farrugia, a professor specializing in jazz and improvisation, who provided great advice to Jillian. She recalls spending hours discussing the importance of listening when making music. "Since then I've thought a lot about how listening affects not only musical situations, but every other aspect of my life. I take those lessons with me everywhere I go," says Jillian.
When in her second year of study, Jillian was performing consistently and decided to take a chance at pursuing a degree. She applied and was granted a scholarship to the School of Jazz and Contemporary Music at The New School in Manhattan, New York.
A dream come true!
Furthermore, Jillian was able to transfer the credits she had already earned at Mohawk to her new school, ultimately completing a four-year Bachelor of Fine Arts program in only two years.
Since leaving school, Jillian has travelled the world to perform and in 2017 she began leading her own band, The Jillian McKenna Project. What she loves most about her career is being able to travel the world and communicate through music, as she says "it doesn't matter about language you speak when you know how to play."
Reflecting on what she would share with someone considering enrolling in the Applied Music program, Jillian most appreciated the time she had to work on her craft. She shares, "you will rarely ever find yourself in the same situation again - surrounded by so many musicians who just want to create, all day, everyday. Collaborate and play as much as you possibly can."
Although Jillian was able to find her own pathway into a degree completion program, official credit transfer and degree completion pathways for graduates of Mohawk programs are available at mohawkcollege.ca/transfer.