The Clinic
mtclinicbookings

[at]

mohawkcollege.ca
Hours
Monday to Friday (see below)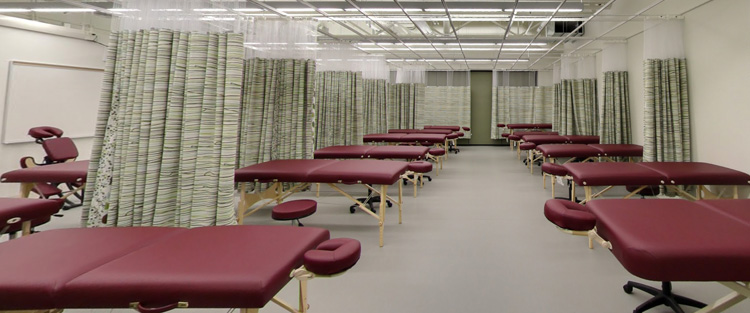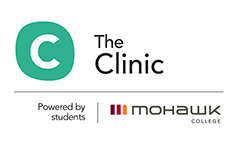 The Clinic provides the opportunity for Professionals in Training to gain hands-on skills in our first-class teaching clinic to garner Future Ready Massage Therapists and Qualified Exercise Professionals. Students are supervised by Registered Massage Therapists and Qualified Exercise Professionals as they provide safe and effective treatments and training to their clients.
Change in Hours & Clinic Closures
The Clinic will be closed from February 18-22, 2019 for our Winter Break. 
St. Elizabeth Village Location
St. Elizabeth Village
393 Rymal Road West, Suite 205
Hamilton, Ontario
L9B 1V2
Phone: 915-575-1212 ext. 3756
Email: mtclinicbookings [at] mohawkcollege.ca
Appointment times for Massage Therapy
Tuesdays: 9:15am to 4:30pm
Wednesdays: 9:15am to 4:30pm
Fridays: 9:15am to 11:45am
Appointment times for the Fitness Centre
Mondays: 8:30am to 3:30pm
Wednesdays: 12:45pm - 4:00pm
What to expect with Massage Therapy
Each appointment is 1 hour and will include a short interview as well as any necessary assessments to ensure safe care. Typically, a client will find they are on the table for approximately 50 minutes.
Appointments $10 for Mohawk students and $30 for Mohawk employees and the general public.
Appointments can be made in advance here, at R101 during clinic hours, or at the reception desk in the DBARC.
What to expect at the Fitness Centre
$15.00 Villager Fee
$30.00 Community Member Fee
Group Training/Open Space Day Pass – Drop In (make an appointment to guarantee your spot)
$5.00 Villager Fee
$10.00 Community Member Fee
Group Training Membership
$25.00 Villager Fee
$50.00 Community Member Fee
$20.00 Villager Fee
$40.00 Community Member Fee
Group Training + Open Space Membership
$30.00 Villager Fee
$60.00 Community Member Fee