Meet Ryan
Health, Wellness, & Fitness Graduate, 2013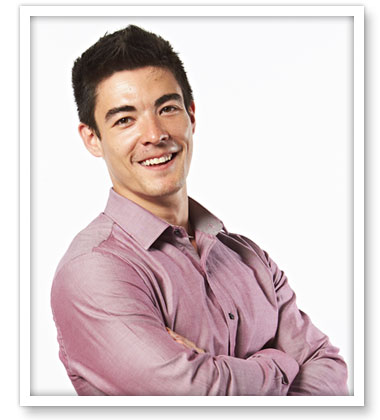 "Any new student going into this program would benefit from getting involved as much as possible within their industry and within Mohawk, as there is nothing like hands on experience when it comes to quality life lessons and learning.
I looked to Mohawk for programs that suited my interests and to my surprise I found the Health, Wellness, and Fitness program. I was very excited because to me this program seemed to be the next step in developing my career pathway and personal values. I knew I wanted to continue developing personally by helping others find their own self-empowerment through fitness!
The program itself was very well-rounded, teaching and equipping everyone with a holistic approach to health, wellness and fitness, as well as encouraging life-long learning. The program is constantly evolving, and Mohawk is very up to date and has great teachers who are passionate about Mohawk's vision.
Thank you Mohawk College for providing me the opportunities I needed to grow as a person for myself and within the industry I am so passionate about!"
Clare Freeman - Child and Youth Worker