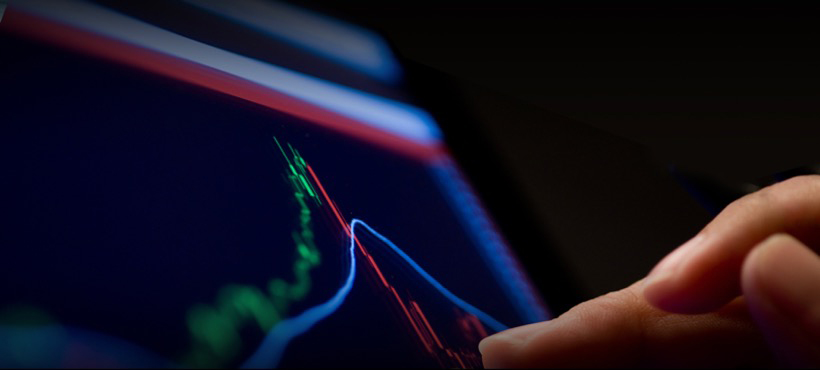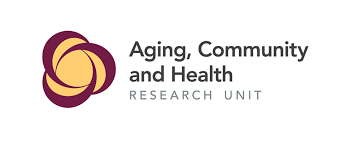 Researchers at McMaster University's Aging, Community and Health Research Unit (ACHRU) developed My Stroke Team (MyST). 
They asked MEDIC to create an app for the program that would allow patients and their caregivers to communicate, make decisions and arrange care in their own homes and communities.
Research Area: MEDIC
Project Funder: Ontario Ministry of Health and Long-Term Care*, Canadian Institutes of Health Research* and Max Bell Foundation *
Future Ready Challenge
Every ten minutes, a Canadian has a stroke. Strokes are a leading cause of disability and death and the resulting impact to the healthcare system is staggering: patients spending 3 million days in the hospital, and costing $3.6 billion every year. Age is the strongest risk factor for stroke, and those over the age of 60 suffer 80% of all strokes.

The good news is that up to 80% of older adult stroke survivors will return to their homes in the community. But because 92% of them have multiple chronic conditions, when they return home, they and their families encounter a fragmented patchwork of health and social services that are very difficult to navigate. This increases the risk of avoidable illness, death and care costs. Patients may fall through the cracks—for example waiting for the phone to ring when a referral has not been made properly—and they become very anxious about what will happen to them now and in the future. When their needs go unmet, older adult stroke survivors may end up (appropriately or not) back in the hospital emergency room.
R & D Collaboration
At McMaster University in Hamilton, Ontario, researchers at the Aging, Community and Health Research Unit (ACHRU) reimagined the delivery of outpatient stroke rehabilitation services for older adults living at home with multiple chronic conditions. MyST (My Stroke Team) is a transitional care stroke intervention that is delivered by an interprofessional team from a hospital-based stroke rehabilitation outpatient clinic. The team includes an occupational therapist, a physiotherapist, a speech and language pathologist, a social worker, and a registered nurse. 

The MyST researchers needed a custom-designed web-based mobile health app to digitally support communication among the interprofessional team, and to support goal-oriented care planning and self-management among older adults with a stroke and multiple chronic conditions. They asked Mohawk College's mHealth and eHealth Development and Innovation Centre (MEDIC) to create an app that would make it easier for the patient's healthcare team to connect while empowering patients and their caregivers to help them make decisions and arrange the details of ongoing care. 

The applied research team at MEDIC worked collaboratively with the researchers at McMaster to design and develop the MyST app with a user-centered design approach, including substantial input from end-users and stakeholders. Real-time feedback about the app experience from users, over many phases of development, allowed them to test, re-test and fine-tune usability. 
Innovative Results
The final version of the app features a patient profile and spaces for the patient, caregiver and care team to: 
Communicate securely in real-time 
Access best practices, educational materials and community resources
Document home visits, case conferences, patient-centred goals and follow-up items 
Assess and track physical, emotional, and social functioning
Receive alerts for individuals or the team
Candace Coe, a MyST clinical coordinator, says that the app offers a "huge improvement" in coordinating with multiple team members. The app can be used to chart all patient plans of care, and to manage each patient's goals collaboratively. Team members can add information at any time, so the whole team can easily see up-to-date information, meaning they can make the most of their visits, instead of asking the same questions over and over.

Ruta Valaitis, Study Co-Lead, says the most important thing she learned from using the app was that "it really did support practice change" for providers. Social Worker Jessie Chabot noted that the app even worked at home for many patients who didn't have internet access because they could open up pre-stored resources and "do education on the spot."
 
*The McMaster research team disclose receipt of the following financial support for the research, authorship, and/or publication of this article: Canadian Institutes of Health Research Catalyst Grant: e-Health Innovations (grant no. 134162) and the Max Bell Foundation. This study is also part of a program of research (ACHRU) supported by the Canadian Institutes of Health Research Signature Initiative in Community-Based Primary Healthcare (Funding Reference Number: TTF 128261) and the Ontario Ministry of Health and Long-Term Care Health System Research Fund Program (Grant #06669). This research was undertaken, in part, thanks to funding from the Canada Research Chairs program.