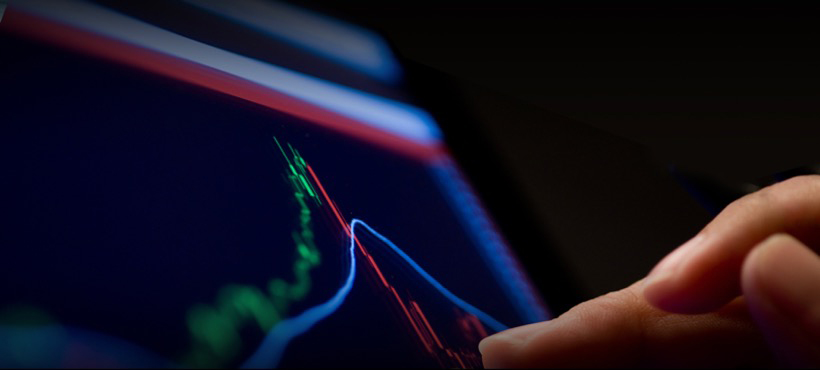 m-Health Solutions specializes in remote patient monitoring and cardiac diagnostics. m-Health solutions asked MEDIC to build an enterprise software system that would enhance patient access to information, prioritizing healthcare transparency about their cardiac diagnosis.
Future Ready Challenge
Mobile and virtual healthcare technology devices are important tools that can be used to not only reduce the burden on the province's health care system, but also deliver better patient care. Remote cardiac patient monitoring, using real-time transmitting devices such as Holter Monitors, is a method of mobile healthcare delivery that allows clinicians to continue to monitor patients after they have been released from the hospital, allowing for the quick diagnosis of cardiac health incidents.
While early versions of the Holter Monitor technology had limitations- for example, they only collected a limited amount of data and clinicians had to wait to access the data until the patient returned the device- health technology companies recognized that the decades-old technology could be improved. New technology now allows for continual, real-time monitoring of cardiac patients, with the constant stream of data allowing for a quicker diagnosis.
R & D Collaboration
Hamilton-based m-Health Solutions specializes in remote patient monitoring and cardiac diagnostics. Using its mobile Cardiac Arrhythmia Diagnostic Service (m-CARDS) patients are able to be discharged 24-hours post-surgery while continuing to be monitored remotely. In Ontario, the company's m-CARDS system is used by 30 hospitals and they have diagnosed more than 150,000 patients since 2010.
To support a cross-country expansion of their service, m-Health Solutions asked MEDIC to build an enterprise software system that would seamlessly meet the needs of the physicians, patients and hospitals, resulting in improved access to information and prioritizing healthcare transparency about a patient's cardiac diagnosis. MEDIC's role was to assist in the development of the platform to be used with the virtual and mobile transmitting devices as well as integrate modern virtual homecare services such as patient and clinician video conferencing.
To launch the project and support academic/industry collaboration, MEDIC helped the company secure $900,000 of funding from NSERC, Ontario Centres of Excellence (OCE) and Alberta Innovates.
Innovative Results
With Alberta as the first out-of-province test location, m-Health Solutions and Mohawk collaborated to build the system. MEDIC developed the platform related to the integration of the wearable monitoring devices and also completed the specialized network engineering tasks required for the development of a new m-CARDS enterprise platform and the cross-country expansion of the remote monitoring service.
Designed as a P-4 system, the system now connects patients seamlessly with their physicians, the payor and the product (mobile transmitting Holter monitor), increasing transparency by increasing access to data, facilitating the sharing of information and knowledge.
Following the completion of the applied research project with MEDIC, m-Health Solutions partnered with Hamilton Health Science to offer a full mobile/virtual cardiac diagnostic experience to patients located in Hamilton. The COVID-19 pandemic has also resulted in increased adoption of the enterprise system by hospitals across the province, looking to adopt remote care solutions.
"This project was an exciting opportunity for m-Health Solutions to broaden its reach by developing an innovative new healthcare platform," says Sandy Schwenger, CEO of m-Health Solutions. "Working with Mohawk College helped us improve health outcomes for Canadians."