IDEAWORKS fills the space between research and solutions by delivering customized support to organizations.
Innovation helps organizations grow. In some instances, what's needed to achieve success is not available within the organization. Enter IDEAWORKS, Mohawk's active hub of applied research and innovation.

Ready to get started?
Set up a time to talk to one of our experts about your organization or project.
How can we help your organization?
We work side-by-side with startups, established companies and community organizations to address their challenges firsthand, often accessing government grants and leveraging industry sponsored projects to make applied research opportunities possible.
We enhance teams with specialized expertise from Mohawk faculty, staff and students.
We provide access to specialized, industry leading equipment and one-of-a-kind comprehensive facilities.
We help to de-risk new technology adoption through testing and trials.
Discover applied research at Mohawk College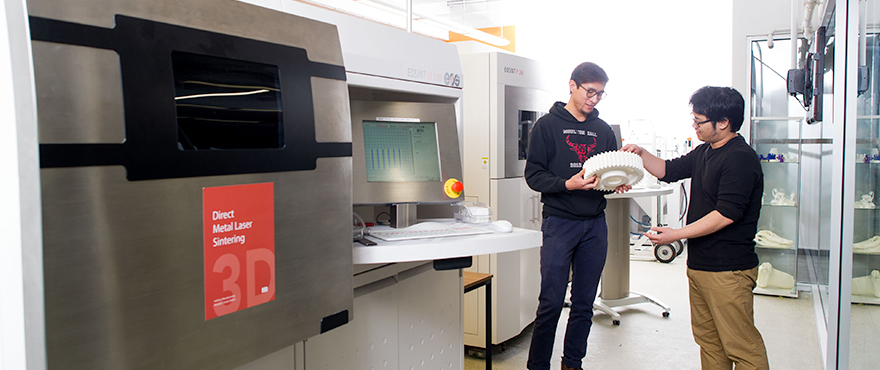 Additive Manufacturing
Additive Manufacturing, part of industry 4.0 is one of the most revolutionary technology applications in the manufacturing sector. We assist companies in exploring additive manufacturing (plastic and metal) and materials characterization.
Learn more about the Additive Manufacturing Innovation Centre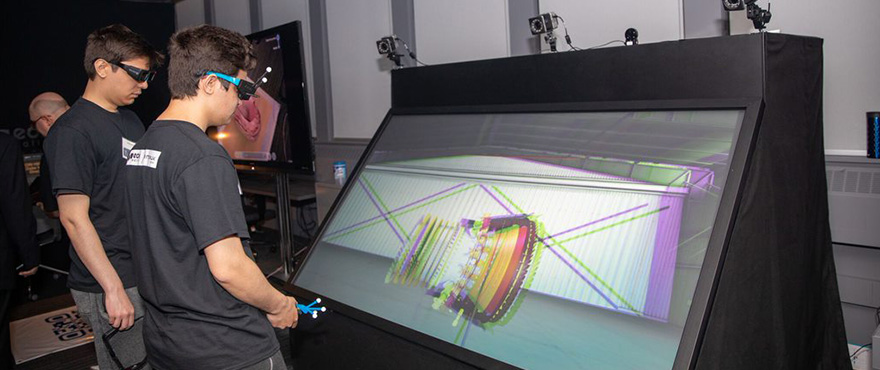 Augmented & Virtual Reality
AR and VR are being integrated into almost every industry sector, from marketing to construction to healthcare. From training applications to sales tools, our researchers can help develop your ideas into usable prototypes and proof of concepts in the XR Development Lab.
Learn more about applied research in Creative & Digital Solutions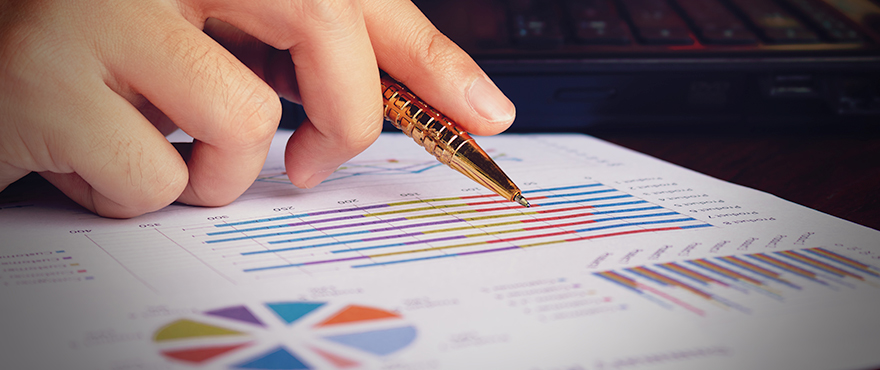 Big Data
The data you collect every day is valuable. Mohawk's expertise in data analytics can help you develop an effective strategy to use business intelligence and data analytics. The result? Better decisions that grow your business.
Learn more about applied research focused on Digital Transformation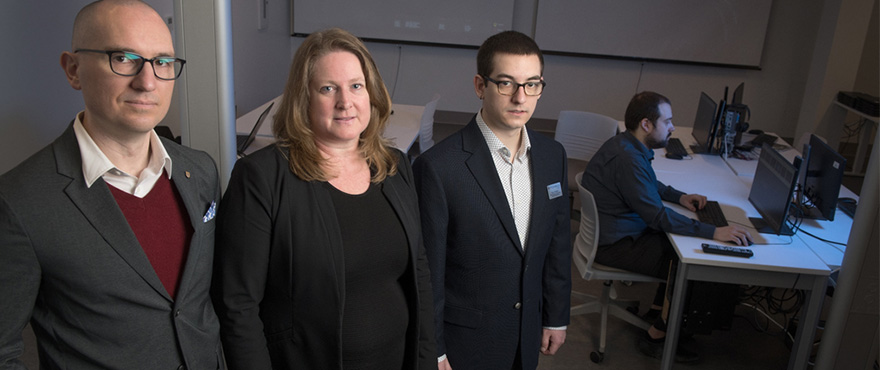 Cybersecurity
Cybersecurity threats impact all industries and all sizes of companies. Mohawk College's faculty and student research expertise in network and data security, along with our Cyber Lab, can help you find the best cybersecurity solution for your organization.
Learn more about applied research focused on Digital Transformation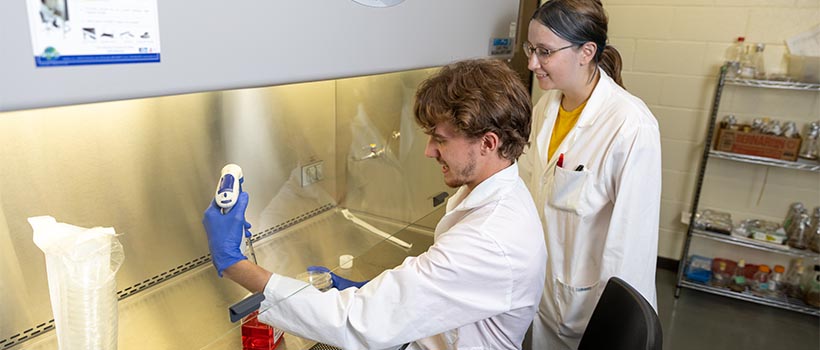 Biotechnology
Mohawk College is a founding member of the Canadian Bio-Cleantech Applied Research Network (CBARN). Mohawk experts can support the development of new and optimization of existing bio technologies, providing expertise in microbiology, bioinformatics, molecular genetics, biomedical science and water.
Learn more about the CBARN.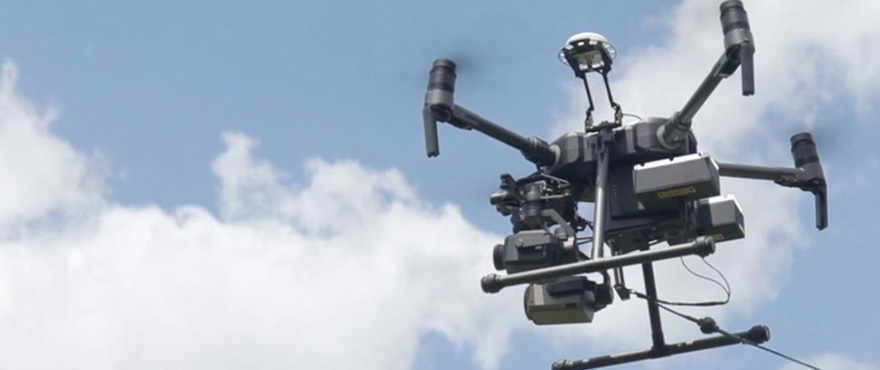 Unmanned & Remote Sensing
Remote sensing using remotely piloted aerial systems, rovers and unmanned boats is emerging as a rapid and cost-effective tool for exploration and inspection in diverse sectors from construction to manufacturing to security.
Learn more about Unmanned and Remote Sensing Innovation Centre (URSIC).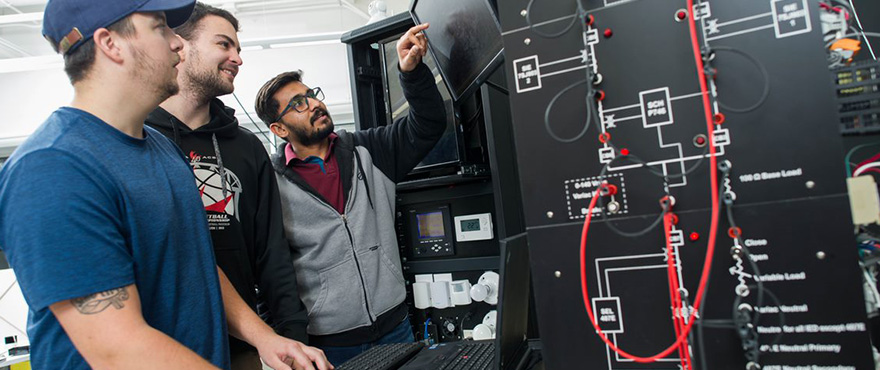 Energy & Power
Our expertise can help you solve your challenges related to energy and resource management- from helping you reduce energy and resource costs to testing, demonstrating and validating technology for energy systems, protection & control and automation systems.
Learn more about the Energy & Power Innovation Centre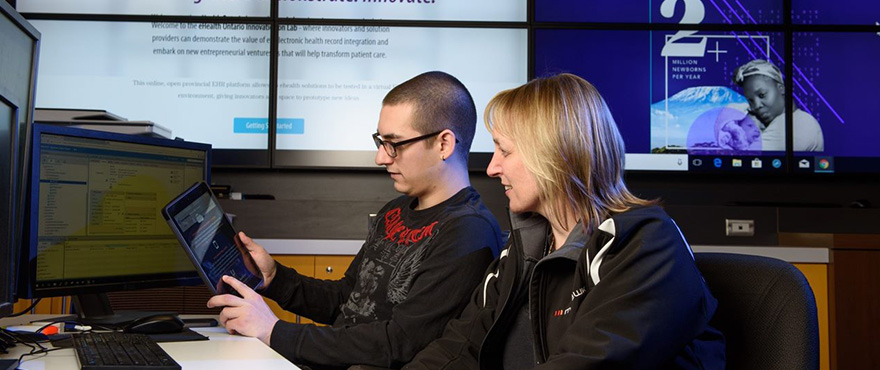 Healthcare
Healthcare innovation is key to delivering better, more affordable patient care. Our expertise and state-of-the-art facilities in digital health at MEDIC and with healthcare technologies at the Medical Technologies Innovation Centre (MTIC) can help our partners innovate in this growing sector.
Learn more about the MEDIC and Medical Technologies Innovation Centre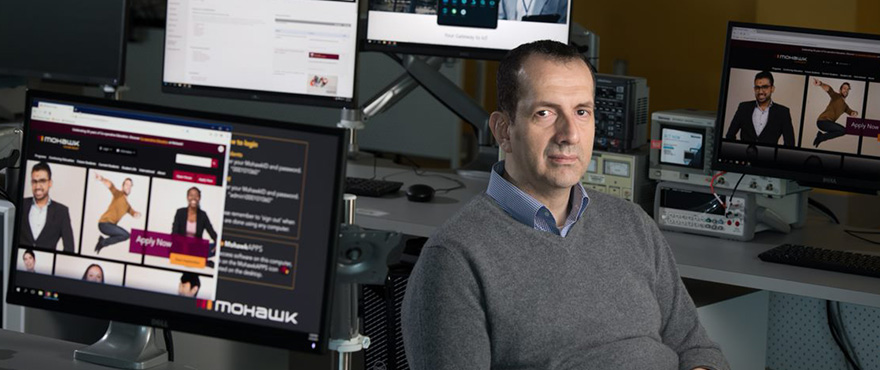 Industrial Internet of Things
IIOT solutions can make your organization more efficient and effective in its operations. Esteve Hassan, Mohawk's Industrial Research Chair for IIOT Applications, leads applied research projects that focus on implementing IIOT sensor technology into industrial usage.
Learn more about the Sensor Systems and IOT Lab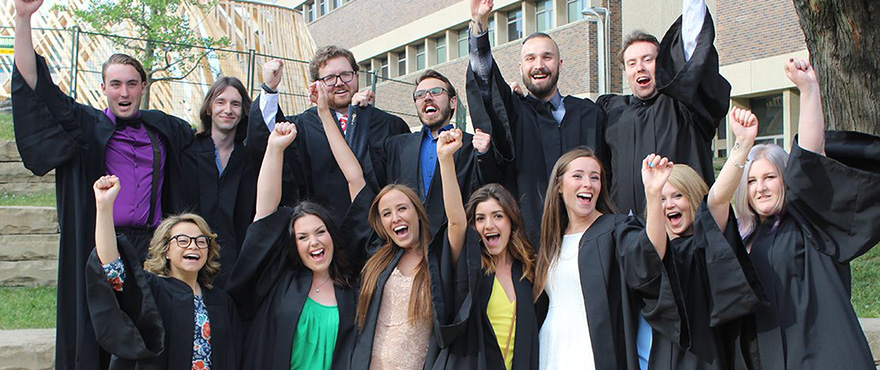 Student Success
Through the College Student Success Innovation Centre, we research, develop and deploy effective solutions and interventions to help students studying at community colleges. We work with community, government and academic partners to test the best student success methods.
Learn more about the College Student Success Innovation Centre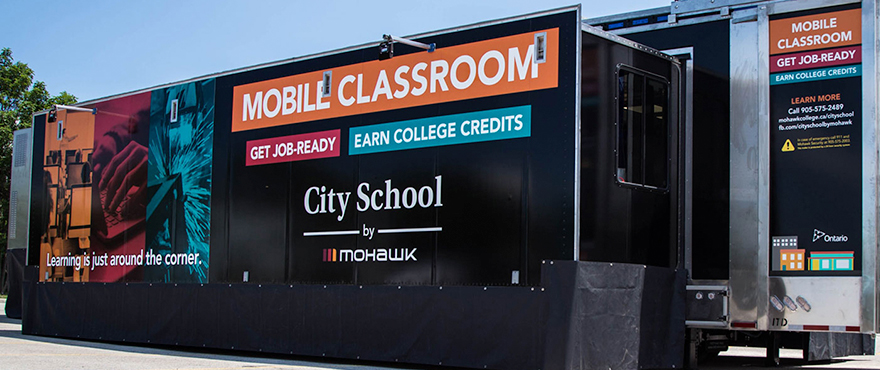 Social Innovation
Through initiatives such as City School and continued collaboration with community partners such as the Industry Education Council and the Hamilton Library, our faculty and students develop new solutions to improve the lives of others in our community.
Learn more about City School by Mohawk College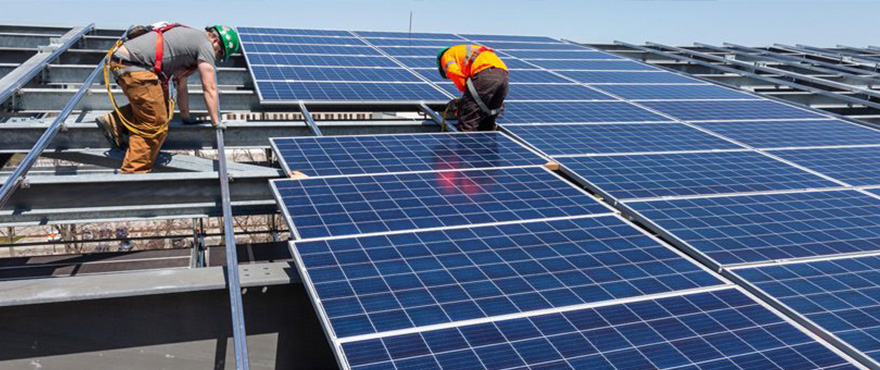 Sustainability
We believe that a thriving, low-carbon economy is possible. Integrate sustainability and green building practices into your business operations, with the support of our Research Chair in Sustainable Building Technologies, Anthony Cupido, and the Centre for Climate Change Management.
Learn more about the Centre for Climate Change Management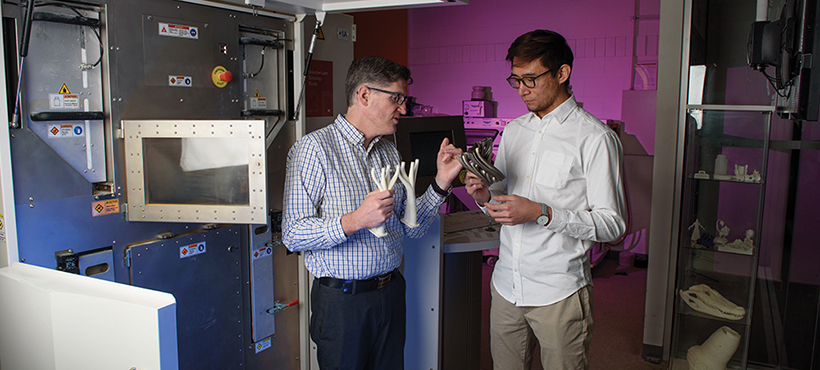 Driving Innovation
"With IDEAWORKS students trained the way they are, as well as the resources at Mohawk that we access as an extension of our own resources, this partnership has been a tremendous compliment and a critical ingredient to our growth and success so far."
Martin Beaton, President
voestalpine Additive Manufacturing Centre Ltd. & Vice-President Innovation & Value-Added, North America
Contact Us
Get in touch with us to learn more about how we can help your organization.
Fennell Campus, room E107
135 Fennell Avenue West
Hamilton, ON, L9C 0E5
905-575-1212 ext. 4083
General inquiries: ideaworks [at] mohawkcollege.ca (ideaworks[at]mohawkcollege[dot]ca)